John Pizzarelli Celebrates 'Sinatra & Jobim @ 50'
Renowned jazz guitarist and singer John Pizzarelli will mark the anniversary of a landmark collaboration with the 28 July release of Sinatra & Jobim @ 50.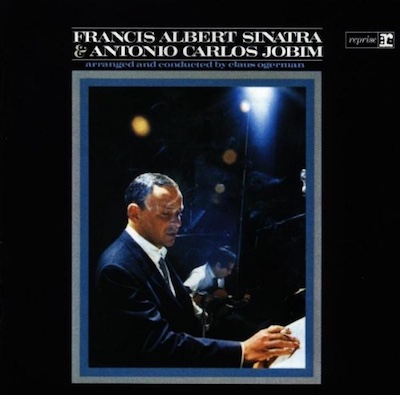 Frank Sinatra's 1967 combination with the bossa nova composer Antônio Carlos Jobim on the Francis Albert Sinatra & Antônio Carlos Jobim album was widely hailed as a career highlight for both artists. Pizzarelli's new project pays tribute to that release, adding two original songs, an ode to Jobim by Michael Frank and versions of tracks recorded by Frank and Antonio at a 1969 session.
Pizzarelli considers Sinatra and Jobim to be two of his greatest influences, and the new album will be further enhanced by the presence as his vocal partner of Jobim's grandson, Daniel Jobim.
"Jobim was such a big influence on me in the 1980s, what I was hearing, then translating and what I was taking away from it," says Pizzarelli. "A lot of what we did on this record, the medleys and the arrangements for the new songs, come out of what they did on their album and the influence they have had on my music." 
The album follows Pizzarelli's previous, 2004 album inspired by the style of Jobim and his fellow figurehead João Gilberto, Bossa Nova. "My manager said 'You should think about making another Brazilian record' and I looked around at what would make sense in terms of an anniversary," he explains. "I looked around and noticed Sinatra-Jobim was going to be 50. I thought I'll call Daniel and ask, 'You want to do this?' It could be fun.'
"We did the tracks in two days with Daniel recording his parts in his grandfather's studio in Brazil. The hardest one was 'Two Kites.' My father, Bucky, is on that record by Jobim – 1980's  Terra Brasilis  – so I thought we had to do that."
Click here to explore our Frank Sinatra Artist Page
Format:
UK English