Macca Classic Back In Bloom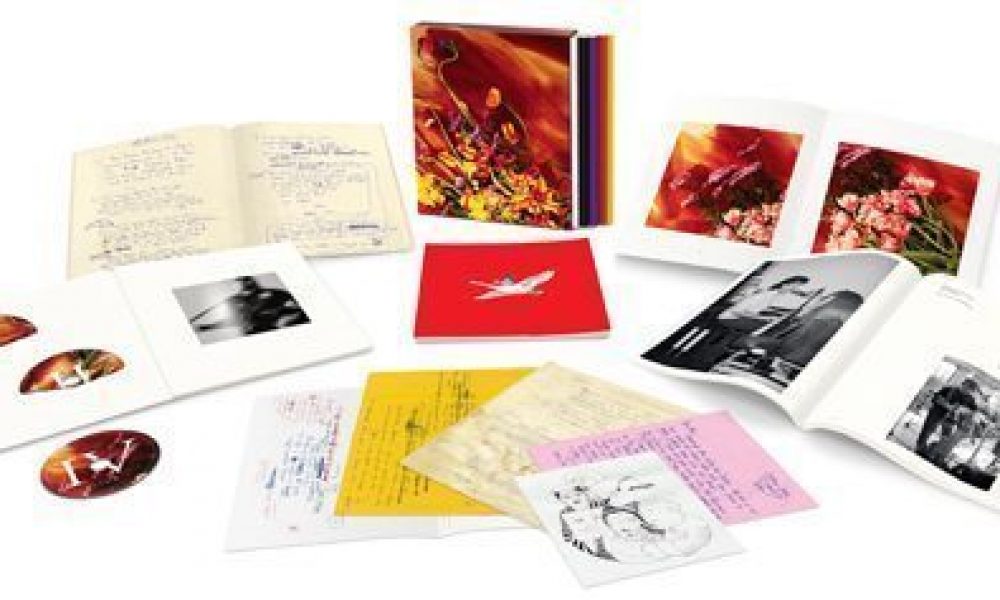 The latest in the Paul McCartney Archive Collection reissue series, Flowers In The Dirt will receive a deluxe 3CD+DVD reissue on 24 March 2017. Collecting the complete remastered album, the Flowers In The Dirt: Deluxe Edition 3CD+DVD will also boast 18 bonus tracks spread across two CDs (including previously unreleased demos), along with exclusive download content featuring rare B-sides, remixes, single edits and three previously unreleased cassette demos. With 2CD, 2LP and digital formats also available, the reissue looks set to maintain the high standards of previous archival releases in the series.
If McCartney's post-Beatles career has been often marked by collaboration – with everyone from Michael Jackson to Youth, and even Kanye West and Rihanna, Flowers In The Dirt was no different. Bringing a firebrand's edge the likes of which John Lennon brought to their co-writes in The Beatles, Elvis Costello co-wrote a number of the album's songs, notably lead single 'My Brave Face', while Pink Floyd's David Gilmour was also on hand to add his distinctive lead guitar lines to 'We Got Married'.
My Brave Face - Paul McCartney/Elvis Costello - 1989 [HQ]
But there's no mistaking that Flowers In The Dirt was McCartney's show. Working on the album for the best part of a year and a half, he honed his material into a vital collection of work that saw him end the decade where he came in – matching the success of 1980's McCartney II with another UK No.1 album.
As Rolling Stone noted in their four-star review: "McCartney comes alive on this album". He was equally invigorated on stage, too, as he embarked on his first world tour since the Wings Over The World trek of 1975-76. Come springtime 2017, Flowers In The Dirt will bloom once again, offering fans the chance to rediscover one of the finest albums of Paul McCartney's solo career.
The Flowers In The Dirt 3CD+DVD Deluxe Edition is out on 24 March 2017. Scroll down to read the full tracklisting and pre-order the box set here:
CD 1: Remastered Album
'My Brave Face'
'Rough Ride'
'You Want Her Too'
'Distractions'
'We Got Married'
'Put It There'
'Figure Of Eight'
'This One'
'Don't Be Careless Love'
'That Day Is Done'
'How Many People'
'Motor Of Love'
'Où Est Le Soleil?'
CD 2: Original Demos
'The Lovers That Never Were'
'Tommy's Coming Home'
'Twenty Fine Fingers'
'So Like Candy'
'You Want Her Too'
'That Day Is Done'
'Don't Be Careless Love'
'My Brave Face'
'Playboy To A Man'
CD 3: 1988 Demos
'The Lovers That Never Were'
'Tommy's Coming Home'
'Twenty Fine Fingers'
'So Like Candy'
'You Want Her Too'
'That Day Is Done'
'Don't Be Careless Love'
'My Brave Face'
'Playboy To A Man'
DVD
Music Videos
'My Brave Face'
'My Brave Face (Version 2)'
'This One (Version 1)'
'This One (Version 2)'
'Figure Of Eight'
'Party Party'
'Où Est Le Soleil?'
'Put It There'
'Distractions'
'We Got Married'
Creating Flowers In The Dirt
'Paul And Elvis'
'Buds In The Studio'
'The Making Of "This One" (The Dean Chamberlain One)'
Put It There
'Put It There' Documentary
Bonus Download
B-sides, Remixes And Single Edits
'Back On My Feet'
'Flying To My Home'
'The First Stone'
'Good Sign'
'This One (Club Lovejoys Mix)'
'Figure Of Eight (12" Bob Clearmountain Mix)'
'Loveliest Thing'
'Où Est Le Soleil? (12" Mix)'
'Où Est Le Soleil? (Tub Dub Mix)'
'Où Est Le Soleil? (7" Mix)'
'Où Est Le Soleil? (Instrumental)'
'Party Party (Original Mix)'
'Party Party (Club Mix)'
Cassette Demos
'I Don't Want To Confess'
'Shallow Grave'
'Mistress And Maid'
Format:
UK English