One Drumming Giant Salutes Another, On Tony Allen's Art Blakey EP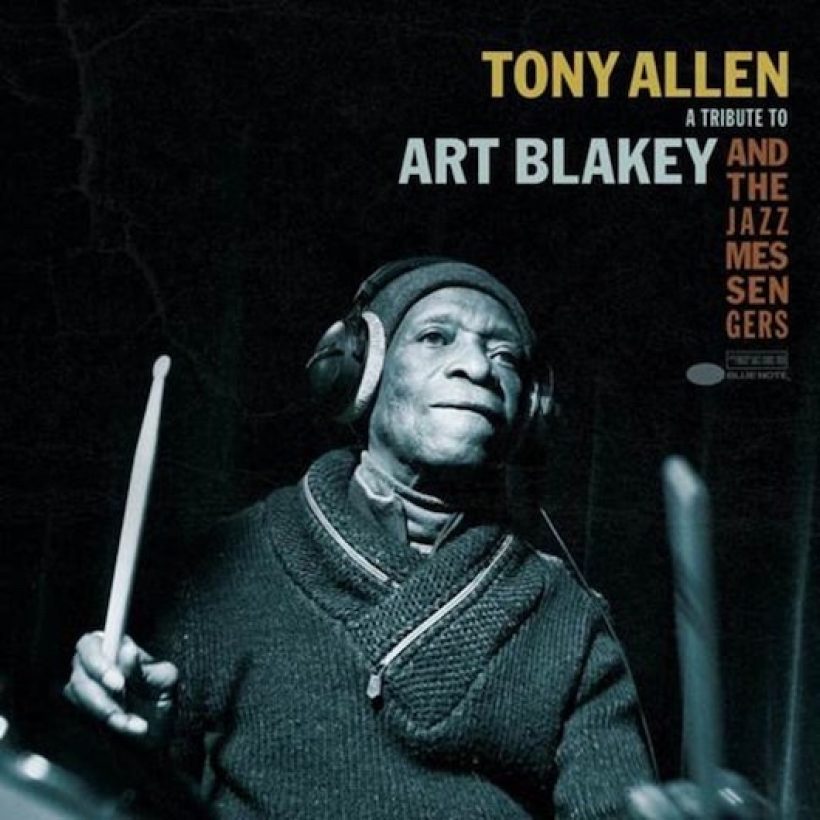 The highly revered drummer Tony Allen will release an EP in tribute to another master of the art on 19 May. That's when Blue Note will issue Allen's A Tribute To Art Blakey, and it's being previewed with the appearance of this new version of Blakey's 1958 recording 'Moanin."
The track was the title number from Blakey's album of that year with the Jazz Messengers, and featured another jazz great, trumpeter Lee Morgan. Allen, a master of the style known as Afrobeat, has long credited Blakey as an inspiration for his own drumming style, which led him to play on countless albums by Nigerian superstar Fela Kuti over a period of some 20 years. Allen, himself born in Lagos, Nigeria, was often credited by Kuti with being the key proponent in the emergence of Afrobeat. 
A Tribute To Art Blakey was recorded live in Paris with a seven-piece band, and the EP also includes three other tracks from Blakey's repertoire with the Jazz Messengers, 'A Night In Tunisia,' 'Politely' and 'Drum Thunder Suite.' Here's their original of 'Moanin" for comparison with Allen's new interpretation:
Allen's EP was produced by Vincent Taurelle, whose production credits also include the drummer's last album, 2014's  Film of Life.
Format:
UK English