Second Who Box Set To Cover 1966 Brunswick Era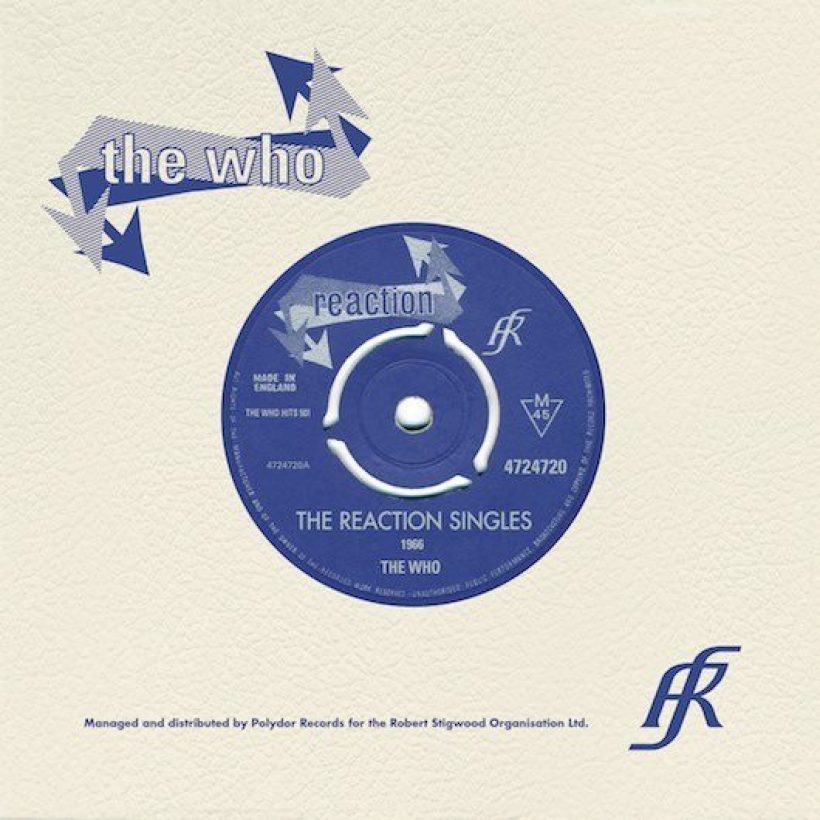 Pre-order 'Volume 2: The Reaction Singles 1966′ from uDiscover's Deluxe Audio Store 
The second of four limited edition 7" singles box sets by The Who, 'The Reaction Singles 1966,' will be released by USM worldwide on August 14. It's the latest in the series of releases commemorating the band's 50th anniversary this year.
The new set follows the release of 'Volume 1: The Brunswick Singles 1965-1966' in April, with the Reaction singles to be followed by further anthologies of their Track and Polydor releases.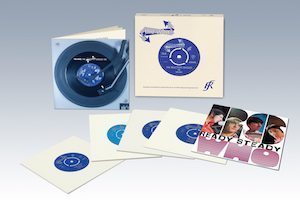 'Volume 2: The Reaction Singles 1966' chronicles the five 7" single releases by The Who on the Reaction label during that important year in the band's early history. Each of the discs has been faithfully recreated with authentic replicas of the original sleeves, pressed on heavyweight audiophile vinyl with die-cut centre holes.
The box includes such signature songs as 'Substitute,' 'Happy Jack,' and 'I'm a Boy,' as well as the 'Ready Steady Who' EP and other tracks. It will be housed in a full colour, rigid outer box, containing a 7" sized eight-page colour booklet with liner notes about each release by Who biographer Mark Blake.
The releases encompasses the period in which The Who broke their contract with producer Shel Talmy and Brunswick Records, and signed a temporary deal with the independent Reaction label, run by their agent Robert Stigwood. In March 1966, just before Brunswick released 'A Legal Matter' without the band's permission, they released their own new single, 'Substitute,' with 'Circles' as the B-side.
The disagreement with Talmy led to the 'Substitute' single being withdrawn, and it was then reissued a week later with 'Circles' retitled 'Instant Party.' When 'Substitute' appeared for a third time, it had another different B-side, the instrumental 'Waltz For A Pig.' This was credited to The Who Orchestra, but actually featured another of Stigwood's clients, the Graham Bond Organisation. 'Substitute' went on to a No. 5 peak in the UK, and returned to the top ten a decade later, reaching No. 7 on reissue in autumn 1976.
The title of 'Ready Steady Who' was inspired by the hit pop show 'Ready Steady Go,' on which the band made regular appearances. It included 'Circles' as the lead track, accompanied on the A-side by the new Pete Townshend composition 'Disguises.' The EP's flipside featured the whimsical cover of the 'Batman' TV show theme, which The Who often played live, as well as versions of two of surf music fan Keith Moon's favourite songs: Jan And Dean's 'Bucket T' and the Beach Boys' recent hit 'Barbara Ann.'
Explore our dedicated The Who Artist Page
Pre-order 'Volume 2: The Reaction Singles 1966′ from uDiscover's Deluxe Audio Store 
Format:
UK English