Shania Twain Vinyl Reissues… Impress Us Much!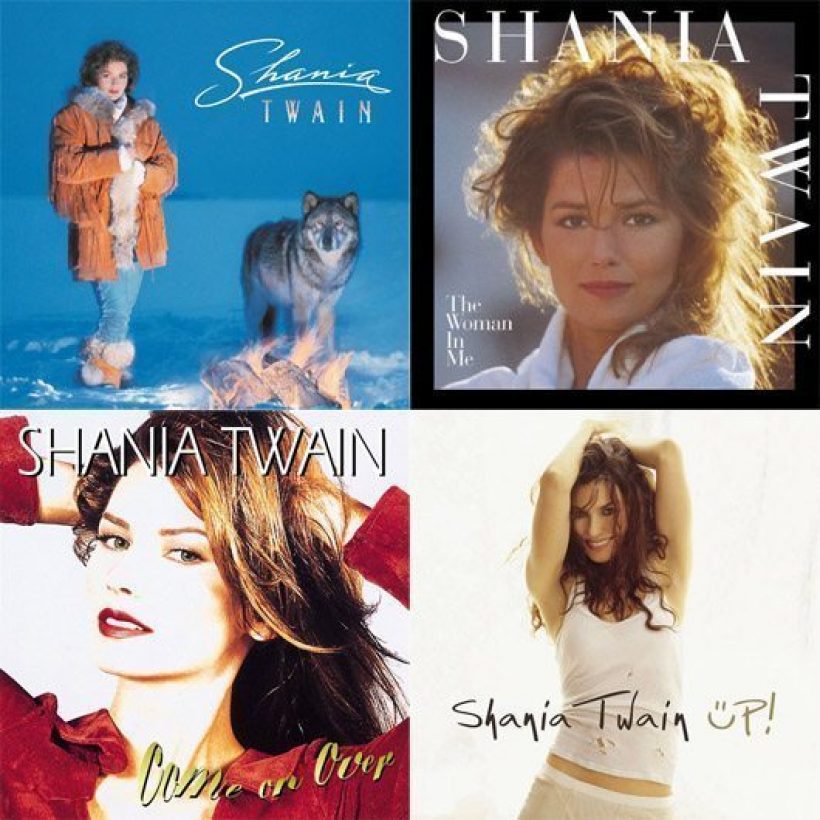 It's been 14 years since Shania Twain released her last album, the multi-platinum, US chart-topping Up!, yet she remains the best-selling female country star of all time. Recipient of five Grammy Awards and with over 85 million record sales to her name, Twain's astounding pop-country crossover success laid the path that Taylor Swift has followed in more recent years, and her achievements will be honoured on 20 October, when Country Music Television presents her with the Artist Of A Lifetime Award, the first time a female artist will receive such recognition.
Further celebrating her career, Twain's complete discography will be reissued, for the first time ever, on vinyl in the US, on 14 October (with worldwide releases to follow on 2 December). The albums chart her progression from platinum-selling country star (1993's self-titled debut) to worldwide fame with her 1995 sophomore effort, The Woman In Me. Boasting juggernaut singles 'That Don't Impress Me Much' and 'Man! I Feel Like A Woman!', Twain's third album, Come On Over, topped the charts around the world and remains not only the best-selling country album of all time (with sales of 40 million and counting), but the best-selling album in Nielsen SoundScan history.
Shania Twain - That Don't Impress Me Much (Official Music Video)
Released in 2009, Up! repeated the multi-diamond-selling success of its predecessor, and came in both red and green versions ( "pop" and "country", respectively). Fittingly, those configurations are replicated on coloured vinyl for these reissues.
Though it's been over a decade since she released a new album, Shania has been busy in recent years, staging the two-year Still The One residency at Caesars Palace, in Las Vegas, before embarking on the nationwide Rock This Country Tour of 2015. For now, her long-awaited new album remains under wraps, but Twain has, tantalisingly, hinted that she has almost 40 songs to choose from, and is working furiously to complete it.
As these vinyl reissues prove, for Twain fans, she is resolutely still the one. Pre-order them here:
Format:
UK English