'Sticky Fingers' Live & Complete, On Next 'From The Vault' Release By Rolling Stones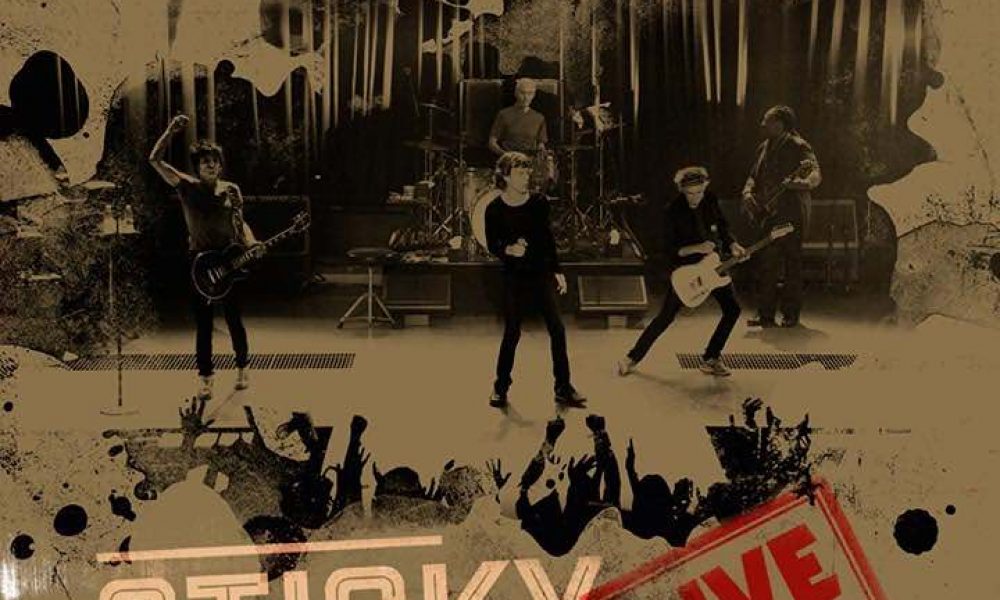 Eagle Rock Entertainment's fifth release in the From The Vault series of live concerts from the archive of the Rolling Stones will be out on 29 September. From The Vault  –  Sticky Fingers: Live At The Fonda Theatre 2015 captures the band's unique performance at the Hollywood venue on 20 May that year, at which, for the first and so far only time, they played the whole of their celebrated 1971 album Sticky Fingers in its entirety.
The release will appear simultaneously in DVD, Blu-ray, DVD+CD and DVD+3LP formats. It makes this memorable show — which marked the reissue of the album in a remastered and newly-expanded edition — available as an official release for the first time. In addition to the entire Sticky Fingers album, with such classics as 'Brown Sugar,' 'Wild Horses,' 'Can't You Hear Me Knocking,' 'Sister Morphine' and 'Dead Flowers,' the performance featured other staples in the band's repertoire such as 'Start Me Up' and 'Jumpin' Jack Flash.'
The Fonda Theatre show marked the beginning of the Stones' Zip Code tour of North America which took place over the ensuing two months. This one-off show was one of the hottest tickets of the concert year, not just because of the Sticky Fingers performance but thanks to the intimate nature of the stage setting.
The DVD and Blu-ray editions of the release include interviews with the Stones, plus three songs that are not on the other formats, 'All Down The Line,' 'When The Whip Comes Down' and 'I Can't Turn You Loose.'
Order From The Vault  –  Sticky Fingers: Live At The Fonda Theatre 2015. The track listing of the various formats is below.
DVD: 1) Start Me Up     2) Sway     3) Dead Flowers     4) Wild Horses     5) Sister Morphine     6) You Gotta Move     7) Bitch     8) Can't You Hear Me Knocking     9) I Got The Blues     10) Moonlight Mile     11) Brown Sugar       12) Rock Me Baby     13) Jumpin' Jack Flash
CD: 1) Start Me Up     2) When The Whip Comes Down     3) All Down The Line  4) Sway  5) Dead Flowers     6) Wild Horses  7) Sister Morphine   8) You Gotta Move     9) Bitch  10) Can't You Hear Me Knocking  11) I Got The Blues  12) Moonlight Mile     13) Brown Sugar  14) Rock Me Baby  15) Jumpin' Jack Flash     16) I Can't   Turn You Loose
3LP  Side A: 1) Start Me Up     2) When The Whip Comes Down     3) All Down The Line     Side B: 1) Sway     2) Dead Flowers     3) Wild Horses     Side C: 1) Sister Morphine  2) You Gotta Move     3) Bitch Side D: 1) Can't You Hear Me Knocking     2) I Got The Blues Side E: 1) Moonlight Mile     2) Brown Sugar  Side F: 1) Rock Me Baby 2) Jumpin' Jack Flash     3) I Can't Turn You Loose
Format:
UK English