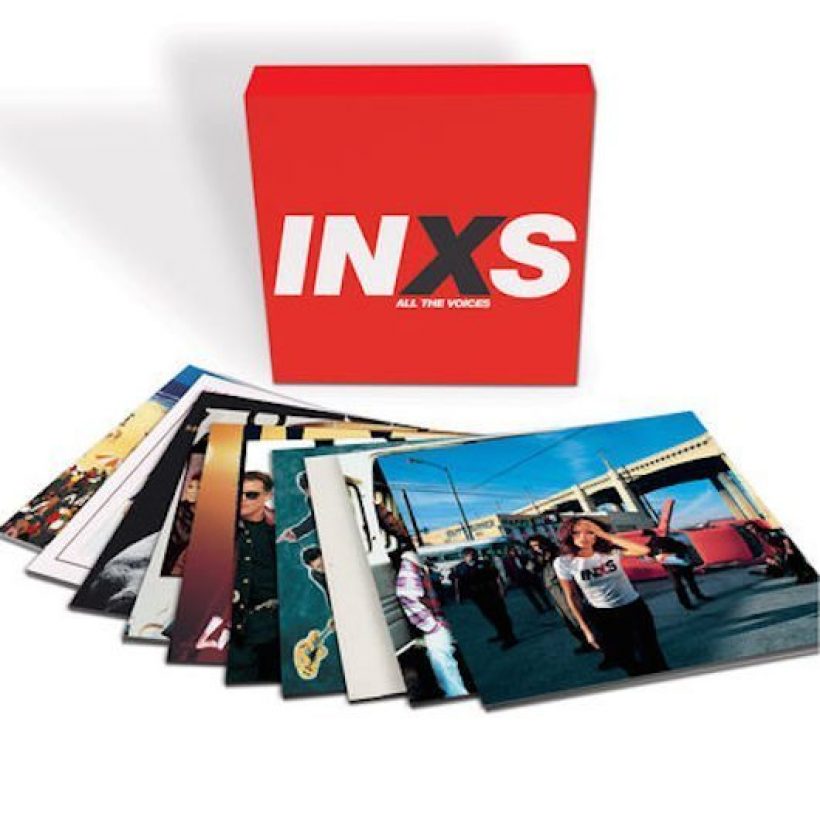 Today we can bring you news of a vinyl excess of INXS. The Australian rock giants are being celebrated with a brand new, 10 LP deluxe box set, 'INXS – All The Voices,' which houses ten key studio albums released between 1980 and 1997.
Each title in the lavish package has been remastered and is packaged in exact replicas of their original vinyl releases. That's with the exception of 1997's 'Elegantly Wasted,' which has never been available until now. The set includes such massively successful releases as 'Listen Like Thieves,' Kick,' 'X' and 'Welcome To Wherever You Are,' and you can order yours in the uDiscover store here.
INXS' stellar career has seen them sell more than 30 million records worldwide, and this collection includes such globally-recognised hits as 'What You Need,' 'Need You Tonight,' 'New Sensation,' 'Never Tear Us Apart,' 'Suicide Blonde' and 'Disappear.'
After their self-titled 1980 debut and 1981's 'Underneath The Colours,' INXS had their first double-platinum success in Australia with the 1982 album 'Shabooh Shoobah,' which also went gold in the US. 1984's 'The Swing' was their first platinum album in America, and the mid-'80s saw them get bigger with every release. The 1985 set 'Listen Like Thieves' was double platinum in the US and 'Kick,' two years later, went six-times platinum, as well as triple platinum in the UK and seven-times platinum in Australia.
Format:
UK English