Weezer Confirm New Album And Reveal Artwork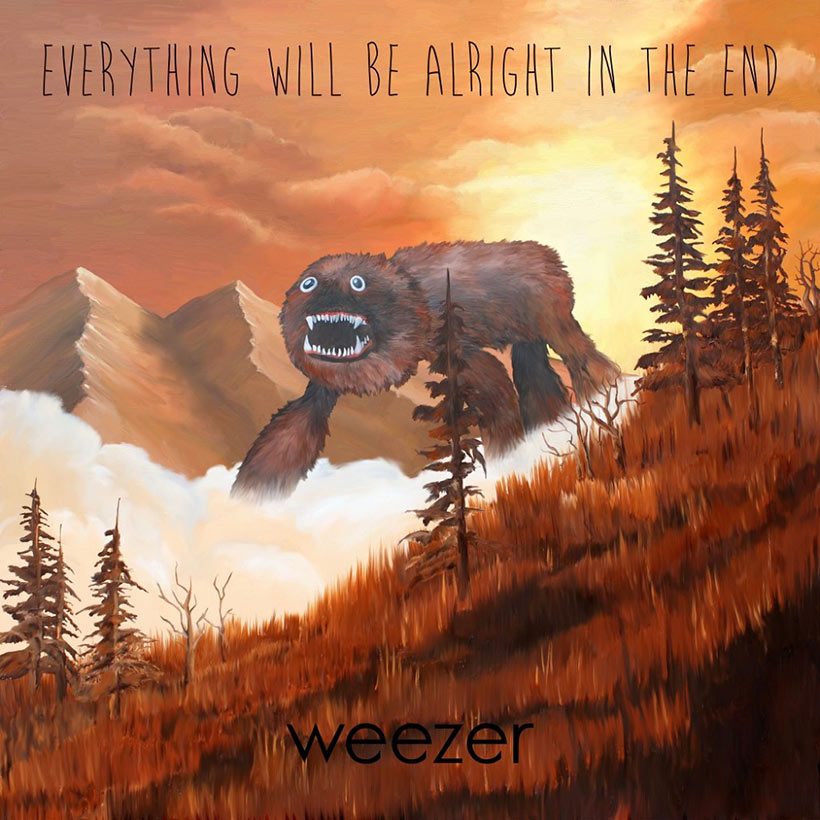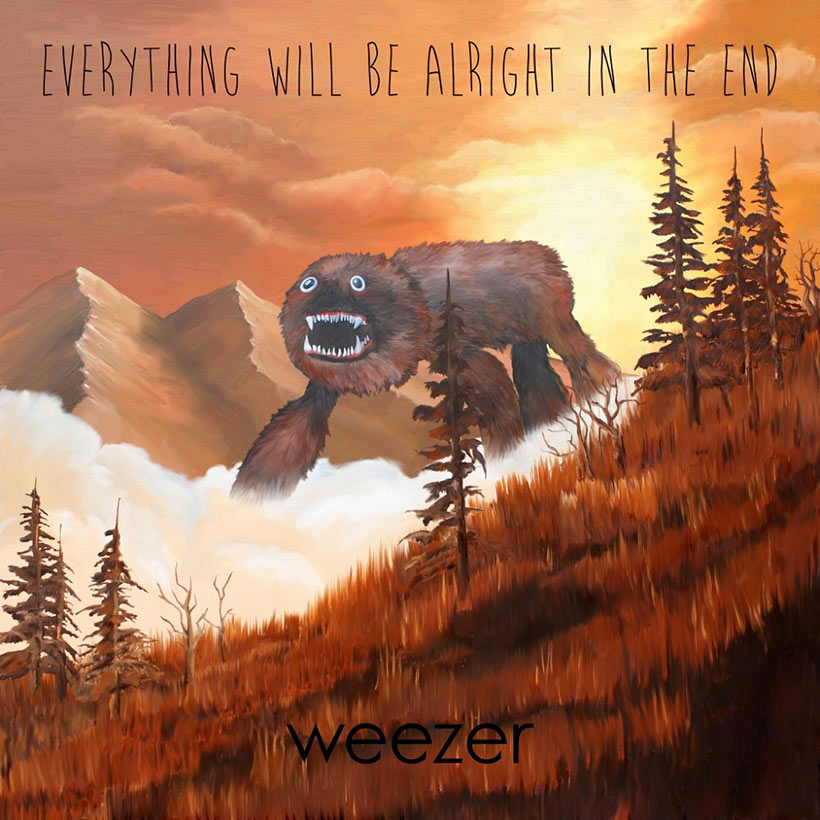 'Buddy Holly' and 'Beverly Hills' hitmakers Weezer have confirmed the release of their new album. 'Everything Will Be Alright In The End' will be out on September 30, and the first single, 'Back To The Shack,' is due to have its US radio premiere on July 21. It's their first studio album since 2010's 'Hurley' and the first in the band's new deal with Republic.
The band have been "teasing" the album release details over recent weeks with a series of video clips called 'Weezer Wednesdays.' You can see the latest of those clips here.
The new record, which they've been making at the Village Studio in Los Angeles, has been produced by Ric Ocasek, the much-travelled producer also widely known as the frontman with the Cars. It's quite a reunion because Ocasek oversaw the band's self-titled debut (sometimes called the 'Blue Album'), which celebrated its 20th anniversary in May, and 2001's 'Green Album.' The new record is a return to the band's core sound, but they say that didn't necessarily mean Ocasek was a given to produce it.
"Ric wasn't the obvious first choice for us," lead vocalist Rivers Cuomo tells Entertainment Weekly. "It's hard to even remember back to the beginning of 2013, but we weren't sure of what we were doing or where we were going, and it was really helpful to talk to the other producers out there and get a feel for what it would be like to move in this direction or that direction.
"Eventually, as we meditated on all the different options, it dawned on us that the vibe we wanted and the sound we wanted and the energy we wanted, there was no one on earth who could get that better than Ric."
Weezer photo credit: Emily Shur
Format:
UK English