2 Chainz Announces New Album, 'So Help Me God'
The rapper's anticipated follow-up to 'Rap Or Go To The League' is out September 25.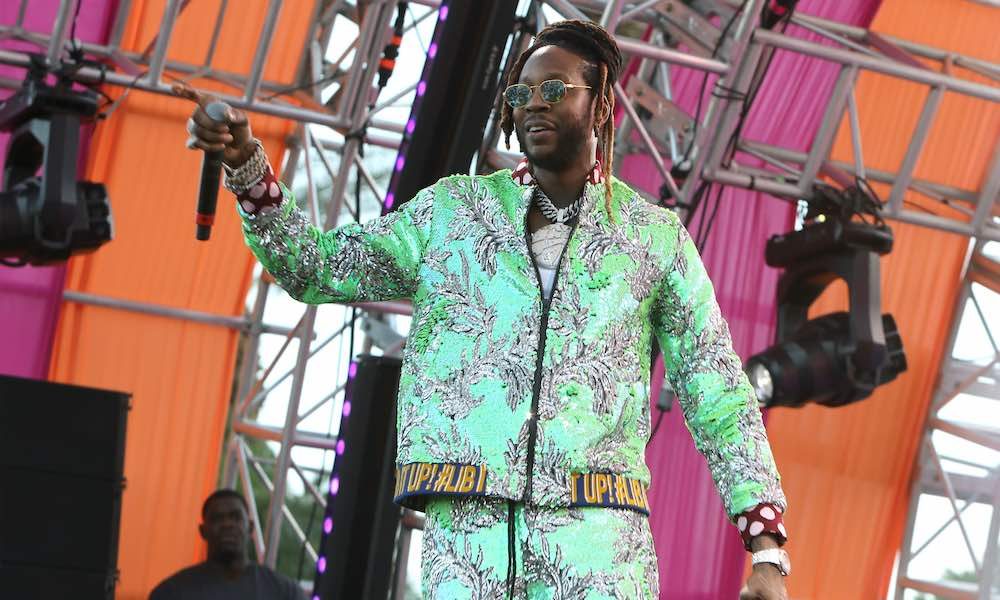 2 Chainz has confirmed a title and release date for his anticipated follow-up to Rap Or Go To The League. So Help Me God, which marks the Atlanta rapper's sixth studio full-length, will be available September 25 via Def Jam Recordings.
The announcement comes on the heels of the artist's latest single with Lil Wayne, "Money Maker." While the longtime collaborators revealed that they are working on an official video for the anthemic track, they released an upbeat animated lyric video to keep fans singing along in the meantime.
2 Chainz - Money Maker ft. Lil Wayne (Animated Lyric Video)
The lead single off So Help Me God, "Money Maker" pays tribute to historically Black colleges and universities and samples Louisiana's Southern University's world-renowned marching band, Human Jukebox. The bouncy single also stands as the latest collaboration between 2 Chainz and Lil Wayne. The two artists have enjoyed a longstanding musical partnership – most notably on 2 Chainz's best-selling 2016 album, ColleGrove.
So Help Me God will follow 2019's Rap Or Go To The League, which was hailed as 2 Chainz's most personal, lyrical, and soulful record to date. The poignant album – A&R'd by basketball superstar LeBron James – celebrated themes of black excellence and the power of education and entrepreneurship. Per the title, 2 Chainz challenged the notion that the only way out of the inner city is either to become a rapper or a ballplayer.
The highly-acclaimed LP debuted in the Billboard 200 Top 5, and featured a variety of all-star guest appearances, including Lil Wayne, Young Thug, Travis Scott, Kendrick Lamar, Ariana Grande, and Drake and Quavo, who both appeared on the Platinum-certified hit, "Bigger Than You."
Consequence of Sound called the album a "next-level record," praising that 2 Chainz was "at the top of his game." All Music, meanwhile, declared that the rapper had reached "a new level of consciousness and amplified maturity…these 14 songs are more reflective and thoughtful than anything 2 Chainz has turned in before."
Most recently, 2 Chainz – who also hosts the popular VICELAND show Most Expensivest – went head-to-head with Rick Ross on Verzuz. Not only did the rapper show off his formidable catalog of hits, but he also gave fans a first taste of "Money Maker."
Listen to the best of 2 Chainz on Apple Music and Spotify.