Best 2 Chainz Songs: 10 Atlanta Hip-Hop Essentials
2 Chainz is one of the most revered rappers in the South and rap writ large, a veritable fixture in pop culture. These are his best songs.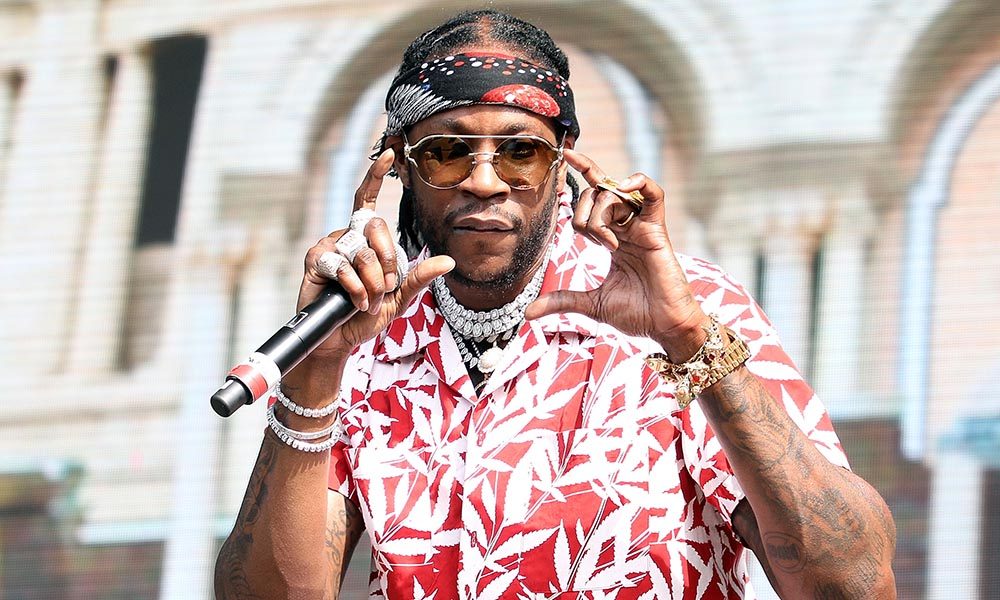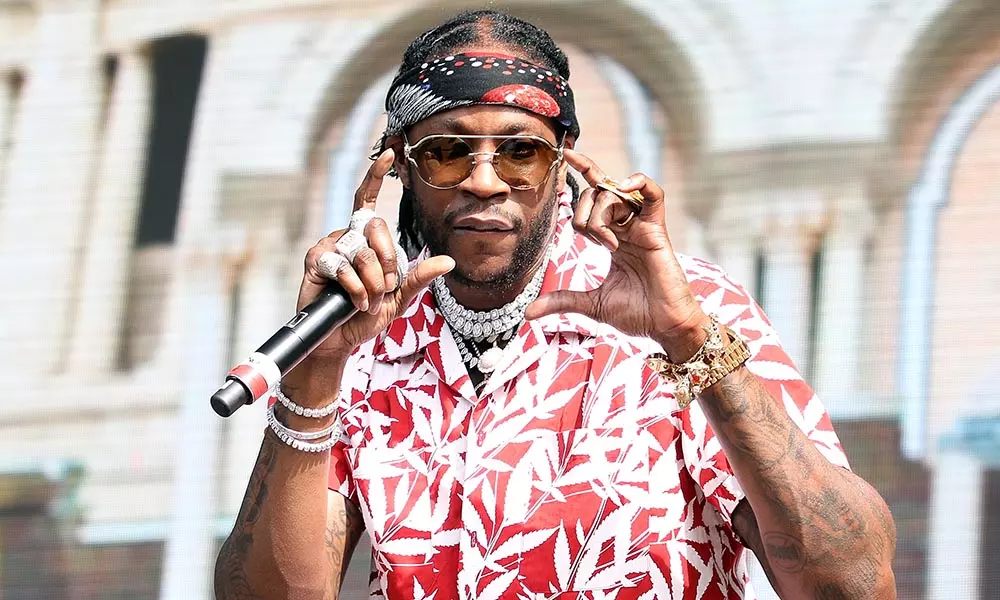 2 Chainz has seen, survived, and accomplished more in 42 years of life than most would in two lifetimes. Today, he is one of the most revered rappers both in the South and rap writ large, a veritable fixture in pop culture. Given the odds stacked against him, it's almost difficult to believe his story is "T.R.U."
Listen to the best of 2 Chainz now.
The College Park, GA native started rapping under the name Tity Boi and formed the group Playaz Circle with childhood friend Dolla Boy. After some incredible ups and downs, a rebrand, and a flurry of increasingly auspicious mixtapes, like 2011's still excellent T.R.U. REALigion, the rapper now known as 2 Chainz was on the mainstream radar. By 2012, he was an unstoppable force, dropping a commercially successful solo debut (Based on a T.R.U. Story) and guesting on platinum hits with everyone from Drake to Kendrick Lamar and A$AP Rocky.
In the years since, his stature has become solidified. If you need someone to rap very well about wealth, women, or moving weight, you call 2 Chainz. With each record, he's become an increasingly sharper, funnier, and more nuanced writer. He is, and perhaps always was, the wise uncle who delivers life-changing game before making a sex joke so silly you cry laughing. On 2019's Rap Or Go To The League, for instance, he remembers the grim realities of drug dealing. 2 Chainz hasn't forgotten the struggle, but he's always been quick to celebrate the Most Expensivest things he can and to make himself laugh along the way. We're lucky to hear every story.
The Hits
(Birthday Song; I'm Different; It's a Vibe; Good Drank)
2 Chainz knows how to make massive, anthemic records. Part of it is his voice, which can be booming, energetic, or smooth. It cuts through speaker-frying 808 drums and fits in the pockets between them. The other part is that he knows how to balance the sincere and the ridiculous. Maybe that's why he titled one of his first major label singles "I'm Different." Over plinking keys, 2 Chainz established himself as the trap comedian. Case in point: "I don't feel good, but my trigger happy / Bet the stripper happy, bet they wish they had me / And I wish a n—a would, like a kitchen cabinet." Before "I'm Different," 2 Chainz let the world know how he wants to mark his birthday and how he wants to be buried with "Birthday Song." (We don't know if the Gucci store offers burial services.)
2 Chainz - I'm Different (Explicit)
2 Chainz has become an increasingly more reflective writer, but he's continued to make commercial hits. On 2017's Pretty Girls Like Trap Music, he delivered two quieter records that charted on the Hot 100: "Good Drank" and "It's a Vibe." The former is a somber trap song that celebrates, well, "good drank." From the seats of his Maybach, 2 Chainz recalls late nights cooking dope in the kitchen while listening to Lil Wayne. He's wistful but also quick to boast about making it out. "It's a Vibe" is a pitch-perfect rap and R&B crossover with help from three singers who know how to walk that inter-genre line: Ty Dolla $ign, Jhene Aiko, and Trey Songz. If you listen closely, 2 Chainz slips in a line about the PTSD he experiences from his old life, but he mostly sticks to all of the things that give him a "vibe": women, weed, and California weather.
The Features
(Mercy; Bandz A Make Her Dance; F**kin Problems; Big Bank)
Between 2012 and 2014, the world agreed that nearly all of the best rap songs needed a 2 Chainz verse. For evidence of the consensus, see the 15 Hot 100-charting songs during that time period. (There were also dozens of other minor commercial and street hits with 2 Chainz features, including Iamsu's "Only that Real" and YG's "Grindmode.") 2 Chainz brought polish, energy, and levity. He never phones in a verse, and he always finds new ways to make you laugh.
2 Chainz's campaign for "most-featured rap artist of 2012" began with "Mercy," the Kanye West-fronted posse cut that served as the lead single for Cruel Summer. "Mercy" is five-and-a-half minutes, a lifetime on the radio. Yet it played from beginning to end more often than not, due in no small part to 2 Chainz. After Kanye tells you he put "suicide doors" on a tour bus (untrue) and a private plane (also untrue), 2 Chainz arrives with vividly drawn luxuries he knows firsthand. He tells you, elated, that he drives a Mayonnaise-colored coupe, then conspiratorially cops to being "drunk and high at the same time" while drinking "champagne on the airplane."
One of the main tropes of 2 Chainz's catalog is lust. In 2012 and 2013, his horniness was at an all-time high. At the end of 2012, he appeared on Juicy J's "Bandz A Make Her Dance," a strip club anthem to top all strip club anthems. Juicy knew he needed a rap artist from Atlanta, the veritable U.S. capital of nude acrobatics. 2 Chainz is enthusiastic but laid back. Toward the end, he raps, "Let me see you wiggle." The word choice is hilarious, unexpected. It's perhaps as unexpected as a song called "F**kin Problems" topping Billboard. 2 Chainz does the pun-heavy hook for "F**kin Problems." It's catchy and ridiculous, a single line from a song he was working on with Drake that became the center of a hit.
YG - Big Bank ft. 2 Chainz, Big Sean, Nicki Minaj (Official Music Video)
2 Chainz could have retired from guest features after that 2012-2014 run. Instead, he never stopped going in. In 2018, he was the standout on YG's "Big Bank." 2 Chainz opens with a couplet of deft end and internal rhyme: "Everything proper, no propaganda / Tropicana Goyard bandana." But the more impressive line follows after: "Yeah I sold dope, I had cornrows / I can you see n—as hatin' with the door closed." The slant rhyme of "cornrows" and "door closed" is Eminem-caliber wordplay, and the punchline remains gut-busting.
A Complex Character
(El Chapo Jr.; Threat 2 Society)
Part of the brilliance of 2 Chainz's catalog is the duality therein. He can encapsulate the feeling of being an invincible kingpin or illuminate the unpleasant, potentially fatal results of that lifestyle. To listen to 2 Chainz is to weigh the success and the consequences of the trap. You could write an essay comparing two of his best songs that reflect both sides of the criminal coin: "El Chapo Jr." and "Threat 2 Society."
"El Chapo Jr." is all adrenaline, thundering drums crashing between ominous keys. In it, 2 Chainz eliminates enemies with automatic weapons before dining on lobster. "Threat 2 Society," however, is a song of regret, of tragedies seen and narrowly avoided. Over a stirring soul sample that says, "So good just to be alive," 2 Chainz chastises himself for having sold drugs to his mother and laments the killing of his friend. Then, he's thankful to be here to see his wife and kids. He lets you know that his "tru" story has "several episodes."
Did we miss one of the best 2 Chainz Songs? Let us know in the comments section below.