ABBA Return To UK Singles Top Ten For First Time Since January 1982
The group also enter the chart at No.14 with their other new song, 'I Still Have Faith In You.'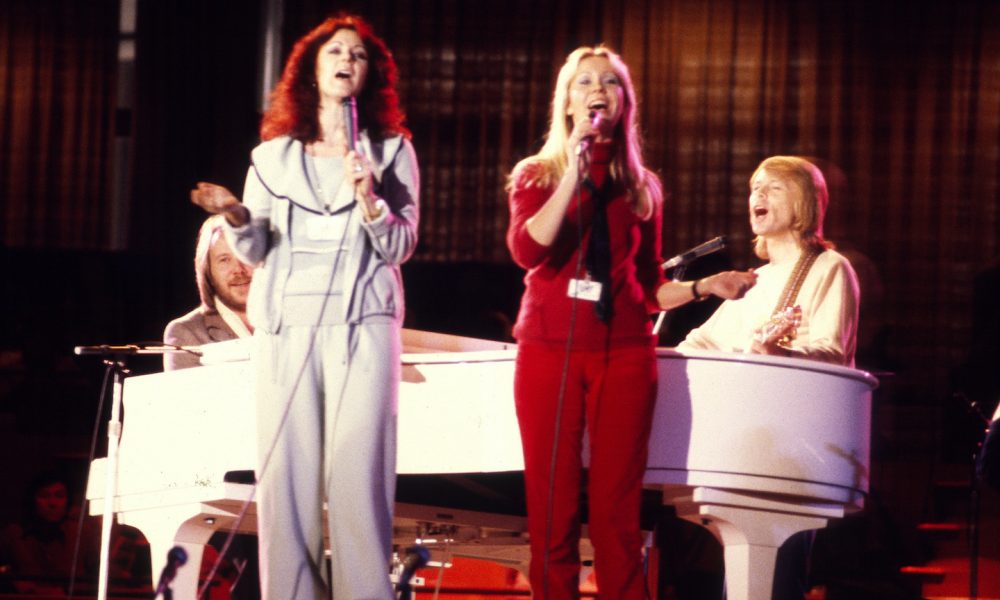 ABBA have returned to the Top 10 of the UK singles chart for the first time since January 1982. "Don't Shut Me Down," one of the two new songs released by the group last week ahead of the Voyage album, enters the newly-announced UK Official Chart at No.9.
The Official Charts Company reports that the Swedish superstars are also new on the countdown with their other new song, "I Still Have Faith In You," at No.14. As reported, the last time ABBA occupied a place in the UK singles Top 10 was early in 1982 with "One Of Us." Both new songs will be on the Voyage album, which is released by Universal Music Group on November 5.
"Don't Shut Me Down" thus becomes the quartet's 20th Top 10 single in the territory, over a span of more than 47 years since their Eurovision Song Contest winner "Waterloo" topped the chart in May 1974. The two new entries bring their total of Top 40 singles in the UK to 28. Their songs have now spent a total of 213 weeks in the Top 40 there and 262 in the Top 75.
Meanwhile, the wall-to-wall coverage of ABBA's comeback helps to revive their catalog. The perennial ABBA Gold compilation rises 12-5 on the new chart to achieve its highest placing since August 2008, in its 1010th week on the survey. The album first entered the chart, at No.1, in October 1992. It's the second best-selling album of all time in the UK, only behind Queen's Greatest Hits, and has 5.61 million sales up to last month.
Pre-order ABBA's Voyage, which is released by Universal Music Group on November 5. 
The tracklisting for Voyage is:
I Still Have Faith In You
When You Danced With Me
Little Things
Don't Shut Me Down
Just A Notion
I Can Be That Woman
Keep An Eye On Dan
Bumblebee
No Doubt About It
Ode To Freedom