50th Anniversary Of The Beatles' 'Abbey Road' Celebrated At Namesake Studios
Fifty years to the day after The Beatles released 'Abbey Road', the famous studio staged a unique surround-sound listen session to celebrate the album.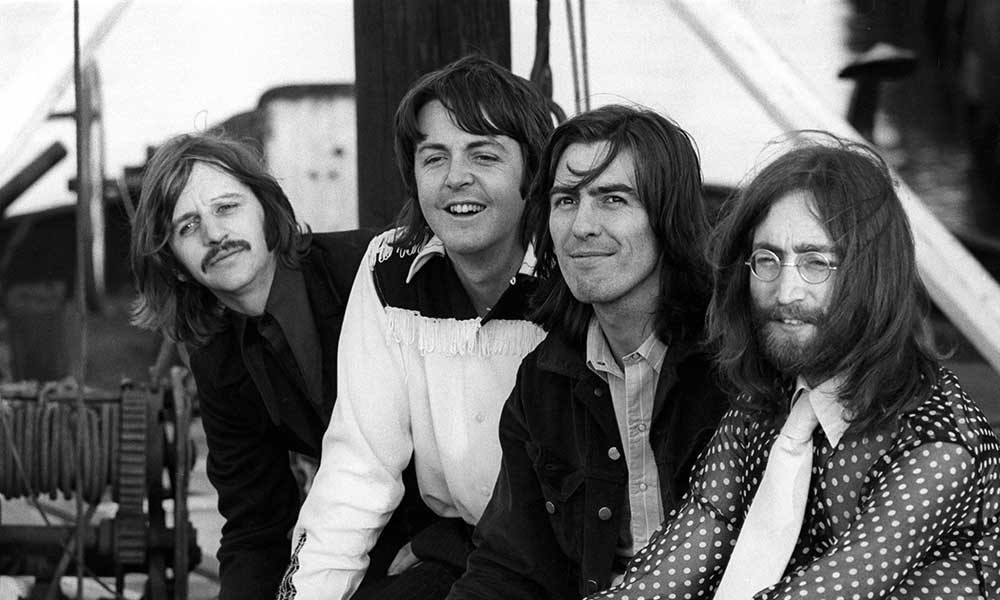 It was 50 years ago today…one of The Beatles' best-loved albums, Abbey Road, was released on 26 September 1969. To mark the anniversary, Abbey Road Studios, which took the name in 1970 after The Beatles' album cemented the studios' place in rock history, held a special listening session in celebration of the landmark release.
Having "decided it would be fun" to build a Dolby Atmos rig in Studio Two, where The Beatles recorded many of their most famous songs, Giles Martin (son of producer Sir George Martin, who had overseen The Beatles' original recording sessions), unveiled a unique mix of Abbey Road. With 21 speakers placed around the room, the Dolby Atmos set-up was designed to give listeners an immersive experience, bringing a new width and depth to the album.
"It lets you get close to the band"
"Hopefully you'll get a sense of The Beatles playing live in this room, because that's what they were doing," Martin said. "What's fun about this is that it lets you get close to the band. These walls you're sitting in is where some of the greatest music ever has been done."
The Dolby Atmos mix certainly delivered. Listening to it was like sitting smack in the centre of a live performance, each nuance – Paul's bassline on 'Something', the cacophony that builds throughout 'I Want You (She's So Heavy)', and the backing vocals, in particular, emerging as Abbey Road's secret weapon – not only being highlighted as a part of each song, but being perfectly placed in the mix, as if arranged as part of an orchestra.
A major anniversary
The listening session wasn't the first event to celebrate the 50th anniversary of Abbey Road. At 11.30am on 8 August, hundreds of fans gathered at the zebra crossing outside the studios to recreate their own takes of the album cover, shot by photographer Ian Macmillan, 50 years to the minute that The Beatles themselves posed for that iconic photo.
Later that afternoon, Apple Corps/Universal Music Group announced a suite of Abbey Road reissues, including a super-deluxe box set, a 2CD standard edition and a 180g 3LP set, featuring previously unreleased studio outtakes with audio remixed by Giles Martin.
"Abbey Road is this most hi-fi Beatles record," Martin noted at the Dolby Atmos playback. "That was a challenge," he said, "but it was fun."
The 50th anniversary editions of Abbey Road are out now. Buy them here.
Format:
UK English