Watch Festival Debutantes The Adelaides' Exclusive Ramblin' Man Interview
The UK-based country-pop trio are were one of Ramblin' Man Fair 2018's most talked-about acts.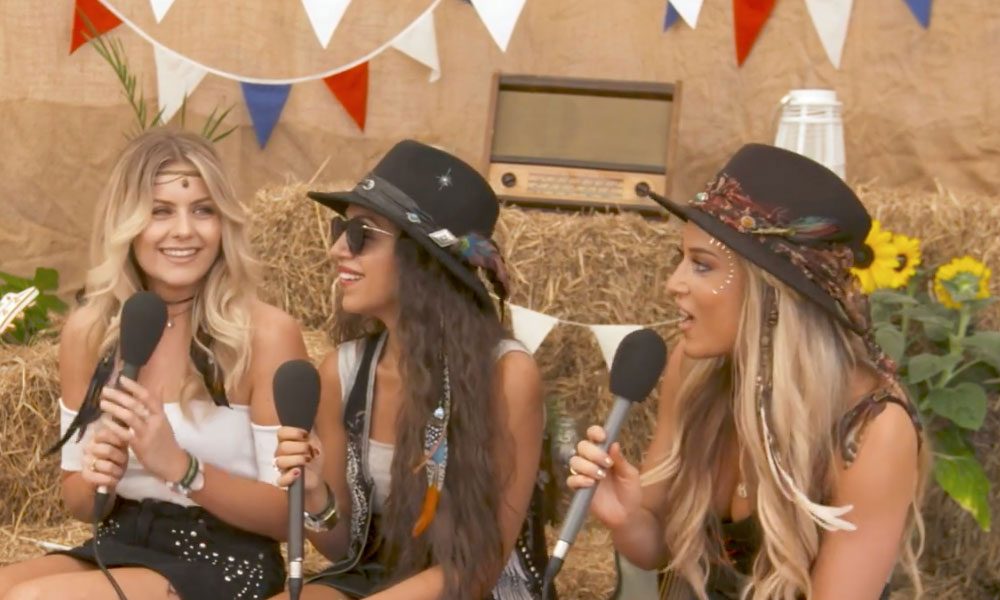 The eclectic Ramblin' Man Fair aims to present big names in rock, metal, country and blues, but a big part of the festival's philosophy also involves introducing exciting new artists to its audience. Performing on the Outlaw Country Stage on Saturday afternoon, one of this year's most talked-about new acts were UK country-pop trio The Adelaides – featuring Paris Georgia, Alicia Alba and Abi Phillips – and they tell uDiscover Music's Kylie Olsson a little more about both their background and their aspirations.
"We're fans of old skool country, rock and blues," explains Paris Georgia. "We're all fans of Rascal Flatts, The Dixie Chicks and Fleetwood Mac. I would say we're a balance between country and pop with a little soul and blues thrown in now and again. But we all sing, we're very harmony-orientated."
Ramblin' Man is The Adelaides' first bona fide festival, so they also take this opportunity to reveal a little more about their name, which derives from an extremely famous musical.
"We got it from the character Adelaide Adams in Calamity Jane," says Paris Georgia. "We've taken inspiration from here because she was just a big showgirl, really popular and just an icon really. We love her."
The Adelaides have themselves been mixing with iconic figures from the music world. They have a management deal with Simon Porter from Duroc Media (also home of Status Quo) and they have even working with Quo's frontman Francis Rossi on some recordings, though as yet, the band have no specific release date for their debut album. However, an EP is mooted and prior to that, they will be making a trip to country music's mecca, Nashville, Tennessee to play shows and write.
"I was there before and I did play a show at [famous Nashville venue] The Bluebird Cafe," says Paris Georgia. "It's an amazing place. They don't allow phones in there at all, so the audience is completely focussed on the performer. It's great for the artist, but also a bit daunting. But playing there is so good and I can't wait to return and for the three of us to play it."
Watch the full interview above.
Format:
UK English