Watch Alexander 23 And John Mayer Cover Tears For Fears In Boston
Next month Alexander 23 is set to head to the UK and Ireland for shows supporting pop upstart Tate McRae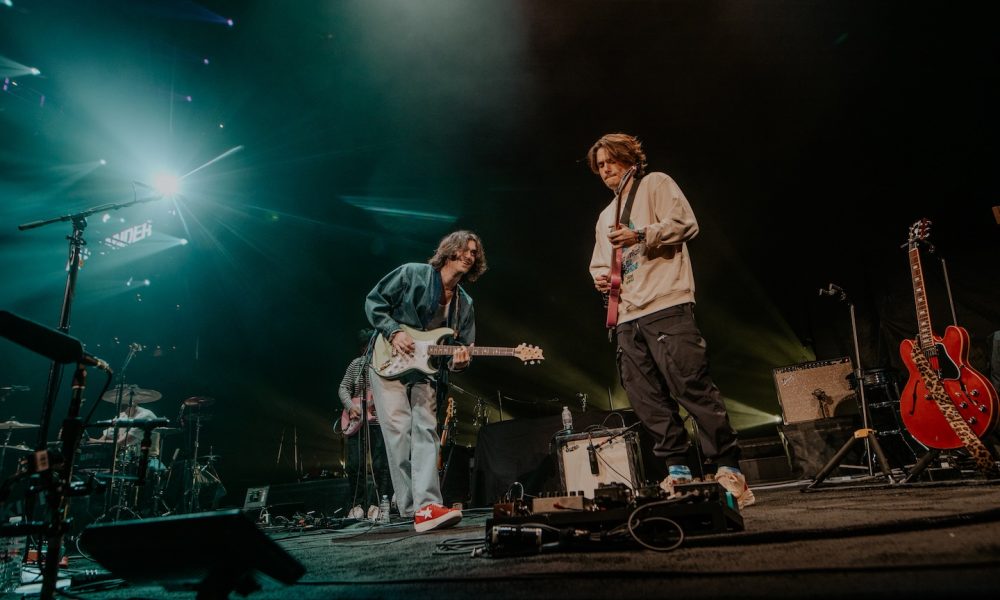 Wrapping up on John Mayer's Sob Rock Tour this past Tuesday, May 10 at TD Garden in Boston, rising artist Alexander 23 was joined by none other than John Mayer for a surprise duet of "Everybody Wants To Rule The World" by the iconic English rock band Tears For Fears.
The Chicago bred singer, songwriter, producer, and multi-instrumentalist led on vocals while John accompanied him shredding on the guitar. Alexander 23 shared his excitement in a post on Instagram: "If you know me at all, you know how much this means to me. Thank you John Mayer for being so gracious on and off the stage. It was an honor to share the road with you and your all star band…Tears For Fears on the Sob Rock tour. A fitting end to something I never wanted to end."
Alexander 23 x John Mayer - Everybody Wants to Rule the World (Tears for Fears Cover)
Alexander joined the Sob Rock tour in February and hit major cities including Philadelphia, New York, and Toronto before wrapping up this week in Boston. During his live sets he began to preview what fans can expect from his upcoming debut album which will be co-produced by Dan Nigro (Olivia Rodrigo, Carly Rae Jepsen, Conan Gray). He also played hits like his viral track "Hate Me If It Helps," co-written by Olivia Rodrigo, and "Crash," which received praise from PAPER, Consequence of Sound, Ones To Watch, and more. Euphoria called the former, "the perfect breakup song," while American Songwriter added that it, "seems to capture something about today's Zeitgeist."
Next month Alexander 23 is set to head to the UK and Ireland for shows supporting pop upstart Tate McRae. Later this year, he'll play sets at festivals including Lollapalooza in Chicago and Life Is Beautiful in Las Vegas. Between his producer credits, electric live performances, and his growing body of solo work, Alexander 23 is destined to leave his mark on the pop world in 2022.