Alison Wonderland Closes Out 2021 With New Single 'F–k U Love U'
The track arrives with a lyric video directed by fellow artist and producer Elohim.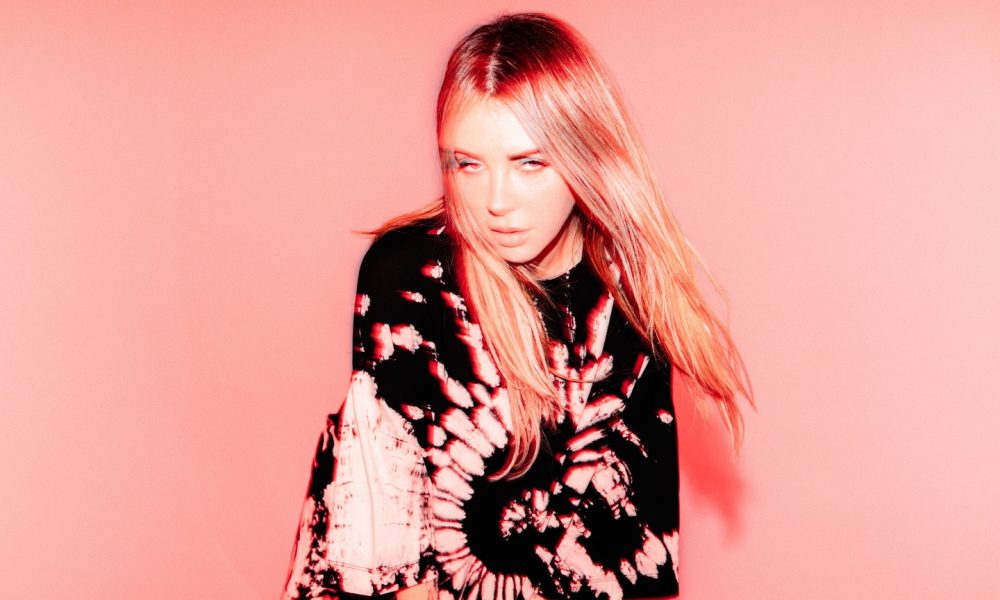 Electronic powerhouse Alison Wonderland is closing out 2021 with a bang as she shares her final single of the year, "F__k U Love U." The song was first teased to a sprawling audience of over 80,000 people during the performer's Lollapalooza set earlier this year.
"F__k U Love U" gives insight into Alison Wonderland's career in the music industry, while sonically drawing inspiration from the production styles of Kanye West and Whyte Fang.
"Never sell out / Find my way out / In my own lane / Won't play the game / I'm by myself / I'm all alone / I think too much / Need to switch off," she sings on the opening verse. The vocal presentation is one of the clearest, most attention-grabbing found in the singer's discography thus far.
Alison Wonderland - Fuck U Love U (Lyric Video)
The song arrives with a lyric video directed by fellow artist, producer, and songwriter Elohim. The pair have been collaborating for years after Elohim joined Alison Wonderland on tour and the pair formed a bond as friends and creators.
The "F__k U Love U" lyric video places the singer in front of a glitching green screen where she remains for the entirety of the video blindfolded, with a sheer veil covering her face. The visual calls to mind the song's themes of polarity and duality of man.
"I'm realizing the importance of balance and being able to ground myself. I'm also writing a lot of music. It's easiest for me to write music when I'm not on the road, so I am taking advantage of this time," Alison Wonderland told Billboard last year.
"For a while, it was hard to feel creative in this zone, but I've actually been able to pool a lot of inspiration recently from this year, and it's finally kind of coming back to me and I'm feeling my creative juices flowing again."
Stream or purchase Alison Wonderland's latest single "F__k U Love U."