Amber Mark Brings Joyful Vibes With New Single 'Foreign Things'
The track features an accompanying video co-directed by Mark.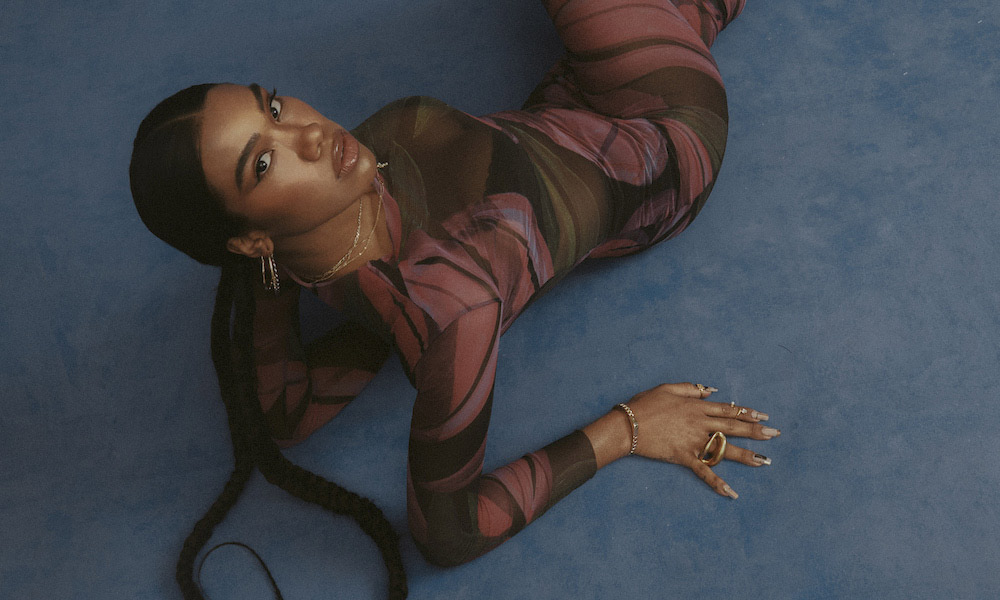 New York-based singer, songwriter, and producer Amber Mark has released "Foreign Things" following its premiere last night on BBC Radio 1 as the Hottest Record.
"Foreign Things" is the third single to emerge from her forthcoming debut album, coming soon via EMI/PMR Records. The track is accompanied by a cinematic official video co-directed by Amber with Satya Zoa.
Amber Mark - Foreign Things (Official Video)
"Foreign Things" serves as the first chapter of a 5-part anthology of the album's videos set to form a short film to be released alongside the album. Amber will also play a special, one-off sold-out show at London's Lafayette on August 24 – her first live show since the pandemic and an exciting preview of further live shows to be announced soon.
Of the song Amber says, "'Foreign Things' is about the excitement of new experiences. The thrill of newness. This marks the start of my journey towards self discovery and serves as a precursor to the enlightenment and self love that's achieved in previous singles 'Worth It' and 'Competition.' So excited to continue to piece this story together!"
The track follows "Competition," the second single to emerge from the album. "I hold this one so close to my heart. 'Competition' comes from a state of always comparing yourself to others and how ruthless that competitive nature can be towards yourself and towards others." says Amber. "The song is a reminder of how much stronger we are together."
The song speaks to Amber's sentiments, with the singer powerfully musing over lush synths and jazz-influenced piano. As always, Mark's voice blends raw energy with an unimpeachable beauty. Her one-of-a-kind voice is highlighted by the daring video, which finds Mark and her dancers doused in blue and bringing their moves to stunning architectural beauties and vast desert expanses.
The album's first single, "Worth It," is accompanied by a stunningly choreographed official video co-directed by Amber with Cara Stricker. With the release of her latest opus and accompanying visual, "Foreign Things," Mark has built upon the stirring beauty of "Competition" and "Worth It" to create a universe at once playful and powerful.