Andrew Bird Announces New Album, 'Inside Problems,' Releases 'Underlands'
Bird also released an accompanying short film for 'Underlands.'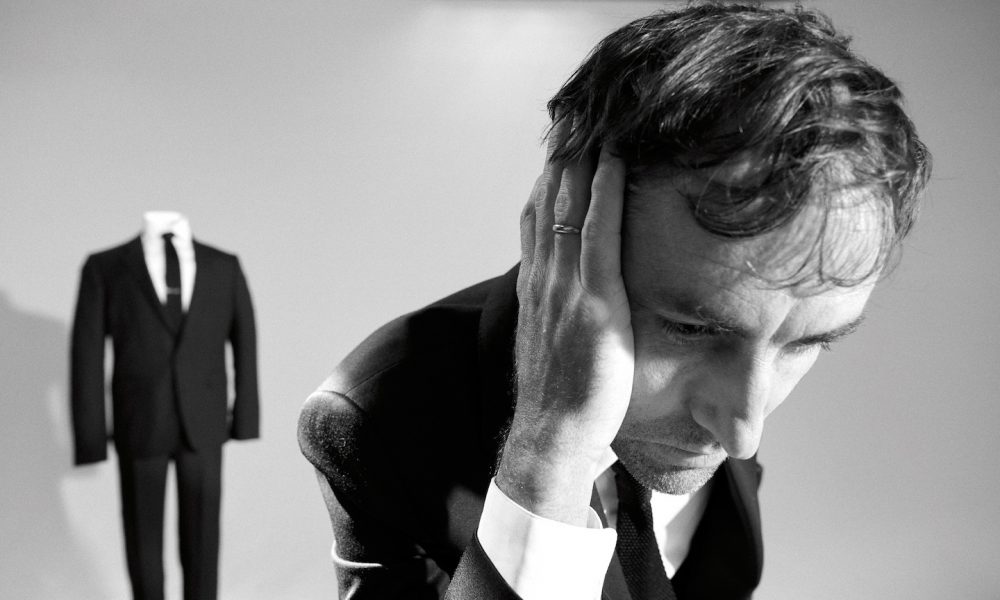 Andrew Bird has announced a new album, Inside Problems, set to arrive June 3 via Loma Vista Recordings. To celebrate the release, Bird has released the project's first single, "Underlands," plus an accompanying short film.
Inside Problems is a collection of eleven original songs that take on the inner demons that run amok when things get especially quiet. It's a lush and rousing entry to his acclaimed, constantly evolving and perennially curious career.
Andrew Bird - Inside Problems
For Bird, the idea that kept coming back to haunt him was the unavoidable presence of thresholds: the moment when something becomes something else, when somewhere becomes somewhere else. The phenomenon appears in endless aspects of daily life, from the process of projecting internal feelings and dialogue to the outside environment, or the seemingly mundane experience of standing in the frame of the doorway, crossing state lines or any place where one is neither here nor there, but in between. These are the questions that course through Inside Problems – where is the threshold, who are we during the moments in between?
Album opener and new single "Underlands" follows the recently released "Atomized," introducing the record's recurring theme with allusions to Icarus and Orpheus that are delivered in Bird's singularly chic yet inquisitive demeanor.
"You just don't know what's under the surface, be it the land, the sea, our skin," says Andrew Bird. "You could be whistling away, projecting contentedness, when really there's a swirling twisted mess underneath. Looking up, there's the knowable universe but unless you get into astrology, you'll find the stars don't owe us anything and you're left less assured than when we thought gods threw down lightning bolts. 'Underlands' introduces an album that deals with the unseen underneath and the membrane that separates your outside problems from your inside problems."
Produced by Mike Viola and recorded live by Andrew Bird and his four-piece band – some of the only overdubs being additional vocals from Madison Cunningham – Inside Problems "transports listeners to a lush musical world" (NPR Music). From cracking the Billboard Top 10 on Break It Yourself, to earning his first Grammy nomination for 2019's My Finest Work Yet, to acting in Fargo, scoring Judd Apatow's new Netflix film The Bubble and more, Bird's career has been defined by a relentless pursuit of salvaging perfection from spontaneous decisions.
Inside Problems extends that arc, manifesting not only the questions that keep him from his sleep, but the radical fight against stasis. The spirit is reflected in the method of tracking the music all together and straight to tape, when creative decisions and the crossing of thresholds are captured in real time, creating a sonic energy that is intimate, visceral, and unpredictable.