Ariana Grande Announces '34+35' Remix Ft. Doja Cat And Megan Thee Stallion
This marks Grande's first time joining forces with Megan Thee Stallion and her second track with Doja Cat, who appears on Positions cut 'Motive.'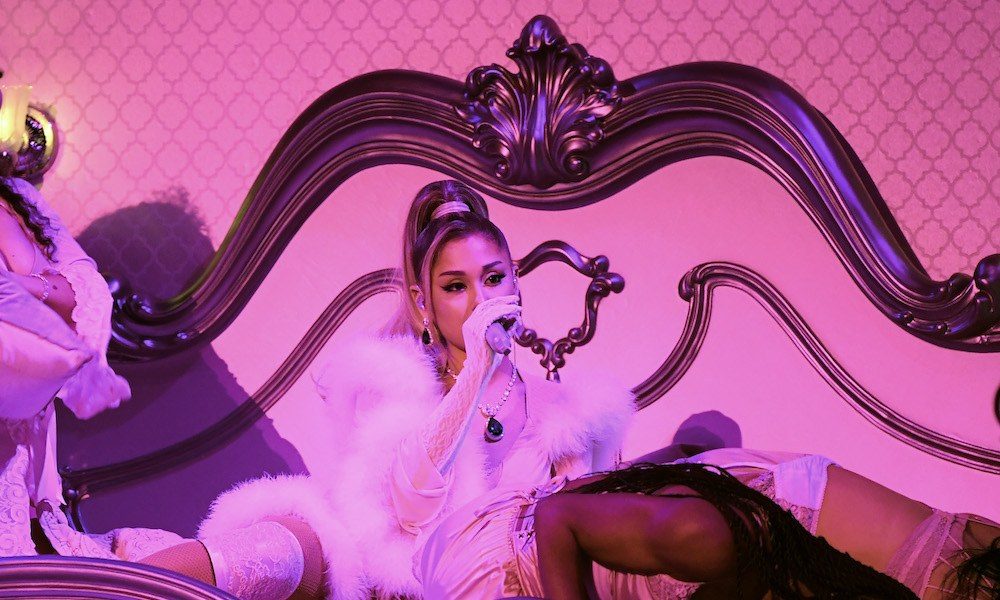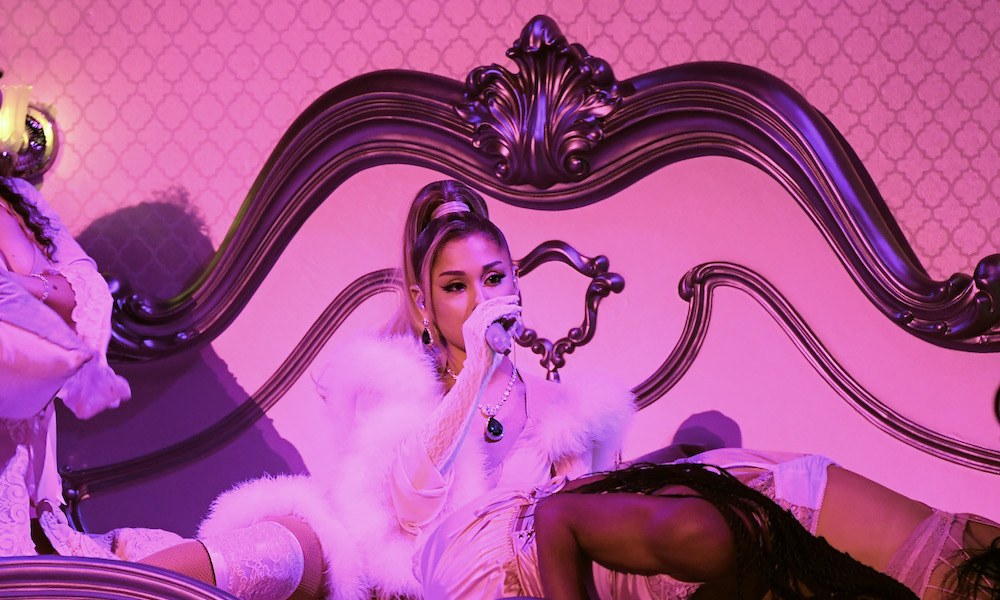 Ariana Grande has officially announced that a remix of her Positions hit "34+35" will be released featuring Doja Cat and Megan Thee Stallion. It will arrive at midnight on January 15 via Republic Records. The remix can be pre-saved here.
She initially teased the collaboration on social media on January 13. In the uploaded video, a silhouetted image was displayed on a television set with question marks over the outlines on either side of Grande's leaving fans to guess the features. Static washed over the television screen illuminating the words "34+35 Remix."
This marks Grande's first time joining forces with Megan Thee Stallion and her second track with Doja Cat, who appears on Positions cut "Motive." It was one of three collaborations of the Grammy Award-winning singer's sixth studio album, alongside frequent collaborator The Weeknd on "Off The Table" and Ty Dolla $ign on "Safety Net."
View this post on Instagram
"34+35" was the second single to be released from Positions. The track's music video, a dramatic video in which Grande portrays an experimental scientist and the experiment itself, a lifelike fembot with a few kinks to work out. In just under two months, the visual has racked up over 115 million views on YouTube. The song itself has amassed over 219 million Spotify streams.
The provocative single received the TikTok treatment shortly after the music video's release as fans attempted to replicate the choreography Grande performs during the track's third verse. There are currently over 130,400 videos on the platform soundtracked by "34+35."
More recently, Grande's 2019 Sweetener tour hit Netflix in the feature-length concert film Excuse Me, I Love You. The documentary-like release gave fans a behind-the-scenes look at the singer's tour rehearsals and life on the road. These are intercut between performances of some of Grande's biggest hits spanning her first five albums, including Sweetener and the record-breaking Thank U, Next.
Positions is out now and can be purchased here.