Ariana Grande Made Honorary Citizen Of Manchester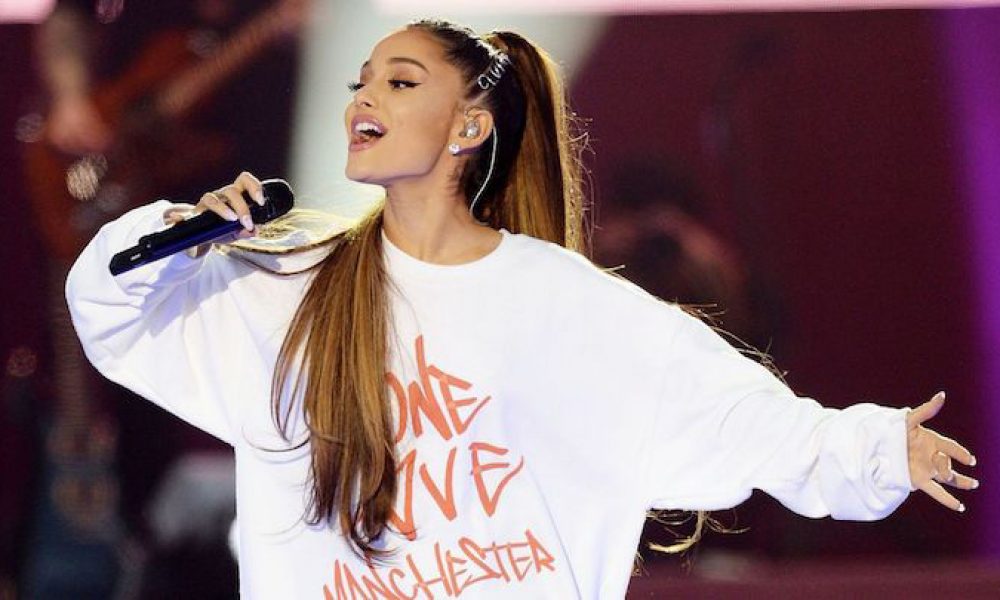 Ariana Grande has been made an honorary citizen of Manchester after her success in organising a concert to raise funds for victims of the terrorist attack in the city.
Manchester Councillors voted unanimously at a sometimes emotional meeting on Tuesday, 12 July to award the distinction after the pop singer's involvement in the One Love benefit concert in aid of the victims of the bomb.
Suicide bomber Salman Abedi killed 22 people, including seven children, when he detonated a device as people began leaving Grande's show at Manchester Arena on 22 May 2017.
However, 23-year-old Grande is recognised for her efforts in organising the charity concert at the Old Trafford cricket ground, which featured Coldplay, Justin Bieber and Katy Perry. Grande helped to raise almost £3m when she returned to Manchester to perform at the concert 13 days after the suicide bombing, which struck at the end of her Dangerous Woman concert.
Ariana Grande also visited a number of injured children in hospital following the attack. Her mother, Joan, who ushered concertgoers to safety backstage after the explosion in the arena foyer, was seen walking through the One Love Manchester crowd telling young fans not to give in to fear at the benefit concert on 4 June.
Family members of some of the victims sat in the public gallery of the city's town hall as the motion was passed. The council also voted to hold civic receptions for those who helped with the response and to propose a new awards scheme to recognise outstanding contributions to the city.
The council leader, Sir Richard Leese, put forward the motion and described the 23-year-old singer as "a young American woman for whom it would have been understandable if she never wanted to see this place again."
He added: "But no – instead she, as an artist, a performer, was determined that she would not perform again until she had returned to Manchester to perform. In doing so, she brought comfort to thousands, she raised millions for the We Love Manchester Emergency Fund and became the first patron of that fund. And that's why I propose that Ariana Grande is made the first honorary citizen of the city of Manchester."
Leaders of different faiths from across the city said prayers at the start of the meeting and the names of the 22 victims, including seven children, were read out before a minute's silence. The meeting ended with a performance of Oasis' Don't Look Back In Anger' by the Halle String Quartet.
Honorary citizenship is the highest honour a city can give apart from the rarely awarded freedom of the city, which has only been awarded four times since 2000. The handful of stars granted the freedom of Manchester include broadcaster/ Factory Records founder Anthony H Wilson and the former England and Manchester United footballer Sir Bobby Charlton.
Explore Our Ariana Grande Artist Page
Format:
UK English