Listen To Artemis Cover Stevie Wonder's 'If It's Magic'
The track is the second single from the US jazz supergroup's self-titled album, slated for release through Blue Note on September 11.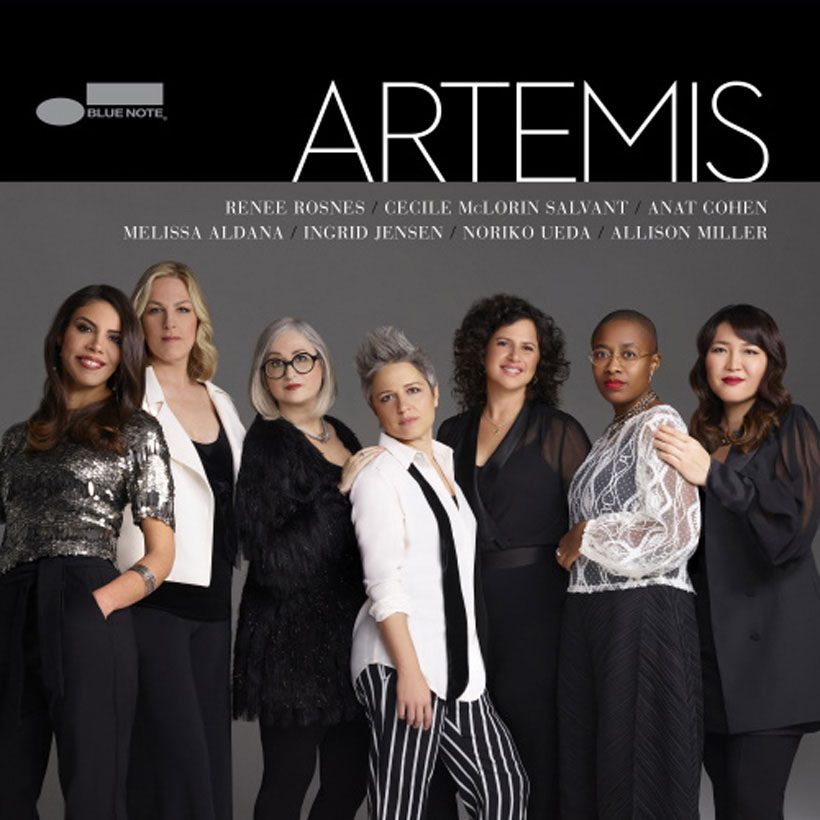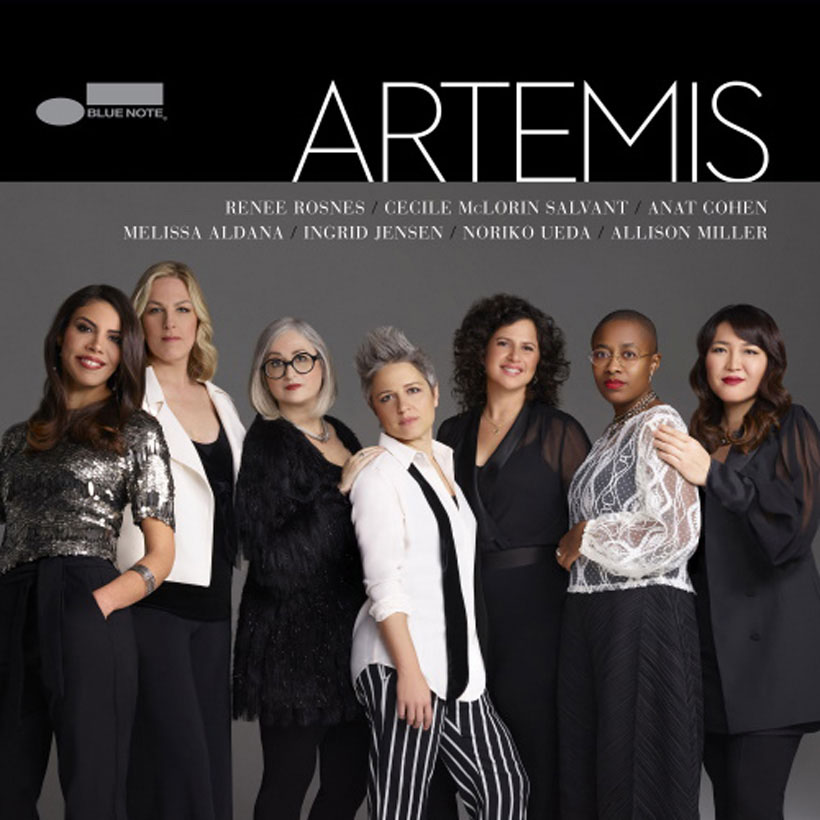 Artemis, the US jazz supergroup, have released a new version of Stevie Wonder's "If It's Magic", which was arranged by pianist and musical director Renee Rosnes and features a spellbinding vocal performance by vocalist Cécile McLorin Salvant. The singer's original artwork can also be seen in the song's visualizer, which you can check out below.
ARTEMIS - If It's Magic feat. Cécile McLorin Salvant (Visualizer)
"If It's Magic" is the second single to be revealed from the band's forthcoming, self-titled debut album, which will be released September 11 on Blue Note Records. Alongside Rosnes and Salvant, the band are comprised of clarinettist Anat Cohen, tenor saxophonist Melissa Aldana, trumpeter Ingrid Jensen, bassist Noriko Ueda and drummer Allison Miller.
In DownBeat magazine's new cover feature on Artemis, Salvant told journalist Suzanne Lorge that "both of my songs on this album deal with love, but they're different from your typical torch songs. … They aren't about romantic notions of love from a woman's perspective: They're broader and more complex than that."
Artemis is a nine-song set that features material composed and/or arranged by each of the band's six instrumentalists. "The group identity emerged organically," Rosnes says, and Artemis discovered a thrilling collective vision early in its lifespan. "We are seven leaders, each with our own vision and personal point of view, but we play with a unified conception."
The opening track "Goddess Of The Hunt" is a thrilling instrumental composition written by Miller that channels the band's namesake Greek goddess. "Artemis is an explorer, a torch bringer, a protector of young children, and a goddess of the hunt," explains Jensen, who conceived of the band's name. "I feel that her character is indicative of the energies and wide array of musical tapestries that Artemis the band brings to the stage as we take our music to the moon, the stars, and beyond."
Despite their relatively brief existence, Artemis have already been featured in Vanity Fair and on NPR's Jazz Night in America, and have performed on some of the country's most iconic stages from Carnegie Hall to the Newport Jazz Festival. The band graces the cover of the new September 2020 issue of DownBeat magazine.
Artemis is out on September 11 and can be pre-ordered here.