Baby Queen Reigns In Nocturnal London In 'Narcissist' Video
The track features on the London-based artist's debut mixtape 'The Yearbook.'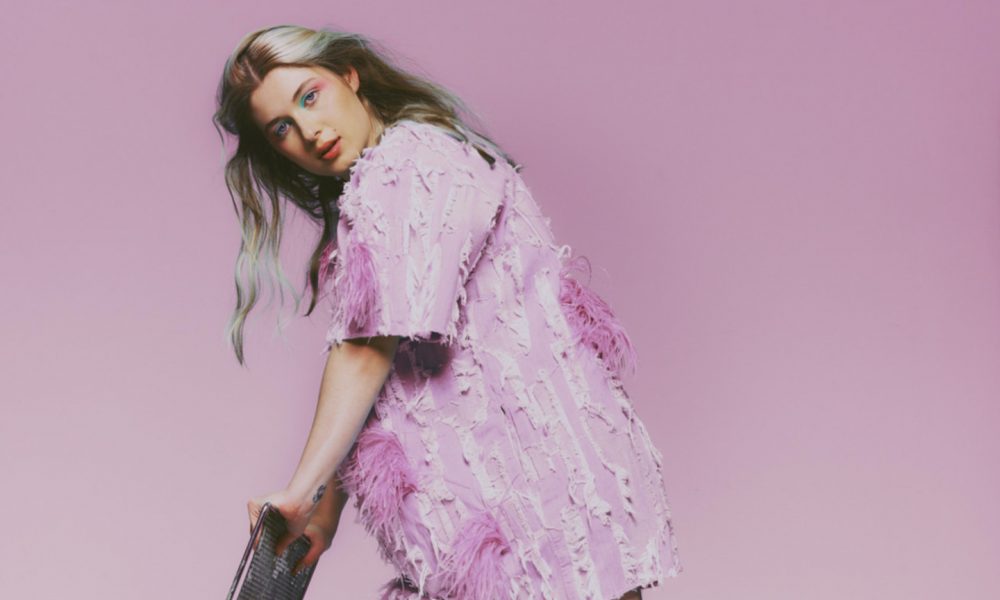 Baby Queen has shared the music video for "Narcissist", one of the bright, bold pop songs that make up her debut mixtape The Yearbook.
The visuals, which were directed by Harv Frost, see the musician don a lofty beehive hairdo reminiscent of Kirsten Dunst's Marie Antoinette and roam around London by night. The pop star visits areas all over the map, from Camden Town to Tower Bridge, ending on a misty morning on north London's Primrose Hill.
Baby Queen - Narcissist (Official Video)
Speaking about the track, Baby Queen – aka 23-year-old Bella Latham – described it as "an admission of my own narcissistic tendencies but also me trying to make sense of where those tendencies came from in the first place."
She added: "I think women are told from the moment they are born until they can form their own opinions that beauty and vanity are the key to their success, and then they are berated when they are older for being self-obsessed or apathetic. Cosmetic companies want us to hate ourselves. There is money being made off our obsession with improving ourselves and our appearances. This song is just saying, 'Yeah fuck you, I am a narcissist, and I am self-obsessed, but why do you think that is?'"
The Yearbook was released in September and chronicled Latham's coming of age, inspired by the South Africa-born musician's move to London at 18. "It's important to be able to capture a full range of emotion," she said of the mixtape. "I want the listener to feel like they're on the top of a London bus, traveling through a city they've moved to for the very first time, seeing the world through new eyes."
Following the release of her debut, BBC dubbed her "pop's boldest, sharpest new voice," while The Line of Best Fit described The Yearbook as, "a teenage daydream filled with crushing hooks."
Next month, Baby Queen will play her debut headline shows at London's Omeara between November 9-11, all of which have already sold out. The gigs follow a summer of festivals that saw the rising pop star play to packed out tents at Reading & Leeds, Standon Calling, and more.