Four Of B.B. King's Band To Play Themselves In 'The Thrill Is On' Film
The movie will tell the true story of the friendship between King and young musician Michael Zanetis, who is producing the project.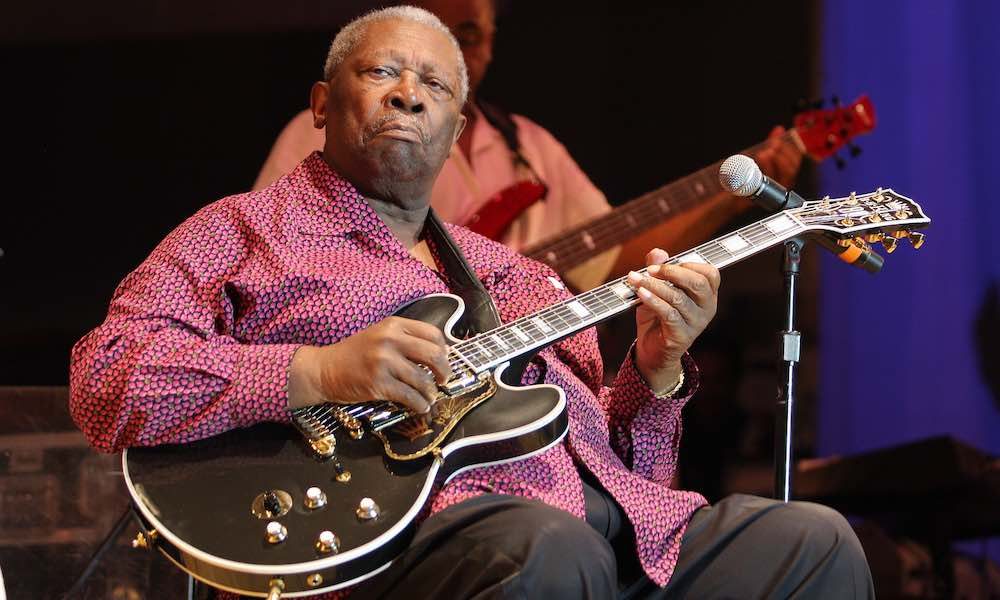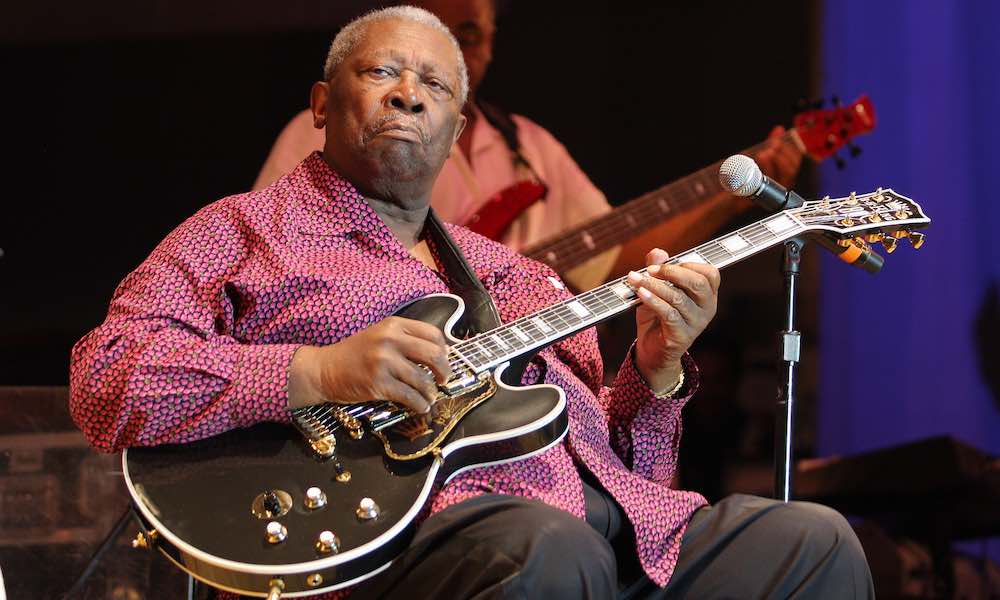 An exclusive story in Variety reports that four members of B.B. King's band are to portray themselves in the forthcoming movie The Thrill Is On. The film is one of two currently in development inspired by the great bluesman.
King's sidemen James "Boogaloo" Bolden, Michael Doster, Tony Coleman, and B.B.'s nephew, saxophonist Walter Riley King, will be seen on screen as themselves in The Thrill Is On. Producer Michael Zanetis told Variety: "We're honored to have these extraordinary musicians join us in our tribute to Mr. King. They traveled the world with him for decades and continue to keep his legacy alive."
The film, described as a drama rather than a biopic, will star Wendell Pierce as King, and depicts his friendship with his drummer, Zanetis. A production statement says that it tells "the inspiring true story of how a chance meeting between Zanetis, a young musician, and B.B. King in 1980 led to King being the first blues artist to receive a star on the Hollywood Walk of Fame in 1990."
B. B. King - The Thrill Is Gone (Live at Montreux 1993) | Stages
King's trademark version of Rick Darnell and Roy Hawkins' composition "The Thrill Is Gone," first a hit for Hawkins in 1951, was released in late 1969. It became a substantial crossover hit and a mainstay of his live show for the rest of his life. King died in 2015.
Zanetis wrote the screenplay B.B. King and I in 2006, according to a 2012 story in the Hollywood Reporter. The pair became close as King helped the younger musician to recover from the death of his father, and performed at the opening of Zanetis' Michael's Supper Club in California.
Pierce, known for his roles in The Wire, Treme and other series and movies, has noted: "The Estate of B.B. King has requested I clarify the film 'The Thrill Is On' is not a biopic in the traditional sense. It is a dramatized version of a real-life friendship story in the spirit of the film Round Midnight."
Meanwhile, Variety has also reported that Vassal Benford, chairman of King's estate, says an official biopic on King will go into pre-production in 2021.
Listen to the best of B.B. King on Apple Music and Spotify.