See Second Beach Boys 'Feel Flows' Featurette, 'White Hot Glistening'
'White Hot Glistening' is a lyric from 'Feel Flows' itself, the Carl Wilson/Jack Rieley composition from 1971's 'Surf's Up.'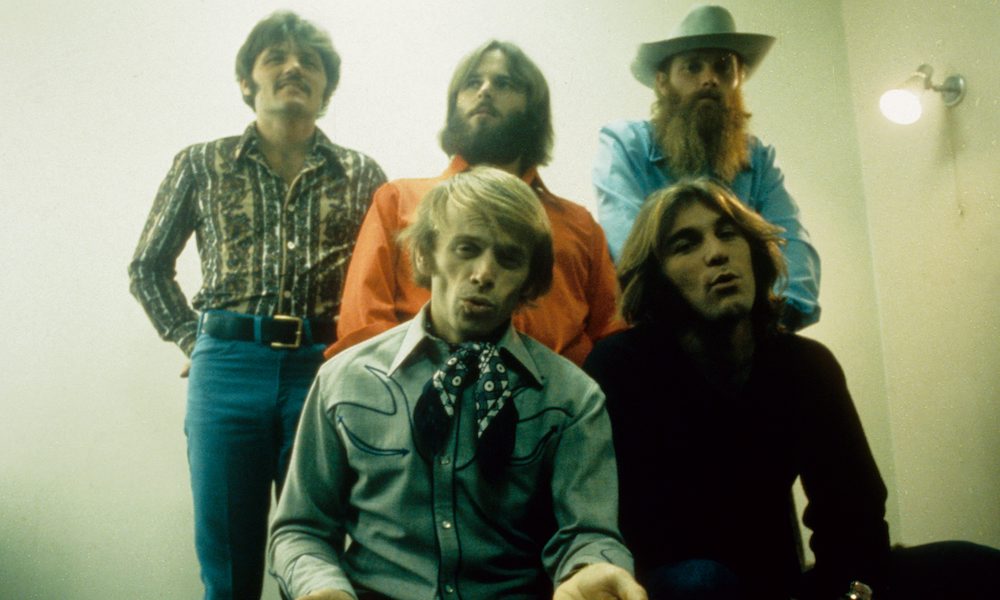 The second featurette in the Beach Boys' Feel Flows video series, White Hot Glistening, is now live, setting the scene for the Feel Flows – The Sunflower and Surf's Up Sessions 1969-1971 box set, to be released tomorrow (27).
The short films are described as "a visual exploration of this metamorphic and highly influential 1969-1971 period of the band's legendary career." The second installment continues the theme of the group's transition from their pop sound of earlier years to the experimental, but no less melodic, era of the Sunflower and Surf's Up albums. "In one of the great tales of rock evolution," it says, "the Beach Boys come of age."
"White Hot Glistening" is a lyric from "Feel Flows" itself, the Carl Wilson/Jack Rieley composition from 1971's Surf's Up. Rieley, also the band's manager of the time, later described the creation of the song as "one of the finest experiences in a studio that I had." The track reached a new and young audience when it was featured twice by director Cameron Crowe in his 2000 film Almost Famous.
The Beach Boys Feel Flows Chapter 2: White Hot Glistening
The new featurette includes archive footage of Brian Wilson talking about his songwriting, and confiding that he really took full credit for his work "because I knew that a higher force was with me when I was writing…so I was very humble to God, and at the same time was really proud of my songs." Mike Love adds: "There have always been changes, but the constant is the music. That is the spirit of the Beach Boys."
There is also a focus on the late-flowering songwriting talent of Dennis Wilson, and in particular on his beautiful composition "Forever," written with Gregg Jakobsen and one of Dennis' many contributions to the Sunflower album. His brother Brian described the song as "a rock'n'roll prayer." Says Al Jardine of Dennis in the clip: "He just had that intuitive instinct about music and lyrics. He was the kind of guy that could get straight to the point without beating about the bush."
White Hot Glistening also recognizes Carl Wilson's key creative role during this era, and Brian describes him as "a gentleman, a cool person, and a great artist, all in one." The clip also features vintage footage of the Beach Boys on stage during this seminal turn-of-the-70s period.
Pre-order Feel Flows – The Sunflower and Surf's Up Sessions 1969-1971.