Watch First Full Trailer For Spike Jonze' 'Beastie Boys Story' Documentary
The clip features archive video as well as new footage of Mike Diamond and Ad-Rock talking about the band's history on stage.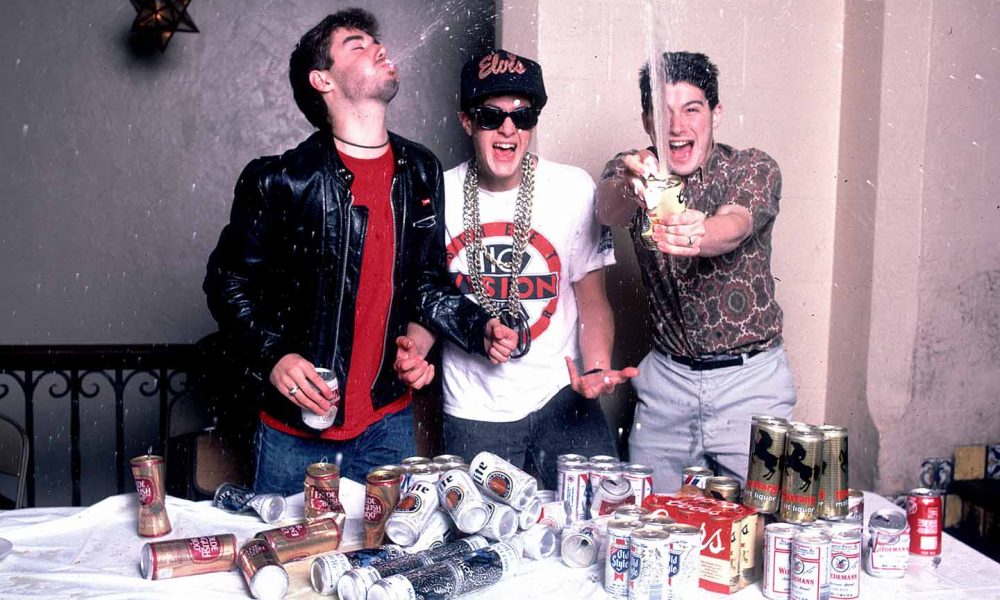 The first full trailer for Beastie Boys Story, director Spike Jonze's documentary film based on the stage production of the same name, is now available and you can check it out below.
Beastie Boys Story — Official Trailer | Apple TV+
The clip features archive video as well as new footage of Mike Diamond and Ad-Rock talking about the Beastie Boys' history on stage. It follows the teaser trailer that was released back in January.
Beastie Boys Story is due to land in IMAX cinemas on 3 April and will then stream on 24 April via Apple TV+. The documentary film was set to premiere at South by Southwest (SXSW) Festival this month but the event was recently cancelled due to the coronavirus. Beastie Boys also cancelled their forthcoming live appearance at the festival along with Ozzy Osbourne and Nine Inch Nails.
Director Spike Jonze is releasing a Beastie Boys picture book, which marks his first-ever book of photography. Beastie Boys, out on 17 March via Rizzoli Publishing, collects over 200 of Jonze's personal photographs of the trailblazing trio. Surviving Beastie Boys Mike Diamond and Adam Horovitz both contribute new text to the photo book, with Jonze penning the afterword.
"When they met for the first time in Los Angeles in 1993, the Beastie Boys and Spike Jonze were rising stars of their respective fields – the golden ages of both east coast hip hop and MTV. Immediately a connection formed between the three MCs and the young filmmaker, which has lasted throughout their careers," Rizzoli said of Beastie Boys in a statement.
"This book shows the greatest act of the hip hop generation in their truest colours as only a close friend could see them–from going on stage at Lollapalooza to writing together at Mike D's apartment; getting into character for a video to dressing up as old men to hit the basketball court; recording an album in the studio in Los Angeles to goofing around the streets of New York."
Listen to the Best of Beastie Boys on Apple Music and Spotify.
Format:
UK English