VR Music Rhythm Game Beat Saber Announces New Billie Eilish Music Pack
Available on Oculus Quest 2 and Rift platforms, the new collab serves up 10 of Eilish's biggest hits.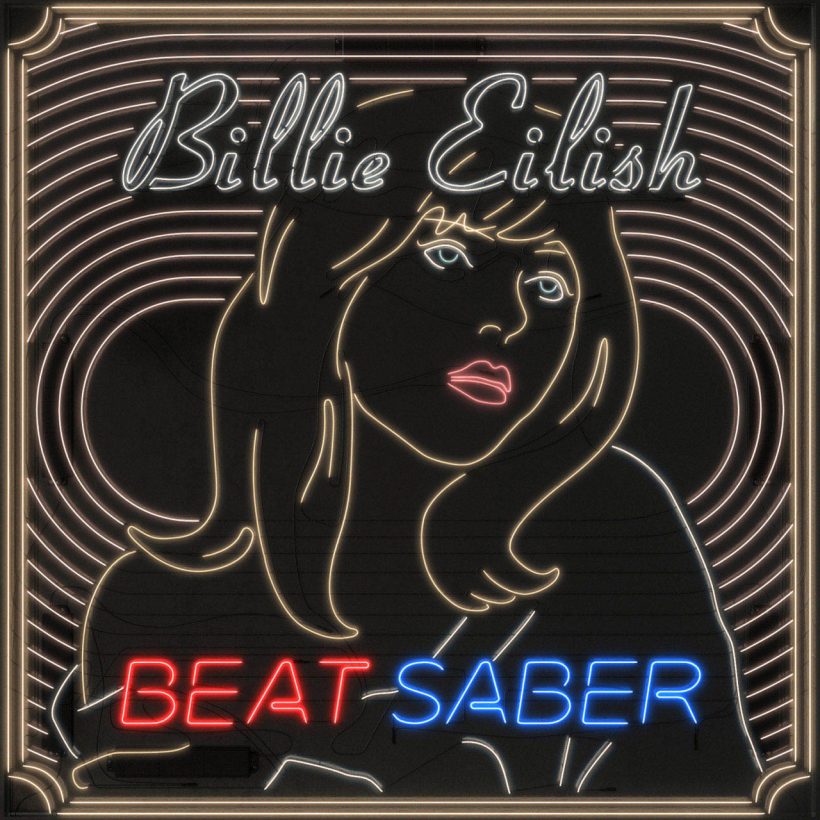 Billie Eilish and top VR music rhythm game Beat Saber have announced the Beat Saber Billie Eilish Music Pack.
Now available on both the Oculus Quest 2 and Rift platforms, this pack will serve up 10 of Billie's biggest hits – featuring songs from her newest album, Happier Than Ever, and her debut album WHEN WE ALL FALL ASLEEP, WHERE DO WE GO? It will be available for $12.99 (or $1.99 per individual song), the Music Pack offers Billie fans a new and immersive avenue to experience and hit all the notes on their favorite songs.
Beat Saber is a rhythm game designed specifically for virtual reality. It continues to dominate the charts, having sold over 4 million copies worldwide and well over 40 million additional songs from DLCs across all platforms. In addition to breaking records, the game has also proven to be a novel way for artists and entertainers to connect with their fans.
Billie Eilish x Beat Saber | Beat As One | Oculus Quest 2
Billie Eilish is the latest superstar to join Beat Saber's impressive roster of talent collabs, which includes Skrillex, Imagine Dragons, Green Day, BTS and Linkin Park, as well as Interscope's Beat Saber Mixtape. Most recently (last September!), Beat Saber rolled out a collaboration with global superstars BTS, featuring their beloved TinyTAN characters.
Oculus Quest 2 is the latest all-in-one, completely wireless VR headset from Facebook that features faster performance and our highest-resolution display ever. Quest 2 features a range of apps and experiences to help you stay entertained –– get your heart rate up and burn off calories without leaving home, travel the world from the comfort of your couch, take a much-needed mental health break, or meet up with friends at a virtual concert! The VR headset has something for everyone, and at just $299, it makes for the ultimate at-home entertainment device.
NME recently included Beat Saber in their list of Top Virtual Reality Games You Need to Play in 2021. "There's plenty of VR games that get you working out", they said. "but it doesn't get more bad-ass than dual-wielding lightsabers as you slash to the beat in the best VR rhythm game,"
"When you're in the zone in Beat Saber, slicing up oncoming blocks or dodging obstacles in every direction to high-tempo EDM, it feels so great that you won't care if it makes you look silly or that you'll be sweating buckets in a matter of minutes."
The Beat Saber Billie Eilish Music Pack Tracklist:
"all the good girls go to hell"
"bad guy"
"bellyache"
"bury a friend"
"Happier Than Ever"
"I Didn't Change My Number"
"NDA"
"Oxytocin"
"Therefore I Am"
"you should see me in a crown".
Listen to the best of Billie Eilish on Apple Music and Spotify.