The Bee Gees' 'One For All Tour Live In Australia' To Receive DVD Release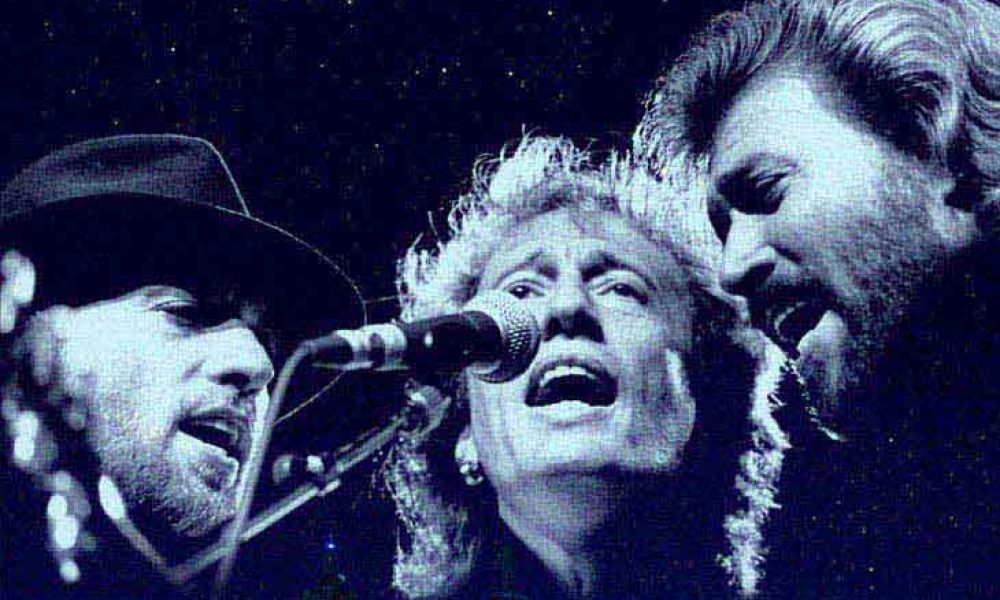 The Bee Gees' historic One For All Live In Australia is set for release on DVD, SD Blu-ray and digital formats through Eagle Rock Entertainment on 2 February 2018. Recorded live in Melbourne, Australia at The National Tennis Centre in November 1989, this release captures The Bee Gee's on their 'One for All World Tour' celebrating the bands eighteenth studio album, 'One'.
This classic career-spanning concert, part of the Bee Gees first global tour in ten years, sees the Gibb brothers performing tracks from as far back as their 1966 breakthrough hit 'Spicks And Specks,' through their seventies and eighties hits, electrifying performances of their 'Saturday Night Fever' movie soundtrack smashes, including 'Stayin' Alive' and 'Jive Talking' as well as selections from the 'One' album, for their legions of adoring fans.  A taster of the footage be viewed on the band's Facebook page.
As one of the greatest song writing collaborations and harmonizing trios of all time, the Bee Gees have sold more than 200 million records worldwide, placing them among the world's best-selling music artists. As respected UK broadsheet The Telegraph said of the legendary act: "The Brothers Gibb may be mortal but the music they made is timeless: as long as people fall in love and love to dance, the Bee Gees will live on… eternally brilliant music."
The Bee Gees One For All Tour Live in Australia has been fully restored with newly mixed and mastered surround sound and showcases the enduring legacy of this truly extraordinary pop group.
The Bee Gees One For All Tour Live In Australia will be released on 2 February 2018. Scroll down to read the full tracklisting and order it here.
The Bee Gees One For All Tour Live In Australia:
'Ordinary Lives'
'Giving Up The Ghost'
'To Love Somebody'
'I've Gotta Get A Message To You'
'One'
'Tokyo Nights'
'Words'
'Juliet'
'New York Mining Disaster 1941'
'Holiday'
'Too Much Heaven'
'Heartbreaker'/'Islands in The Stream'
'Run To Me'
'World'
'Spicks And Specks'
'Lonely Days'
'How Deep is Your Love'
'It's My Neighborhood'
'How Can You Mend A Broken Heart'
'House Of Shame'
'I Started A Joke'
'Massachusetts'
'Stayin' Alive'
'Nights On Broadway'
'Jive Talkin'
'Band Jam'
'You Win Again'
'You Should Be Dancing'
Format:
UK English