'The Best Of 1990-2000' Joins U2 Vinyl Reissue Programme
The band's second retrospective is released as a double disc on 180g black vinyl on 28 September.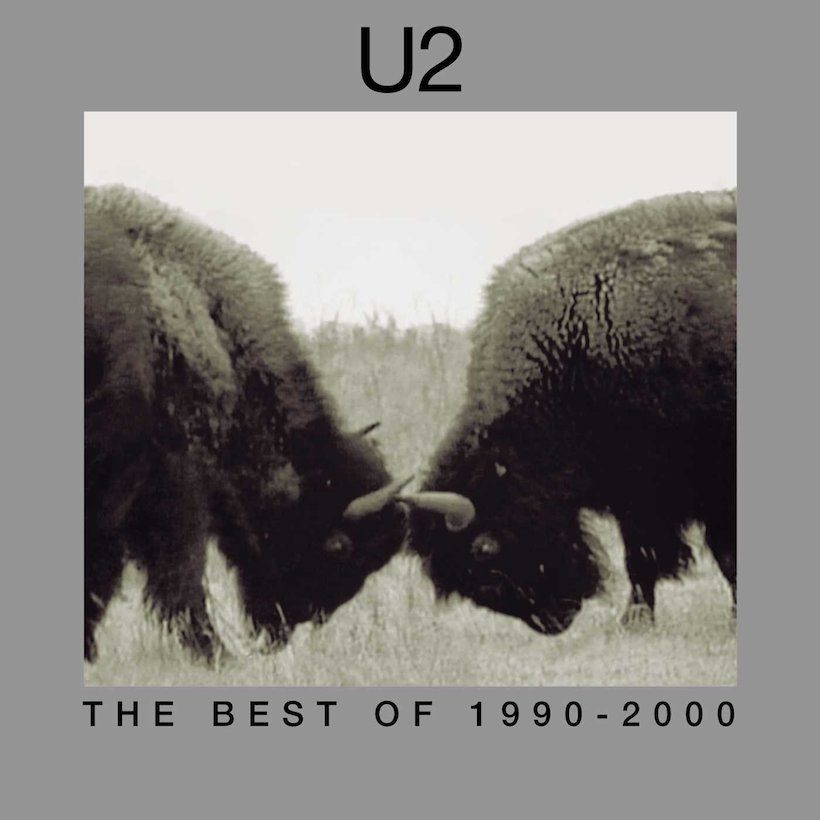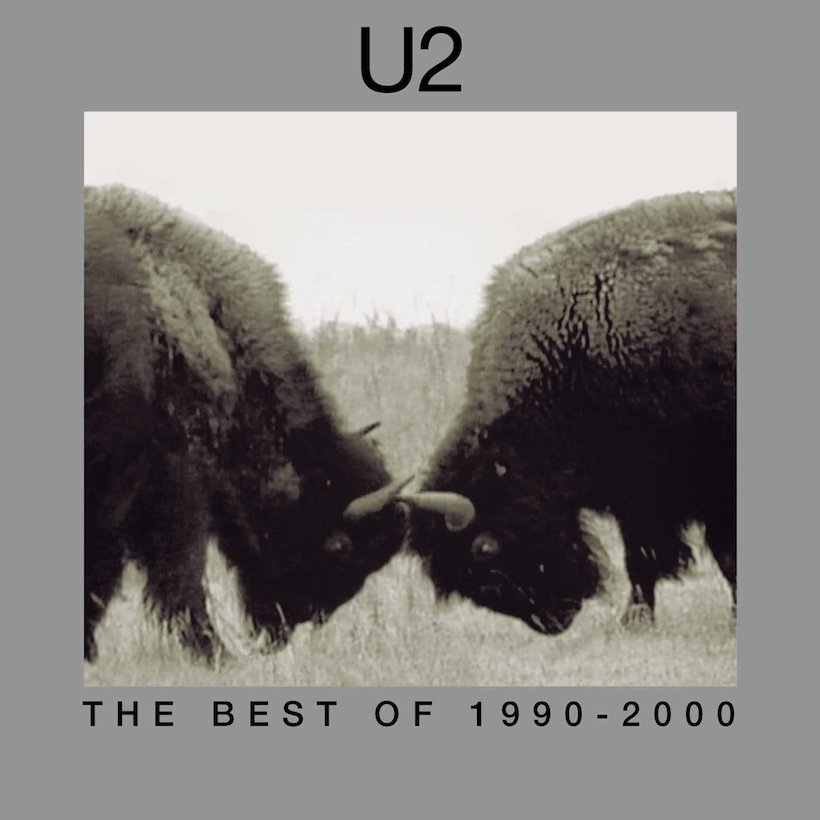 Island Records, Interscope and UMC have announced the upcoming vinyl reissue of another album in the U2 catalogue. The Best Of 1990-2000 will be available as a remastered, 180g black double vinyl disc on 28 September. This follows the announcement of the similar reissues of Achtung Baby, Zooropa and The Best Of 1980-1990, which are now available as 180g vinyl editions.
The Best Of 1990-2000 was first released in November 2002 as the second U2 compilation and the follow-up to the 1980-1990 retrospective. The 1990-2000 set included two newly-recorded songs, 'Electrical Storm' and 'The Hands That Built America,' the second of which was written for and featured on the soundtrack to the 2002 film  Gangs Of New York. The album went to No. 1 in 13 countries around the world.  
A number of existing tracks were remixed for the compilation by Mike Hedges; the album has been fully remastered for the new double edition reissue, and will include a download card.
This next release comes on the heels of the new vinyl configurations of 1991's Achtung Baby, 1993's Zooropa set and The Best Of 1980-1990, first released in 1998. These, in turn, followed the appearance in April of Wide Awake In America, Pop and All That You Can't Leave Behind.
The Best Of 1990-2000 is released as a double-disc, 180g black vinyl album on 28 September. Scroll down for the track list, and buy it here.
Side 1: 
Even Better Than The Real Thing
Mysterious Ways
Beautiful Day
Electrical Storm (William Orbit Mix)
Side 2:
One
Miss Sarajevo
Stay (Faraway, So Close!)
Stuck In A Moment You Can't Get Out Of
Side 3:
Gone (Mike Hedges Mix)
Until The End Of The World
The Hands That Built America (Theme From 'Gangs Of New York')
Discothèque (Mike Hedges Mix)
Side 4:
Hold Me, Thrill Me, Kiss Me, Kill Me
Staring At The Sun (Mike Hedges Mix)
Numb (Mike Hedges Mix)
The First Time
Format:
UK English