Guitarist Bill Frisell Delivers New 'Valentine' On Blue Note
The album marks the recording debut of Frisell's trio with bassist Thomas Morgan and drummer Rudy Royston.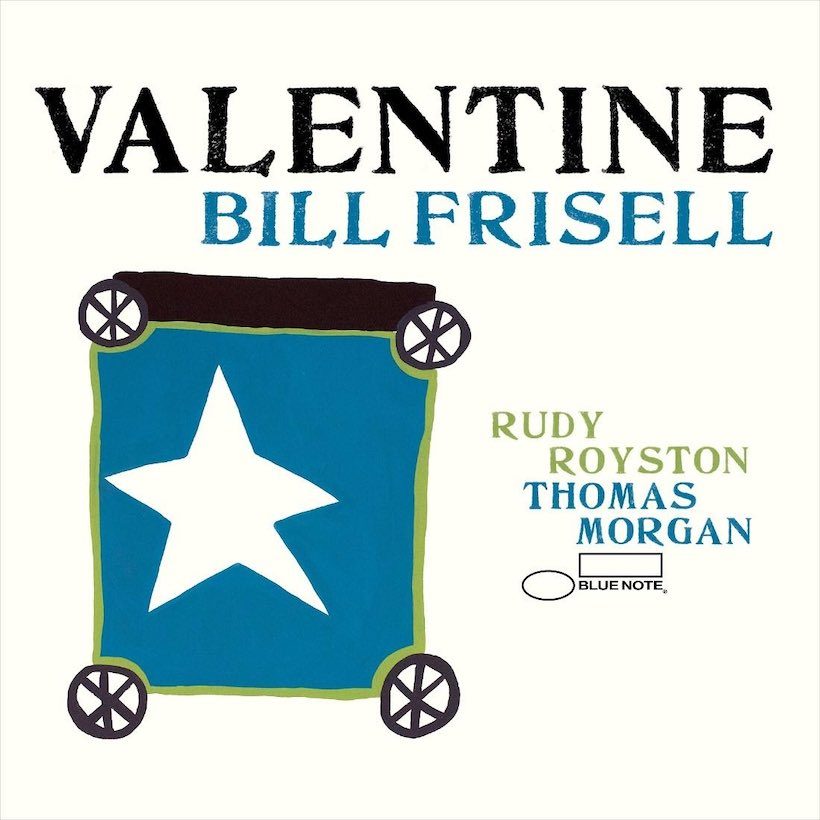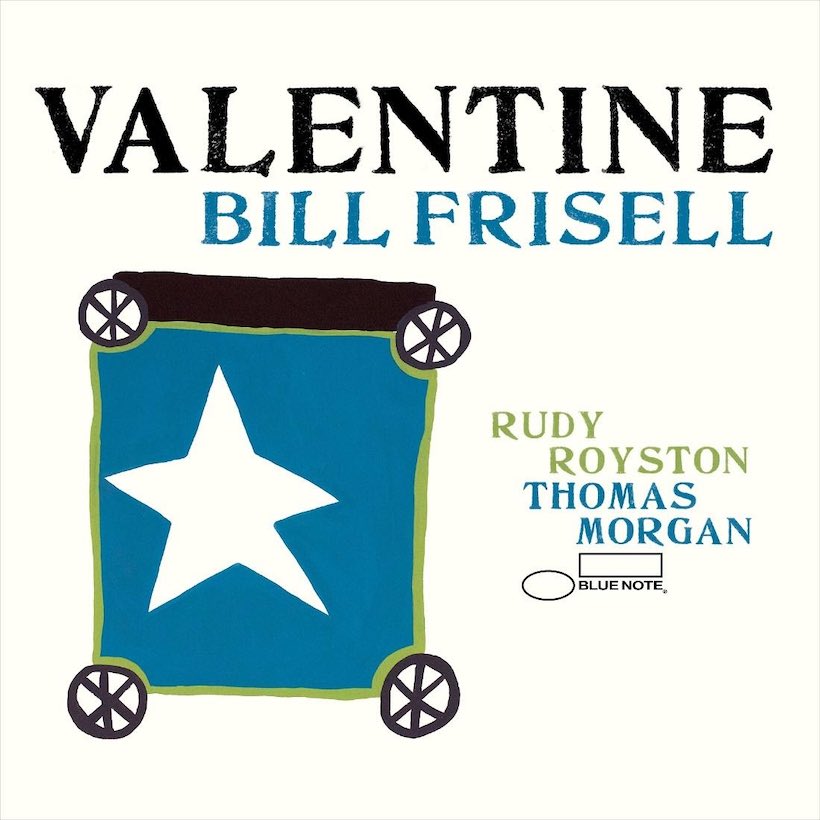 Guitarist Bill Frisell has announced that Valentine, the album that marks the recording debut of his trio with bassist Thomas Morgan and drummer Rudy Royston, will be released on 14 August on Blue Note.
The closing track from the set, a new reading of the Civil Rights anthem 'We Shall Overcome.' is now available. "I've been playing the song for years," explains Frisell, "and I'm going to keep playing it till there is no need anymore. I can't help but hope that day will come."
The 13-song Valentine was produced by Frisell's longtime collaborator Lee Townsend and recorded by Tucker Martine at Flora Recording in Portland, Oregon. It sees the guitarist mixing original compostions, both new and old, with jazz standards, traditional songs and other covers. Frisell says that the record is an exploration of the deep creative bond between the three musicians after all their years on the road together, and of the freedom that the trio format gives them. "This album is all about Rudy and Thomas and the musical relationship I have with them.
"I wanted a document of it"
"We've played a lot for a number of years," he notes, "but there was no evidence of it, so I really wanted to have a document of it, if only to show that it's real and not this magical thing that I've imagined in my fantasies."
Author David Hadju writes In the liner notes for the album that Valentine "is not only a gem-cut specimen of the trio art, but a vivid demonstration of the capacity of masters like Frisell, in the manner of Ellington, to push themselves, their collaborators, and their audiences to unexpected heights through the ever-restless force of their creativity."
Lee Townsend, whose studio relationship with Frisell stretches over some 30 years as producer of most of his work, adds: "All three of these musicians have a deep sense of structure along with their exploratory approach to making music, so they can elaborate but never move too far away from what they need to do to serve the song. This trio is a sterling example of balancing that architectural sensibility with the spirit of spontaneity at the same time."
"Safe enough to try anything"
Frisell observes: "There's the physical mathematics of a trio. There is so much strength in it — it can lean to one side, but it will still stay up. The music is about everyone trusting each other to the point where everybody's in the state of mind where you don't know what's going to happen next, and you feel safe enough to try anything.
"It's like when you're dreaming and you're on the edge of a cliff, and you know on a certain level that it's a dream, so you can just jump off. With this music, we could do that. All three of us could take big chances, and we'd always be rescued. It's about the trust that makes risks possible."
Valentine is released on 14 August. Scroll down for the tracklisting, and pre-order it here.
1. Baba Drame (Boubacar Traore)
2. Hour Glass (Bill Frisell)
3. Valentine (Frisell)
4. Levees (Frisell)
5. Winter Always Turns To Spring (Frisell)
6. Keep Your Eyes Open (Frisell)
7. A Flower Is A Lovesome Thing (Billy Strayhorn)
8. Electricity (Frisell)
9. Wagon Wheels (Billy Hill/Peter DeRose)
10. Aunt Mary (Frisell)
11. What The World Needs Now Is Love (Burt Bacharach/Hal David)
12. Where Do We Go? (Frisell)
13. We Shall Overcome (Traditional)
Listen to the Bill Frisell On Blue Note playlist on Apple Music and Spotify.
Format:
UK English