Billie Eilish Stars In Moody Visual For 'No Time To Die' Bond Theme
Directed by Daniel Kleinman, the visual interweaves footage of Eilish with scenes taken from the film.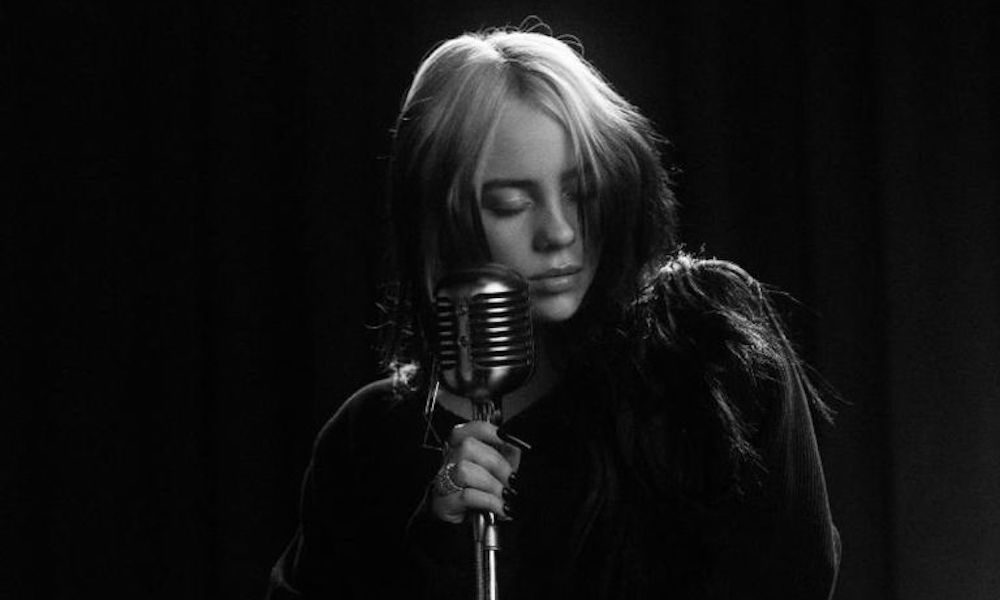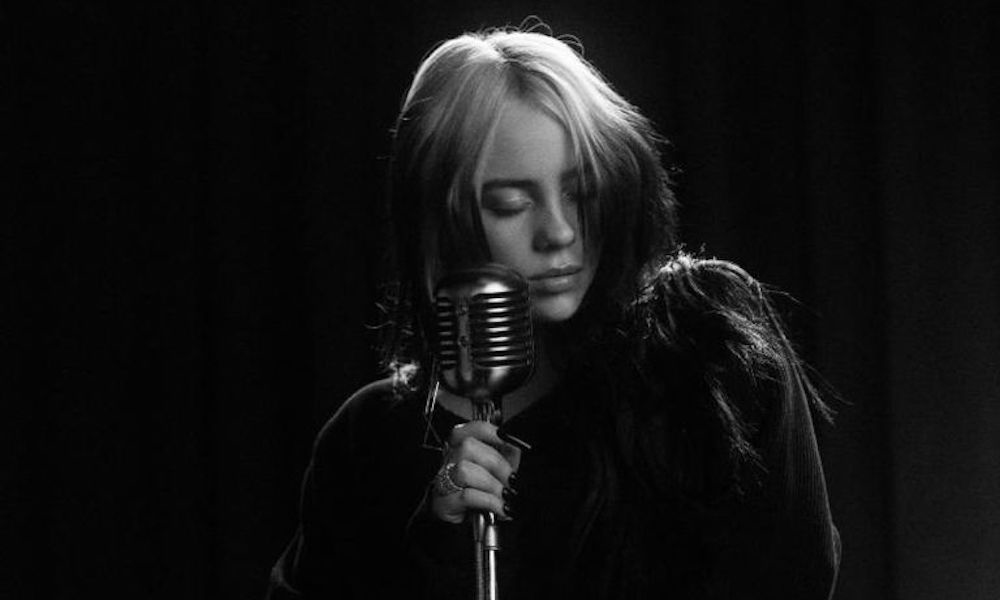 Billie Eilish finally released the much-anticipated visual for the new James Bond theme, "No Time To Die," giving fans a sneak peek of the forthcoming film, set for release on November 12.
Directed by Daniel Kleinman, the visual interweaves footage of Eilish with scenes taken from the film. Eilish is finally getting the jazz chanteuse treatment her voice so richly deserves, while the woman of the Bond film are kicking ass in the background.
The video focuses on the relationship between Bond (Daniel Craig reprising his iconic role) and Léa Seydoux's Madeline Swann. Based on the visuals alone, it doesn't bode well for their relationship, with a shootout and a prophetic parting on a train.
The clip also focuses on actress Lashana Lynch, who's playing a new character who takes over Bond's secret agent number 007 after he leaves MI6, as well as some action shots of Ana de Armas doing some martial arts moves in a full-length cocktail dress.
The titular song "No Time To Die" was produced by Billie's brother; fellow multi GRAMMY Award-winning FINNEAS, alongside Stephen Lipson, with orchestral arrangements by Hans Zimmer and Matt Dunkley, and guitar from Johnny Marr.
18-year-old Eilish is officially the youngest artist in history to both write and record a James Bond theme song.
No Time To Die will be released in theaters globally beginning November 12 in the U.K. through Universal Pictures International, and in the U.S on November 20, from MGM via United Artists Releasing.
Eilish and FINNEAS will also be joining Daniel Craig for James Bond Day with a very special interview and performance on NBC's The Tonight Show Starring Jimmy Fallon on Monday, October 5.
Following the release of the film, "No Time To Die' will also feature on a new compilation, The Best Of Bond…James Bond, that collects many of the celebrated theme songs from the longest-running film franchise.
The Best Of Bond…James Bond also features Carly Simon ("Nobody Does It Better"), Tina Turner ("GoldenEye"), Duran Duran ("A View To A Kill"), Sheryl Crow ("Tomorrow Never Dies"), Madonna ("Die Another Day"), and Garbage ("The World Is Not Enough"), among others.
The compilation will be available on a digital, 2CD, and 3LP black vinyl on November 20 and can be pre-ordered here.