Black Female Athletes Weigh In On Creating Community And Enacting Change
The barriers women face in sports don't differ much from that of the music industry, and they will be knocked down all the same.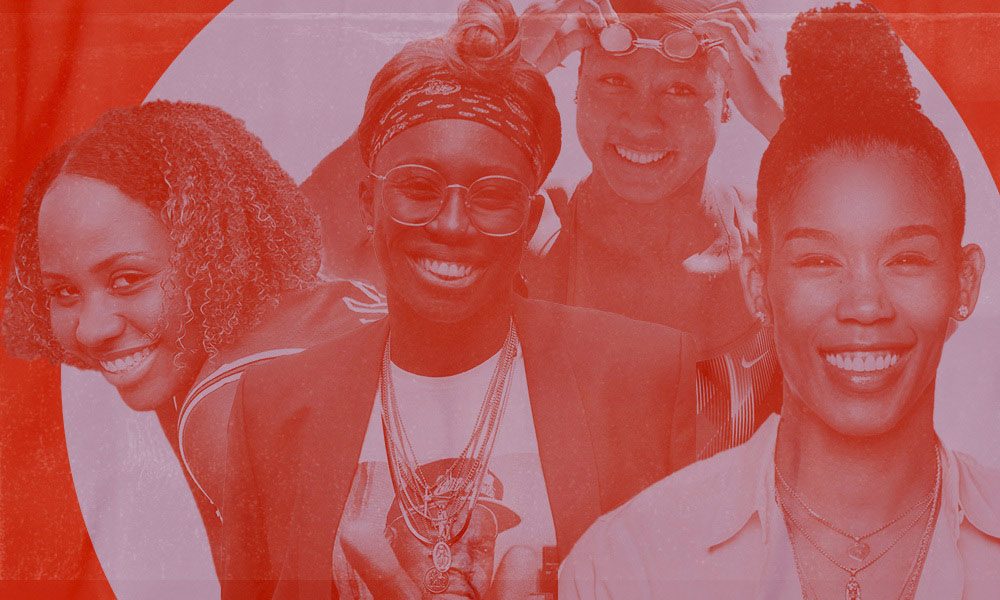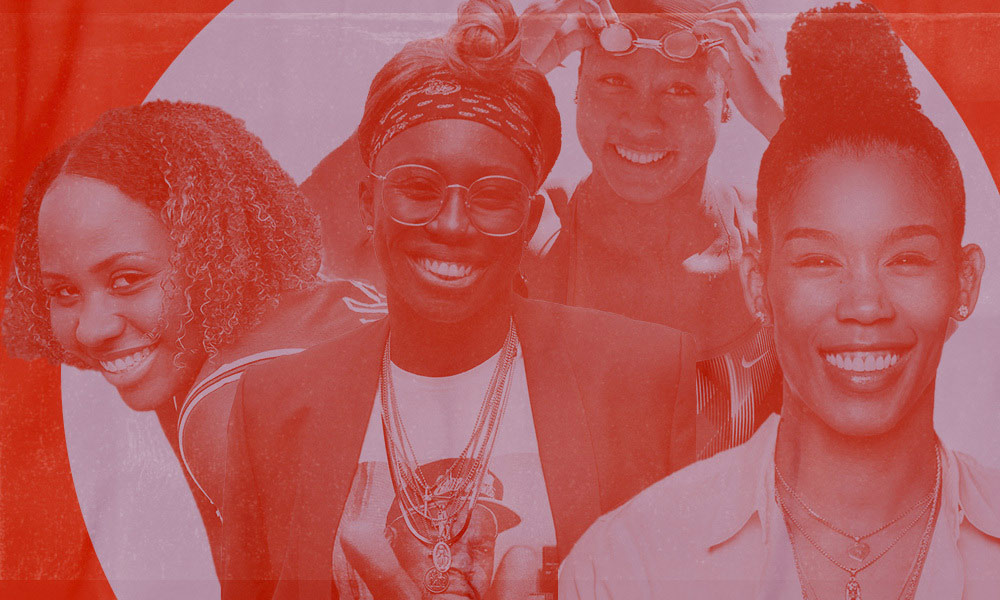 The challenges that women in sports face are daunting. They've been criticized for their physical appearance. They've had their sportsmanship called into question, often for being no more competitive than comparable male athletes. They've been underpaid and unfairly compared to their peers. But just like women in nearly every walk of life, women in sports are also putting in important work, leading the next generation of athletes into an industry that values their worth more than it did when they entered it.
As part of Urban Legends' Women With A Message campaign, we're highlighting four leading athletes in professional sports: Tamera "Ty" Young, a forward with WNBA's Las Vegas Aces; Essence Carson, a guard/forward for WNBA's Connecticut Suns and Senior Manager of Label Relations and Production for Motown, Caroline, and Priority; Taylor Townsend, tennis professional; and Lia Neal, champion swimmer, and two-time Olympic medalist.
These women have faced adversity head-on, pushed through challenges with enormous self-determination, and used their platforms to amplify the fight for equality. Here, they speak on the importance of representation and community and the parallels between music and sports that bind these communities together. The barriers women face in sports don't differ much from that of the music industry, and they will be knocked down all the same.
This interview has been condensed for length.
Listen to the Women With A Message playlist here.
Finding unity through music
Essence Carson: The best music always makes you feel, even if you're listening to a song that's in another language. It doesn't matter if you understand it or not, it still evokes emotion. Music and sports are both universal languages. I've played in many countries where I had teammates that didn't speak the same language, but we were on the same team and we played the same sport.
Lia Neal: I created [a playlist] called "Divinity," for the feminine divine. It has a lot of like Rosalia, Jorja Smith, Ariana Grande, some SZA and Ari Lennox. I think it's also good to remind yourself to be feminine and just celebrate other women while celebrating yourself every once in a while.
Ty Young: [The music industry] is kind of similar to sports where you try to compare the women to the men. It shouldn't be compared to their gender, it should be compared to the quality of their work. It's great to see that women are succeeding and getting recognition [for] the work that they put out. Let people be themselves and let the quality of their work speak for them.
Essence Carson: Thinking about the song "Ladies Night," to see all those female artists [Lil Kim, Missy Elliott, Da Brat, Left Eye, and Angie Martinez] come together and create was amazing. It showed the sisterhood, the solidarity between all of them, the respect. "I respect your art, I respect what you do, and I think you're good too." To see that is an amazing thing.
Creating community and enacting change in athletics
Ty Young: For me, any organization that I'm affiliated with, you're watching, you're seeing what type of steps they're taking to make things better, you're seeing what they're doing to fight for what's right. It's not like it was before, where you can just hide and act like you're fighting for racism. There's no place for people to hide from it. Everyone has to show their true colors. People are watching now.
Lia Neal: Jacob Pebley, and I co-founded Swimmers for Change to serve as a platform to raise awareness and funds for charities supporting black and minority communities. It's a chance for us athletes to [speak for] ourselves and not just have corporate or our national governing body speak for all of us. This was us coming forward and saying, "We believe black lives matter," to all of our black swimmers, brothers, and sisters.
Essence Carson: [Teams] are like family, and that's very important when you are actively fighting for simple things, for rights. Any time you're stepping out on a limb, it's very scary. What combats that is when you have a great support system, like being a female professional athlete. You have the support of your sisters, and that makes your voice even louder. It gives you even more courage.
Using your platform
Essence Carson: Not only are we fighting for equal recognition and equal pay, now we're in a time where everyone is fighting out loud against all the social injustice against the black and brown community. These fights come with the territory, and some people don't feel like they have to fight. But here in 2020, it's pretty obvious that you must use your platform for good.
Ty Young: Just because a person doesn't vocally speak on something all of the time, there are other ways that they can show that they're fighting for what's right. Every individual is different, but when you have that platform, you have to utilize it. You have to use it in some type of way to help and to make things right.
Taylor Townsend: A tournament stopped because [Naomi Osaka] was like, "I'm not playing." When you talk about race, it's very uncomfortable because we never had to discuss it. So when you have somebody at the top of the sport, who's dominating, who's No.1, voicing their opinion in a way that says, "This is not right, I don't agree with this," and making people aware and making people see and hear what she has to say, it's amazing.
Overcoming adversity and stereotypes
Taylor Townsend: I think it's very difficult being a woman of color who plays tennis, which is a predominantly white sport. Obviously when you have Venus and Serena who dominated for such a long time, you kind of fall under that umbrella. There's nothing wrong with that, but it's hard to create an identity outside of that.
Ty Young: With the stereotypes of females – how we should be, how we should look, how we should present ourselves – having to deal with that, with me, the more I played, the more I built my own self-confidence. The importance for me is being true to yourself and not falling victim to thinking you have to be a stereotypical female athlete.
Essence Carson: You can have the same skill set, or your skillset can exceed those of your male counterparts, and you still might not be considered for the position. Then you transition to the professional world and those same barriers, those same prejudices, all those stereotypes, that glass ceiling is still there. And what you're seeing now is women coming together to really voice their feelings about it all.
Breaking barriers and inspiring the next generation
Taylor Townsend: Once you see that it's not just Venus and Serena, when you see four, five, six, and you see a couple more trickling in, it starts to give you that feeling like, "Okay, I can do this." It's important that we continue to try to elevate the youth and be able to think about what's after. Who's coming after you and what are you leaving behind once you're done?
Lia Neal: When you're coming up and swimming, starting at age six, [diversity] really isn't something that you think of. I definitely see [the importance] now, as I've gotten older and since making my first Olympic team in 2012 and getting that repeated question of "What does it feel like to be a role model?" and "What does it feel like to break barriers?"
Essence Carson: We understand that it's bigger than us. We are essentially pioneers and trailblazers every time that we step out on the court, on the field, or wherever your respective sport plays. We understand that we are the voices for the next generation of young women that aspire to be professional athletes.
Ty Young: It helps me to stay level-headed knowing that there are younger kids looking up to me, wanting to be like me. I am being myself, and that's what I try to teach younger people. Believe in yourself and be yourself. There are people that inspire you, but you don't necessarily want to be that person. Be better.
To hear more stories of women who redefined their industries, from sports to activism, music to politics, visit the Women With A Message hub.