Black Foxxes' Mark Holley Details The Band's Forthcoming LP
"There's a lot of rebirth on this record and it is heavy, but I think that's why people who like this band, love this band."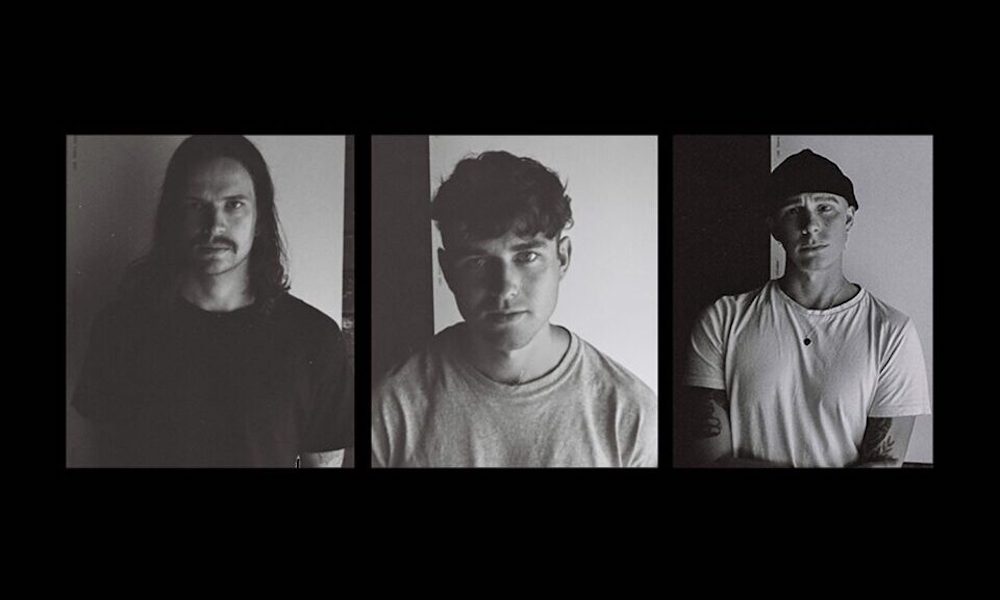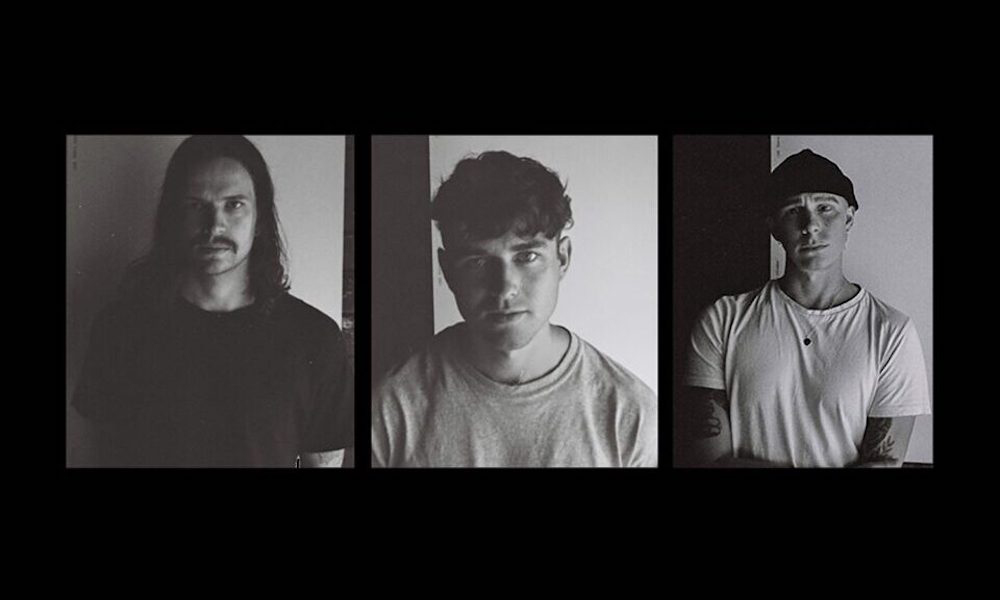 Alternative UK trio Black Foxxes have announced the release of their anticipated third record, Black Foxxes, which arrives on October 30 and promises to be the band's proudest, most creative effort yet.
Ahead of the album, which follows 2018's Reidi, the band dropped a new single, "Drug Holiday," along with a hypnotic, and faintly unsettling, visual.
Posting the video to socials, the band cautioned that it was "not about cool drugs." The languid – and slightly sinister – track, which follows "Badlands" and "Swim," offers a taste of the group's most sonically diverse album to date.
Black Foxxes - Drug Holiday
Black Foxxes finds the band at a unique point. Prior to recording the album, the trio underwent major changes to its longstanding line-up, leaving frontman Mark Holley as the sole founding member (drummer Finn McLean replaced Ant Thornton, while Jack Henley took over bass duties from Tristan Jane). Although the shake-up could have proved to be detrimental to the trio, instead it gave Holley and his new bandmates the opportunity to push their creative limits and widen their sonic palates. The band's longtime collaborators – producer Adrian Bushby (Foo Fighters, New Order, Muse) and engineer George Perks (Doves, Maxïmo Park, The Darkness) – returned to help the band shape their latest songs.
That comfort level proved to be particularly helpful with this record, Holley told uDiscover, because the band felt "inclined to try anything out. Some of the best things that happened were in the studio because we felt comfortable enough to try things."
Bushby, he added, helped the band find a happy medium when it came to their latest material. "We wanted to make something incredibly different. But it was also important not to alienate people completely. So we felt a good way of doing that would be to write everything for ourselves, and to use all these crazy dynamics and different sounds, but to…pull it together in a familiar way."
One of the album's standout tracks is the eight-and-a-half-minute-long "Badlands," which the band chose to release as their first single. "I really wanted [Black Foxxes] to be polarizing, almost like Marmite to a lot of people," explained Holley. "And that's why we came out with 'Badlands' first… there's no middle ground anymore, which is really important."
Holley, who has long been open about his struggles with mental health, as well as his decade-long battle with Crohn's disease, held nothing back on Black Foxxes. "I feel like I'd be doing a disservice to myself if I didn't write the way that's most natural. For me, that is just expressing everything that's going on internally," said Holley. "More often than not it's a general feeling towards mental health or physical battles."
Holley faced some of his toughest days while writing Black Foxxes, including losing his hair from alopecia. He shared, "I just couldn't cope with it at the time, which is why there're so many aggressive songs on [the record]. But it's also why there are songs like 'Jungle Skies,' which is about kind of coming to terms with it, and actually sort of loving the version of myself that I morphed into."
Ultimately, he reveals, "There's a lot of rebirth on this record. There're so many different themes, and it is heavy. But I think that's why people who like this band love this band."
Looking ahead, Holley is excited to get back on the road in March and share his new material with fans.
"I struggle so much if I'm in one place for too long. So touring is an outlet for that. It's exploring, it's adventure, it's creating every night. Selfishly, I cannot wait." Fans, meanwhile, should expect "a whole new ball game. It's going to be a totally different sound [and] a totally different vibe."
Black Foxxes is available on October 30. Scroll down to view the tracklisting, as well as upcoming tour dates, and pre-order the album here. 
Black Foxxes tracklist:
1. I Am
2. Badlands
3. Drug Holiday
4. My Skin Is
5. Panic
6. Swim
7. Jungle Skies
8. Pacific
9. The Diving Bell
Black Foxxes 2021 UK tour dates:
March 2 – Exeter – Cavern
March 3 – Cardiff – Clwb Ifor Bach
March 4 – Sheffield – Academy 2
March 6 – Liverpool – Loft @ Arts Club
March 7 – Edinburgh – Mash House
March 8 – York – Fulford Arms
March 9 – Hull – Adelphi
March 11 – Leicester – Academy 2
March 12 – Cambridge – Portland Arms
March 14 – St Albans – Horn
March 15 – Brighton – The Hope & Ruin
March 16 – London – Boston Music Room
March 17 – Tunbridge Wells – Forum