Blue Note Saxophonist Marcus Strickland Meets 'People of the Sun'
New set is the Brooklyn composer-saxophonist's follow-up to 2016's 'Nihil Novi.'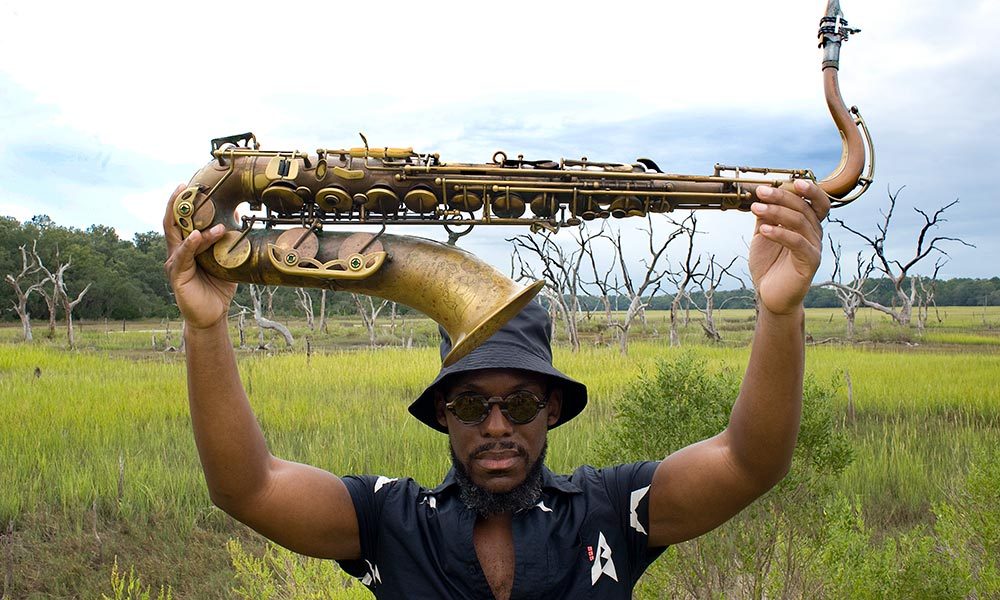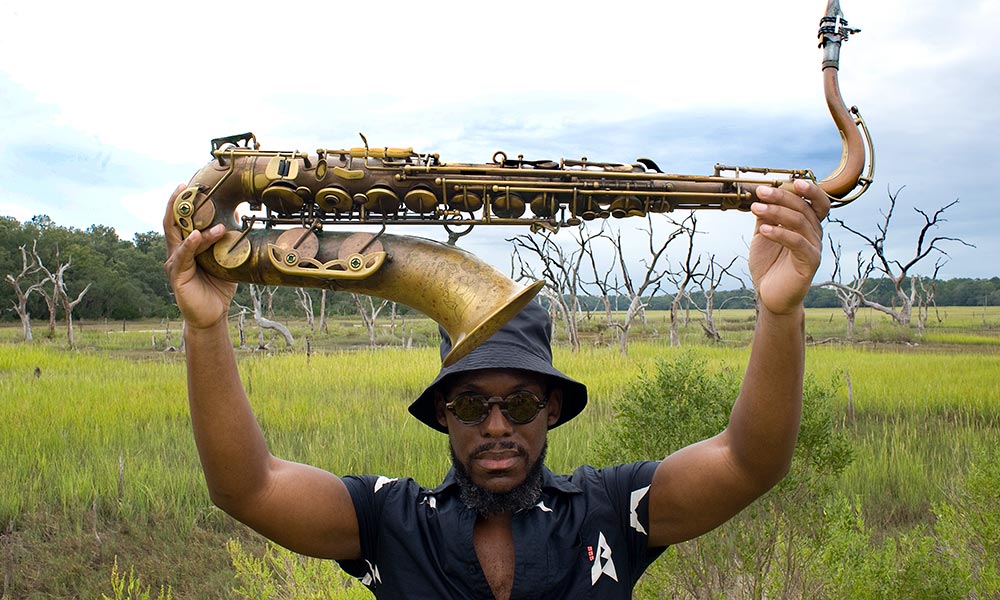 Brooklyn composer-saxophonist Marcus Strickland and his band Twi-Life will release the new album People of the Sun via Blue Note/Revive Music on 9 November. The first track 'Timing' is out today (5 October), a track in which Strickland imagines "being a black superhero, soaring through the air trying to save my people."
The new album is the first new music by the musician since the 2016 set Nihil Novi, on which he was experimenting with hip-hop-inspired production, in a mixture of genres encuraged by producer Meshell Ndegeocello. That project inspired a breakthrough in Strickland's attitude to his work. "I was no longer concerned about what is or isn't jazz," he says. "I got rid of those barriers and was like, 'Well, who the f*** am I?' That's when I started on this path."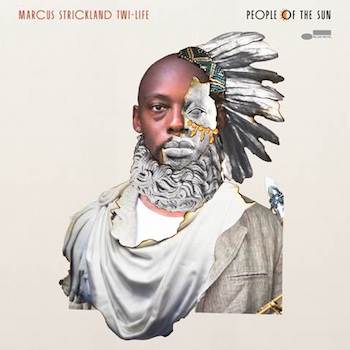 On People of the Sun, Strickland traces the African diaspora in a voyage of self-discovery. "I'm thinking about where we came from," he says, "and how that clashes and goes hand in hand with what we've created here as Black Americans." The album blends the influences of West African griot culture, Afrobeat and percussion with American ingredients such as post-bop, funk-soul and beat music.
Marcus says that, while he was growing up in Miami, he thought of music "in a very mixed up way." He took in sounds from Haiti, Afro-Cuban rhythms and southern street rap, while at home his father played Stevie Wonder, John Coltrane and P-Funk. His mother put Strickland and his twin brother and aspiring drummer E.J. into art school so that they would be surrounded by "music nerds." At college, the pair went on to jam with kindred spirits such as Robert Glasper, Keyon Harrold and Bilal Oliver.
Strickland will play four record release shows on 10 and 11 November at Jazz Standard in New York, with special guests Bilal and Pharoahe Monch. More information is available at www.jazzstandard.com.
People of the Sun is released on 9 November. Scroll down for the tracklisting and buy it here.
1. Lullaby featuring Weedie Braimah
2. Timing
3. People Of The Sun featuring Mitch Henry
4. On My Mind featuring Bilal, Pharoahe Monch, and Greg Tate
5. Relentlessness
6. Marvelous featuring Akie Bermiss
7. Black Love
8. Build
9. Make Sure To Return
10. Aim High featuring Jermaine Holmes
11. Spirit Of The Music
Format:
UK English