BMI Honors Sting And Imagine Dragons At 2019 Pop Awards
Sting took the stage to a standing ovation and performed an intimate, acoustic version of is classic hit, 'Every Breath You Take'.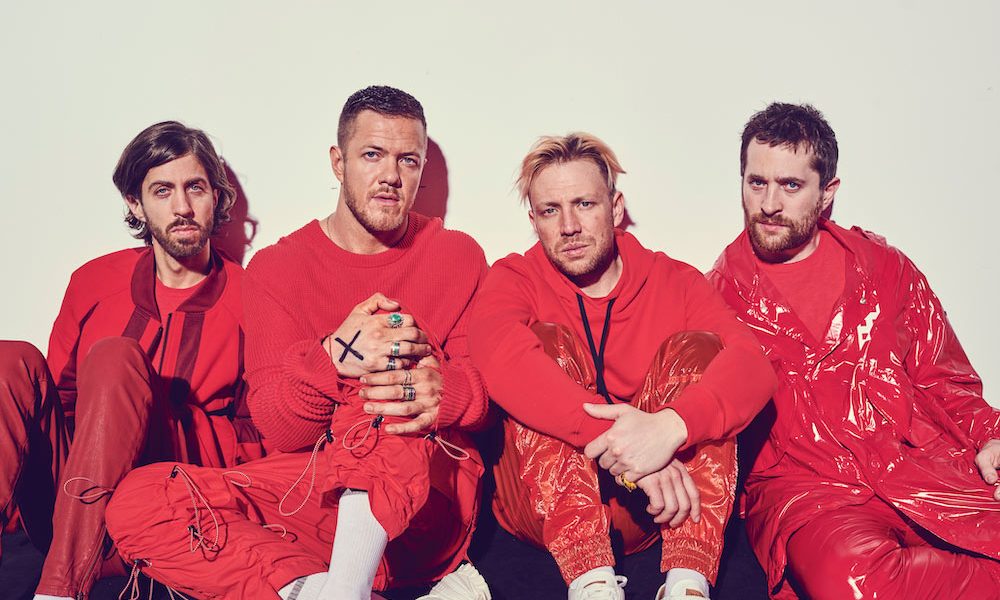 Singer, songwriter and former Police frontman Sting received a special honor at the BMI Pop Awards on Tuesday night, 14 May that has only been presented a handful of times in the company's history. The classic 'Every Breath You Take' is officially the most performed song in BMI's catalogue, surpassing The Righteous Brothers' 'You've Lost That Lovin' Feeling,' which held the honor for the past 22 years.
"The power of this song is really undeniable," BMI CEO Michael O'Neill told the audience at the 67th annual ceremony in Beverly Hills. "In just a couple of years, 'Every Breath You Take' went from 13 million performances to 15 million performances. To put that in context, a radio station would need to play that track every day, without commercial interruption, 24 hours a day, 365 days a year for 121 consecutive years to equal 15 million performances."
Sting took the stage to a standing ovation and performed an intimate, acoustic version of the classic after a sweet anecdote about how, fittingly, 'You've Lost That Lovin' Feeling' was the song that inspired him to be a songwriter at 13 years old. "There's a rare nobility to [songwriting] that is more than just mere entertainment, and I believe it has something to do with the form of a song," he said in his speech accepting the prestigious award. "There's something mysterious and powerful encoded inside that form, that form of verses, choruses, a middle eight and outro."
Sting - Every Breath You Take (My Songs Version/Audio)
"This form somehow gives people comfort and solace in the most dire circumstances, personal, emotional, political," he continued. "Whatever is encoded in that form is immensely powerful and our job as songwriters is to work within that form to create touchstones of the emotional landscape in the memories of those who listen, creating a semblance of order in apparent chaos. That's noble and important work, everybody."
Sting, a previous BMI Icon, wasn't the only honoree to perform at the event. Imagine Dragons received the President's Award, joining an elite list of previous recipients including P!nk, Taylor Swift, Adam Levine, Willie Nelson, and Gloria and Emilio Estefan. They played a three-song stripped down set of hits including, 'It's Time,' 'Believer' and 'Radioactive.'
"We give an honest depiction of what our lives have been like, what they are, our hopes, our aspirations, our dreams, sadness, happiness — to celebrate that is incredible," singer Dan Reynolds told Billboard on the red carpet before the ceremony. "We have our families here with us, we've been a band for 10 years and we're still together which is a rare thing I think. We feel bonded, we feel like family, we feel really honored."
As to what the key is to working together successfully for a decade, drummer Daniel Platzman attributed it to chasing a common dream. "When you're a collection of people who all just love being on stage and performing, and you realize that you're doing it with a team of captains on a level that you dreamed about doing as a child, it's pretty easy," he explained. "Even when there's bumps in the road, you get on stage and are performing together and realize this is it."
The final honoree of the night was Martin Bandier, the latest BMI Icon. The exec recently retired as head of Sony/ATV Music and has transformed the world of music publishing in his decades-long career. "Tonight is the first time we're honoring a member of the business side as our Icon," O'Neill explained to the crowd, as previous Icons include Carole King, Dolly Parton, Paul Simon and Sting, among others.
Explore Our Sting Artist Page.
Format:
UK English