Bob Dylan Launches 'Heaven's Door' Signature Line of Whiskeys
Iconic singer-songwriter Bob Dylan has partnered with bourbon makers Angel's Envy to create 'Heaven's Door': a new signature line of whiskeys.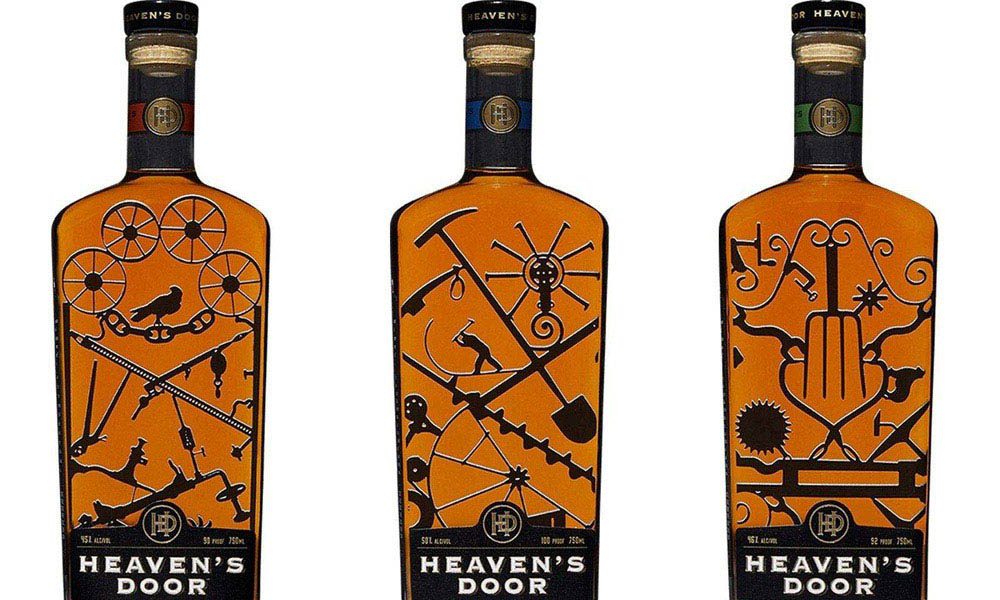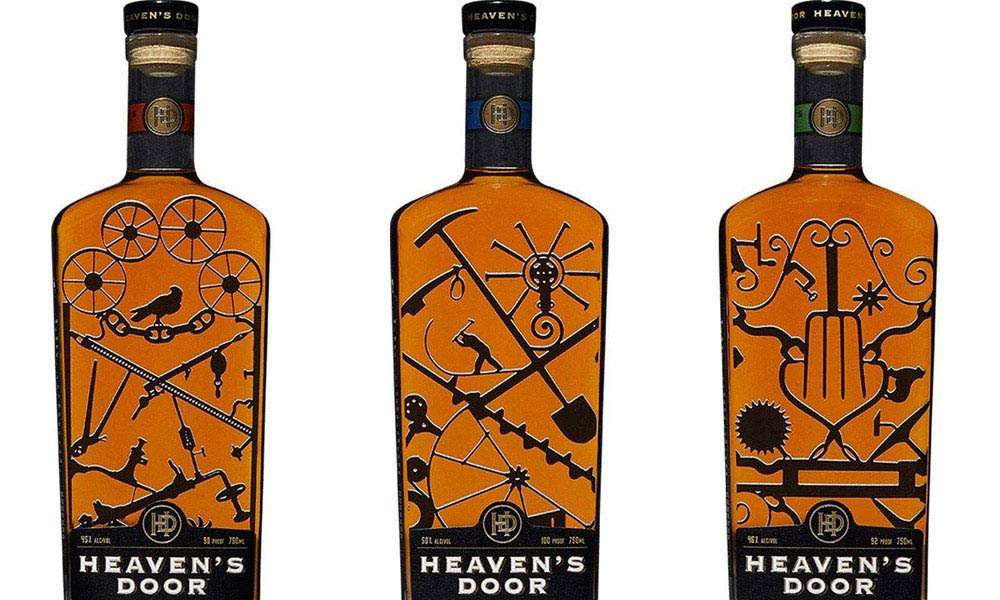 Bob Dylan is launching his own signature line of whiskeys entitled Heaven's Door. The iconic singer-songwriter has teamed up with bourbon makers Angel's Envy to create a trio of small batch whiskeys: A straight rye, a double barrel whiskey and a Tennessee bourbon.
"We both wanted to create a collection of American whiskeys that, in their own way, tell a story," Dylan said in a statement to the New York Times. "I've been traveling for decades, and I've been able to try some of the best spirits that the world of whiskey has to offer. This is great whiskey."
The artwork on the Heaven's Door bottles draws from Dylan's ironwork to create massive gates. "The iron gates depicted on bottles of Heaven's Door Whiskey were created by Bob Dylan at his metalworking shop, Black Buffalo Ironworks, and are comprised of found objects collected from farms and scrap yards across America: everything from farm equipment, children's toys, kitchen utensils and antique fire arms to chains, cogs, axes and wheels," the Heaven's Door site writes.
The 76-year-old singer and Nobel laureate has joined with liquor entrepreneur Marc Bushala to create the whiskeys. A national and international rollout is due to follow shortly.
Bushala told The Guardian that he noticed Dylan, whose Bootleg Series now runs to 13 albums, had filed a trademark application for "bootleg whiskey". Bushala contacted the enigmatic singer and made his pitch. Knowing Dylan is a whiskey aficiando, Bushala decided to approach the project from a whiskey-centric point of view. "That appealed to Bob," he said. "This is not a vanity project for him. It's a passion project."
Bob Dylan - Knockin' on Heaven's Door (Official HD Video)
When it came to a name, the two men "wanted a standalone name for whiskey that could also be a nod and a wink to Dylan."
The two men got down to 10 favourites, then agreed to go with a reference to 'Knockin' On Heaven's Door', a hit from the 1973 album Pat Garrett & Billy The Kid which in fact does not refer to whiskey.
"Everyone felt strongly that Heaven's Door was just a perfect name," Bushala said. "Especially given the imagery we're using on the bottles" – wrought ironwork from Dylan's own metalwork foundry in Los Angeles.
Heaven's Door will release a limited edition 'Bootleg Series' of the whiskey, housed in ceramic bottles decorated with his oil and watercolor paintings, starting next year. The whiskey brand also plans on opening a Nashville distillery in 2019.
"Our goal is to expand the collection with new expressions of Heaven's Door as a 'never-ending tour,' in keeping with our mission to collaborate with craft distillers and blenders across the country on a continuous basis," said a distillery representative. "We have some exciting partnerships in the works."
The initial run of Heaven's Door is available to order now at the whiskey label's website and at liquor stores in select North American states.
Explore Our Bob Dylan Artist Page. 
Format:
UK English