Singer Bonnie Pointer, Of The Pointer Sisters, Dies Aged 69
Bonnie was a member of the original Pointer Sisters and co-wrote their Grammy-winning hit, 'Fairytale' in 1974.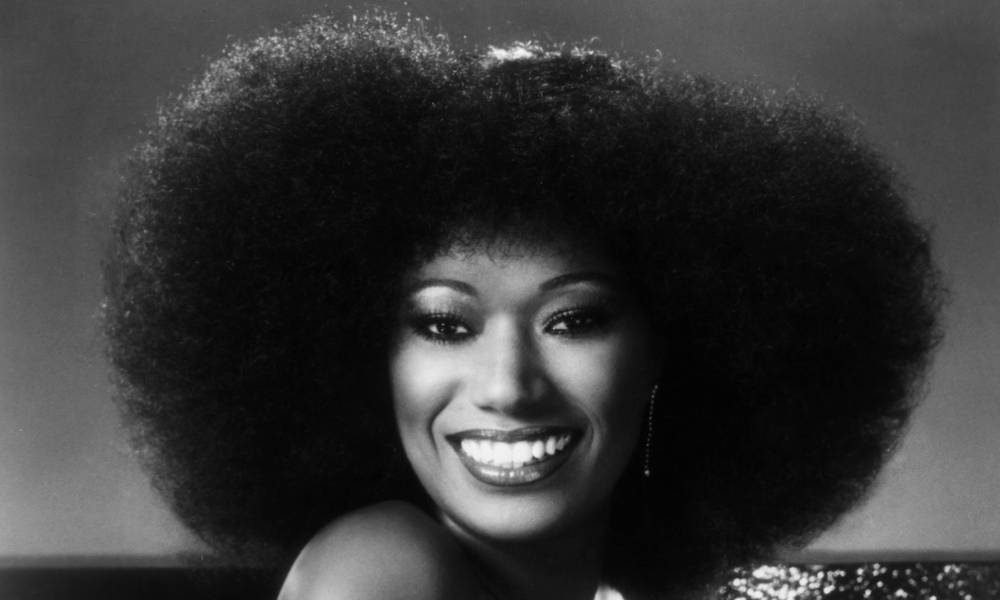 Bonnie Pointer, one of the founding members of the legendary vocal group the Pointer Sisters has died at the age of 69, her sister and bandmate Anita confirmed on Monday, 8 June. The cause of death was cardiac arrest, a representative confirmed.
"It is with great sadness that I have to announce to the fans of The Pointer Sisters that my sister, Bonnie died this morning," she said in a statement. "Our family is devastated, on behalf of my siblings and I and the entire Pointer family, we ask for your prayers at this time."
"Bonnie was my best friend and we talked every day," Anita said in a statement. "We never had a fight in our life. I already miss her, and I will see her again one day."
Bonnie was a member of the original Pointer Sisters – along with her sisters, Anita, June and Ruth – and also co-wrote their Grammy-winning hit, 'Fairytale' in 1974.
Born in 1950 in Oakland, California, Bonnie grew up singing her gospel in her father's church and formed the group with her sister June in the late 60s performing as Pointers, A Pair. The duo became a trio when Anita Pointer quit her job to join the group. They began touring and performing backing vocals for artists such as Grace Slick, Sylvester James and Elvin Bishop. One night while supporting Bishop at the Whisky in Los Angeles, Jerry Wexler caught their performance and signed them to Atlantic Records.
After a handful of singles, Ruth Pointer came on board, turning the sibling group into a quartet and the group moved to Blue Thumb Records before releasing their self-titled debut album in 1973.
Their debut spawned their first hit, the funk-fuelled 'Yes We Can Can', reaching No.11 on the Billboard Hot 100 and No.12 on the Hot Soul Songs chart.
But it was 'Fairytale', that put the sisters on the map, earning them their first Grammy for Best Country Vocal Performance by a Duo or Group and caught the attention of Elvis Presley, who later covered the song in 1975.
Before the Pointers went on to become 80s pop sensations, Bonnie departed the group in 1977 to pursue a solo career. She released four solo albums, beginning with a self-titled debut for Motown in 1978, including the disco smash 'Heaven Must Have Sent You', that reached No.11 on the Billboard Hot 100.
She later reunited with her sisters to perform with them for special appearances and celebrated their Hollywood Walk of Fame star in 1994. She released her final solo album, Like a Picasso, in 2011.
In a 2013 interview, Bonnie shared how she decided to become a singer:
"I knew I didn't want to work a regular 9 to 5 job. I wanted to do something that I like to do. I am an entertainer and I've always done that since I was a little girl. When my parents went to church, me and my sisters would get up on the coffee table and sing. Then, when I was in high school someone told me I could sing. I never thought I really could. I would sing along with Marvin Gaye and Tammi Terrell. So, when they told me I could sing I started to believe them."
Following the news of her passing, many of Pointer's friends and fellow artists have shared their tributes including Gloria Gaynor who wrote on Twitter. "So sorry to hear of the passing of Bonnie Pointer of the Pointer Sisters."
"My prayers & heartfelt condolences go out to her family, friends & fans. I pray peace for her family & that soon sweet memories of her will bring smiles to their faces before bringing tears to their eyes."
Bonnie Pointer is survived by her brothers Aaron and Fritz and sisters Ruth and Anita Pointer.
Format:
UK English