Boyz II Men Classics Come Of Age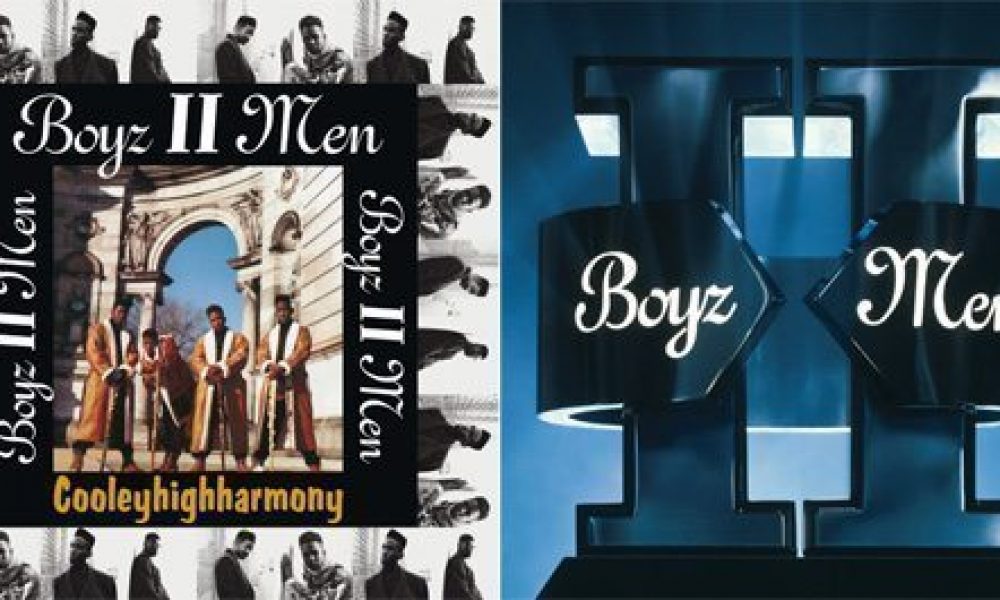 One of the finest male vocal groups of the last few decades, Boyz II Men straddled classic soul, R&B and the emerging new jack swing movement of the early 90s. With their debut album, Cooleyhighharmony (released on Motown in 1991), they shot into the Top 10 on both sides of the Atlantic, in the process earning themselves a Grammy for Best R&B Performance By A Duo Or Group. Its follow-up, 1994's II, topped both the Billboard Top 200 and R&B charts with ease, and went one better than its predecessor, scooping the Grammy for Best R&B Album. Setting the Boyz up for a career that's now into its third decade (they formed in 1985, rehearsing in the bathroom of Philadelphia High School For The Creative And Performing Arts), these two albums have been reissued on vinyl, celebrating the 25th anniversary of their iconic debut.
With calling card 'Motownphilly', the group set out their stall as one of the most talented R&B acts to emerge in the 90s. But Cooleyhighharmony harboured a stunning six singles in total, including 'In The Still Of The Nite (I'll Remember)' (an a cappella recording that revealed the group's doo-wop roots) and the global No.1 smash 'End Of The Road'.
It might have taken three years for Boyz II Men to follow that debut, but it was worth the wait. II gave the Motown label another stone-cold success in the 90s, building upon the success of its predecessor with the likes of 'On Bended Knee', which once again took the group to the top of the US mainstream and R&B charts, and 'I'll Make Love To You' – perhaps the defining Boyz II Men track – which took the No.1 position across the US, Canada and Australia, while also nestling just beneath the top spot in the UK, France and The Netherlands.
With the group's recent appearance in the live TV remake of Grease (performing as the Teen Angels) cementing their status as one of the most authentic vocal harmony outfits to emerge from the 90s R&B scene, these reissues remind both fans and newcomers of where it all began.
Format:
UK English