Brothers Osborne Announces Deluxe Edition Of Grammy-Nominated 'Skeletons'
The deluxe includes the new tracks 'Headstone,' 'Midnight Rider's Prayer,' and 'Younger Me.'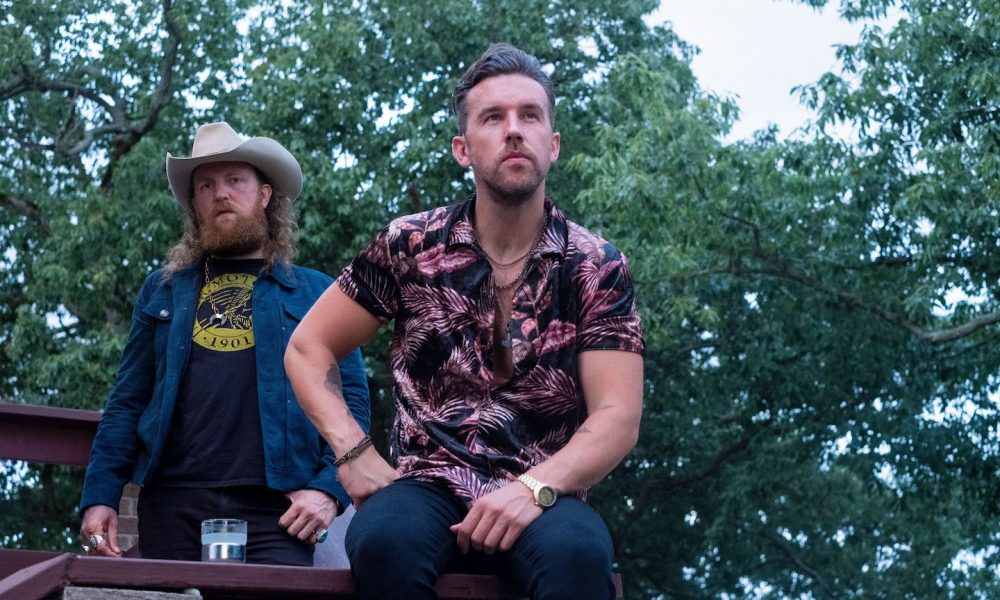 Brothers Osborne has announced details of a new deluxe edition of its latest album, Skeletons.
The record, which is nominated for Best Country Album at the 64th Grammy Awards in January, was originally released in October 2020. The new version will include three new tracks – "Headstone," "Midnight Rider's Prayer," and "Younger Me."
The latter track is also in the running for a Grammy at the 2022 ceremony, having been given a nod for Best Country Duo/Group Performance. To add to the acclaim it has received, it has also featured in numerous end-of-year lists, including Rolling Stone's Best Songs Of The Year and Billboard's 100 Best Songs Of 2021 and Best Country Songs Of 2021, topping the genre-specific list.
"Younger Me" and "Headstone" were written by band members John and TJ Osborne alongside Kendall Marvel, while Paul Moak and Willie Nelson are credited with the duo on "Midnight Rider's Prayer."
The group performed "Younger Me" at the CMA Awards in November, where it also took home the award for Vocal Duo Of The Year. Ahead of the performance, TJ Osborne said: "For many years I would watch this show, year after year, and I always thought how incredible it'd be and I'd dream of being here on this stage, and there were so many things that were so many hurdles for me. And I always truthfully felt like it would never be possible because of my sexuality to be here."
Earlier this year, Brothers Osborne was named the 2021 Ambassador for Habitat for Humanity of Greater Nashville's Music Row Build initiative, which aims to promote and achieve affordable homeownership opportunities in the Tennessee city.
TJ Osborne said at the time: "With climbing housing prices, many Nashvillians are priced out of the real estate market. Nashville is home to many creative and diverse communities, and we need to make sure everyone who calls Nashville home, has a home."
Pre-order Skeletons deluxe edition.