Brothers Osborne Perform Fiery Set For NPR's Tiny Desk From Home
'If John and T.J. can create this incendiary of an experience from a living room, just imagine hearing their anthems surrounded by thousands of fellow fans this fall.'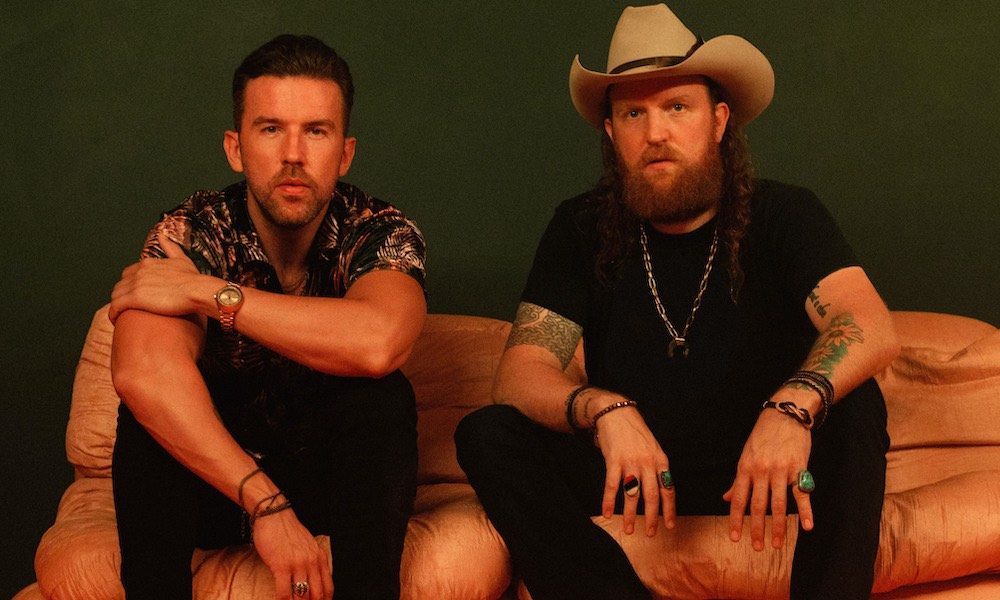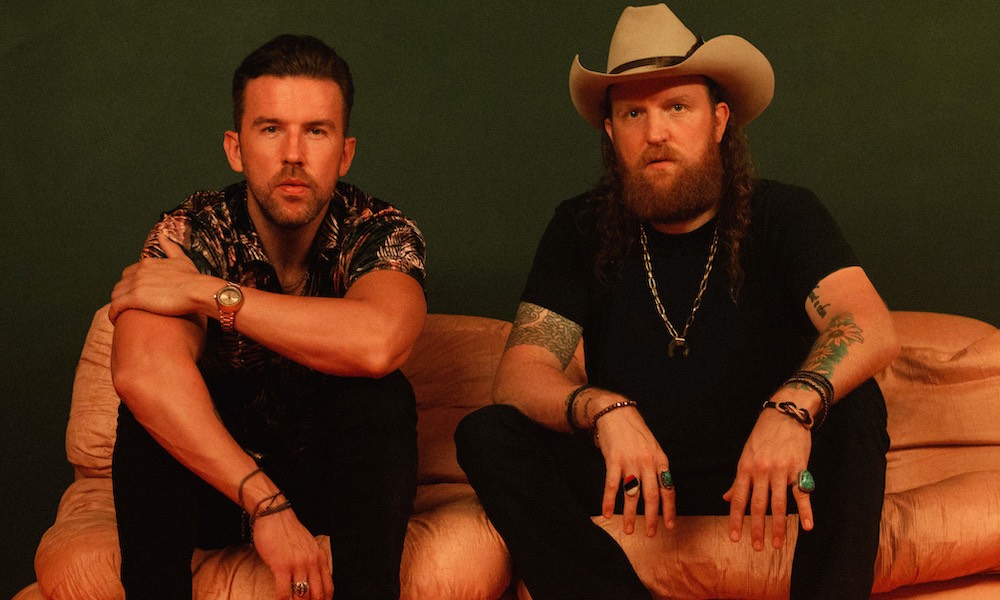 Country duo Brothers Osborne transformed their Nashville home into a perfect venue to perform selections from their critically acclaimed album Skeletons for NPR Tiny Desk (At Home) concert series.
John Osbourne pulls no punches when he kicks off the set with an instrumental rendition of "Muskrat Greene" before diving into "Dead Man's Curve."
The sibling duo performed the five-song set from John's wood wood-paneled living room, along with an accompaniment from Matt Heasley on accordion on "I'm Not for Everyone." TJ and John Osbourne rounded out their set with a performance of Skeletons' title track and the penultimate track "Hatin' Somebody."
Brothers Osborne: Tiny Desk (Home) Concert
While Skeletons is a record built for the road, the pandemic put the duo's touring plans on hold. Fans will get a chance to hear it live for the first time this summer with the launch of their We're Not for Everyone Tour, which kicks off July 29th in Philadelphia.
"Our concerts are big, loud, rock shows" says John Osborne, whose acclaimed approach to the electric guitar – a unique style that touches upon blues, bluegrass, country, rock, and everything in between – remains one of the band's touchstones. "We wanted to make a record where, no matter which song we cherrypicked from the tracklist, we'd be able to do it during our show."
"On their superb 2020 album, 'Skeletons,' Brothers Osborne – a country duo that's long challenged the conventions of country and still managed to top the charts – intentionally turned up the volume to create a stadium-sized sound," writes NPR.
"If John and T.J. can create this incendiary of an experience from a living room, just imagine hearing the anthems 'I'm Not For Everyone' and 'Hatin' Somebody' surrounded by thousands of fellow fans this fall."
The country-rock outfit is also slated to perform at the upcoming CMT Awards on Wednesday, June 9, where they're up for Duo/Group Video Of The Year for their innovative "All Night" video.
Buy or stream Skeletons.