The Cadillac Three Reveal "Secret Obsession" With Taylor Swift In Ramblin' Man Interview
The fast-rising Nashville-based trio also reveal that they've already completed a follow-up to 2017's 'Legacy',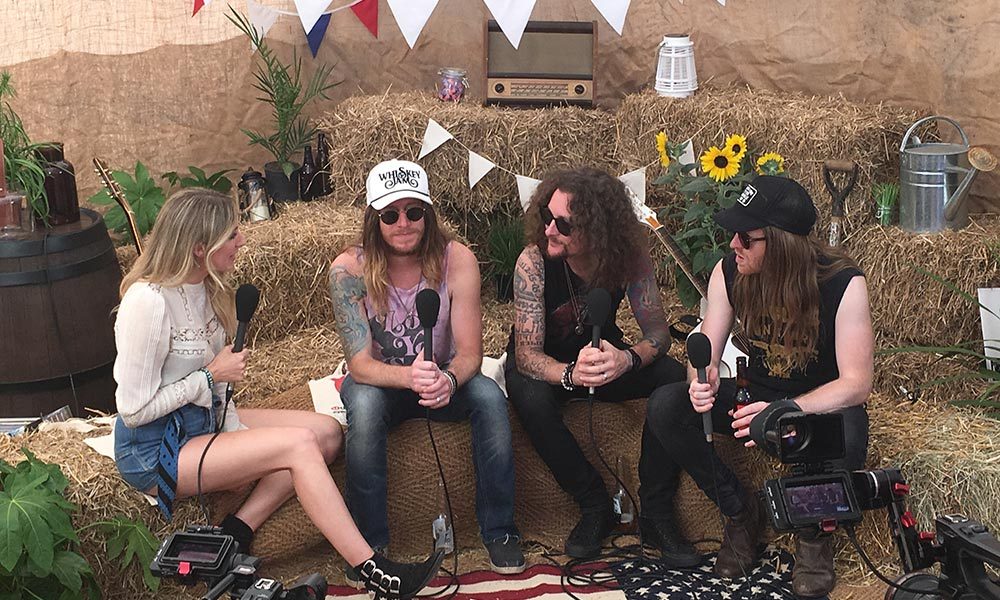 Big Machine Records' rising stars The Cadillac Three made friends and influenced people aplenty when they played the 2016 Ramblin' Man Fair and they were always one high on the list of must see bands at this year's event.
The Nashville-based trio played a barnstorming set on the Planet Rock Stage on Saturday evening, but prior to that, they braved the hay bales with uDiscover Music's Kylie Olsson and explained why they've gained a reputation for being the most badass country & western band on the planet.
"It just feels easy, we have fun with it," says frontman Jaren Johnson. "We've been playing together since we were kids and we've gotten pretty good at what we do, we why not tell people about it?"
During their interview, Johnson, bassist/ multi-instrumentalist Kelby Ray and Neil Mason reveal that they've already completed a follow-up to 2017's Legacy, the album they're still promoting and they also reflect on why country music in general has become bigger than ever in the UK and Europe.
"I don't know exactly why that is, but I do know Southern music in general is doing really well over here," Johnson says. "We first came over here five years ago and it's just grown ever since. It's a very strong scene in Nashville. We love loads of people, like Austin Jencks, Brett Cobb…we all love Brett, Chris Stapleton clearly ain't doing too badly…Tyler Bryant & The Shakedown. We actually co-wrote with Tyler at the beginning – back then he had short hair and he was trying to figure out what he was going to do, but he's since found his cool in a big way!"
As for The Cadillac Three, their prowess as a live act precedes, but they still have the odd Spinal Tap moment.
"I'd say we have one every night," Jaren Johnson laughs. "Either the intro tape starts up at the wrong time or we can't find the way to the damn stage – I guarantee you that it will have happened to us at some stage."
Watch the full interview above.
Format:
UK English