Cage Fight Announce Self-Titled Debut Album; Share Single, 'Shine Don't Fade'
The rising thrash/crossover band's album is due for release on May 13 on the Candlelight label.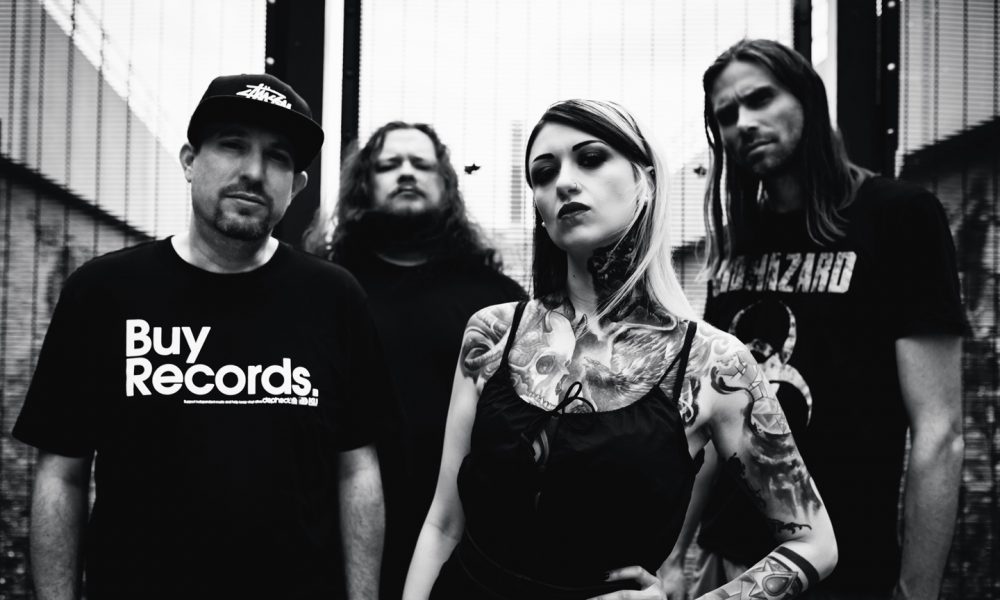 Hardcore / thrash / crossover band Cage Fight, featuring Tesserac T guitarist James Monteith and former Eths vocalist Rachel Aspe, have announced their debut self-titled album, Cage Fight, due for release May 13 on the Candlelight label. The band have shared the first single, "Shine Don't Fade", which you can check out below.
One of the most furious hardcore records to emerge from the UK in years, the anger and frustration of Cage Fight's self-titled debut album is the perfect catharsis for our times.
Rachel comments: "I cherish the ability to channel my anger through this outlet. In a world full of uncertainty and frustration this type of music was the only thing I found solace and balance in. These songs have a deep meaning for me and I hope this is something that other people can relate to."
Cage Fight - Shine Don't Fade
Bassist, Jon Reid, adds: "In the wake of the greatest media heist in modern British times and the fall out of the cataclysmic debacle that is Brexit, it seemed perfect stimulus to write lyrics that confronted the continued world of systemic racism, cultural divide and an antiquated class system wrapped up with personal mental health issues and the challenges of modern living."
The album's artwork – a grabbing hand with the Cage Fight logo tattooed on the palm – visually portrays the violent rage at the core of the band's music. Legitimately tattooed by Rachel, a tattoo artist by trade, the process of creating the image is as impactful as the final artwork itself.
Meanwhile, the band have confirmed a number of UK shows, supporting the likes of Svalbard and Shai Hulud, in addition to a festival appearance at Bloodstock Festival 2022.
Cage Fight includes the following tracks:
"Intro Feat. Jeremy Sylvester"
"The Mirror Shattered"
"Killer"
"Hope Castrated"
"Make A Decision"
"Guillotine"
"Cage Fight!"
"Shine Don't Fade"
"One Minute"
"Tell Me What Real Is"
"Respect Ends"
"Eating Me Alive Feat. Trevor Strand (The Black Dahlia Murder)"
"My Dreams"
"Bitch In The Pit (Body Count cover)".