Latin Jazz Pioneer Cándido Camero Dies At Age 99
The famed Cuban percussionist performed with such greats as Dizzy Gillespie, Tito Puente, and Charlie Parker.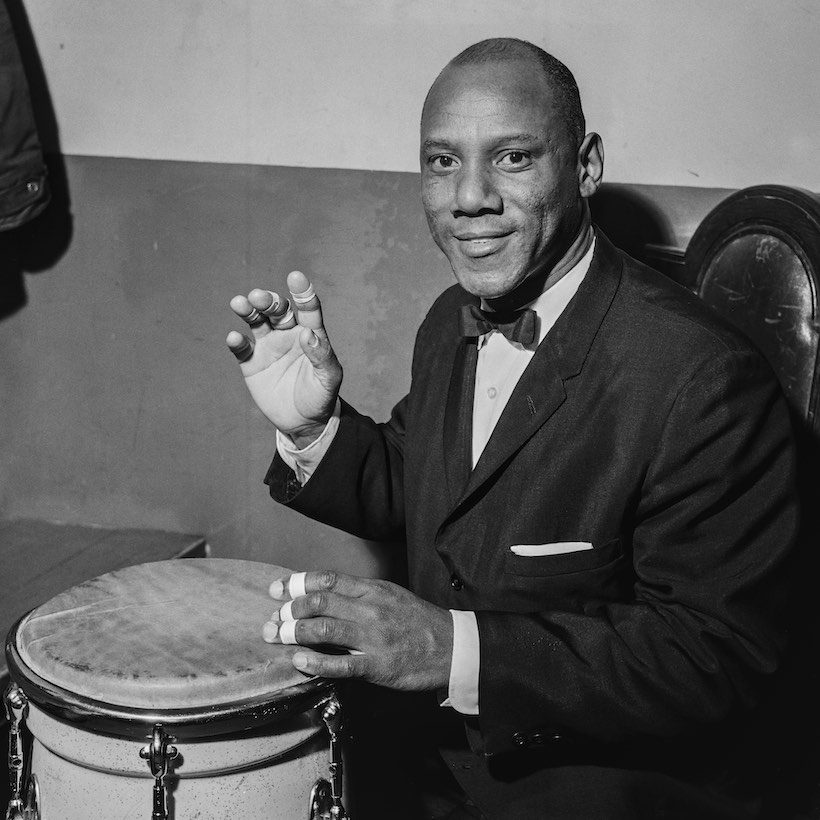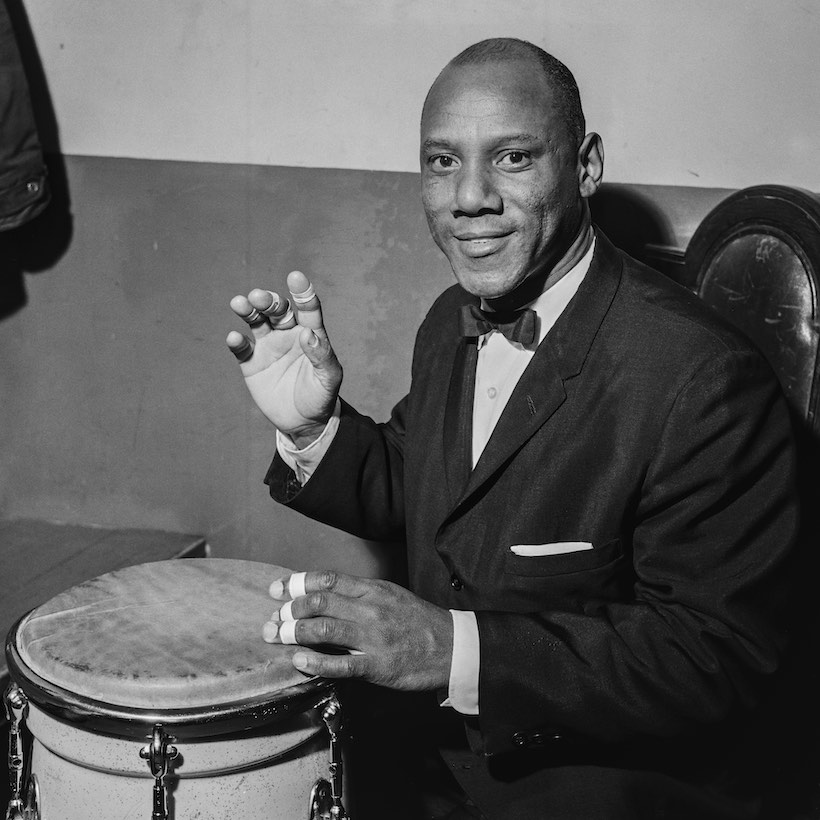 Cándido Camero, a pioneering Cuban percussionist who was instrumental in the development of Latin jazz in the US, has died at the age of 99. According to New York radio station WGBO, the artist passed away peacefully at his home in New York on Saturday, November 7.
Throughout his long career, the conga and bongo virtuoso collaborated with the biggest names in jazz. He can be heard on a myriad of recordings led by such greats as Sonny Rollins, Kenny Burrell, Art Blakey, and Duke Ellington, while he also performed alongside Dizzy Gillespie, Tony Bennett, and Tito Puente. In later years, Camero lent his talents to many disco, pop, and R&B recordings.
Camero was known for his innovative musical techniques – including playing multiple, tuned congas at once in order to create distinct melodies. He was also skilled on the tres – a style of guitar that is regularly employed in Afro-Cuban music.
The esteemed conguero was one of the first Cuban artists to relocate to – and perform regularly in – the US. Born outside of Havana in 1921, Camero was an established musician in Cuba when he arrived in New York in the mid-40s. His first US recording was with fellow Latin jazz pioneer Machito and his band, the Afro-Cubans. Soon, he was an in-demand artist on stage and in the studio, working with the biggest names of the day, and helping to usher in the massively popular genre. Over the years, he also made regular appearances on The Ed Sullivan Show and the Jackie Gleason Show.
Camero was also a prolific solo musician and recorded over a dozen albums as a leader, including 1956's Candido featuring Al Cohn, 1969's Thousand Finger Man, 1970's Beautiful, and 2004's Inolvidable, which scored the artist a Grammy nod for Best Tropical Latin Album.
In more recent years, Camero was celebrated for his indelible musical contributions. In 2008, he received the National Endowment for the Arts Jazz Masters Award, while in 2009, he was honored with a Lifetime Achievement Award at the Latin Grammys. He was also the subject of the 2006 documentary Candido: Hands of Fire.
A variety of artists and industry leaders paid tribute to Camero following his death, including DJ Mark Farina, bandleader Eddie Palmieri, and radio host, DJ, and label head Gilles Peterson, who wrote that Camero's "congas appear on some of my absolute favorite tunes…Alongside Chano Pozo and Machito he brought the Cuban influence to jazz…And with Billy Taylor on 'Mambo Inn' or Art Blakey on 'Cubano Chant,' he got played HARD throughout my years on the radio and clubs and pubs!"