Celebrate Ringo's 75th With #PeaceAndLove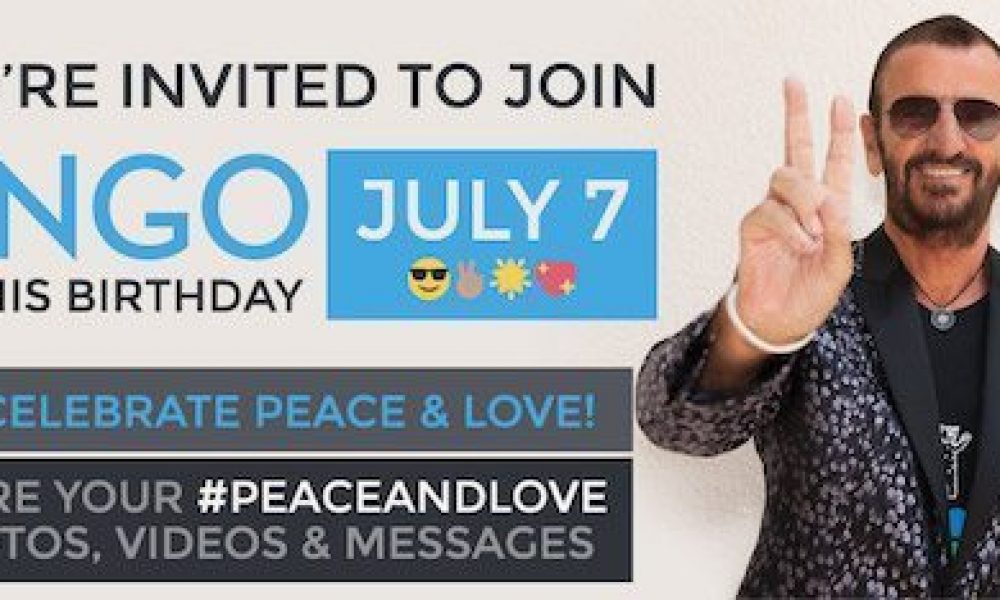 It's a happy 75th birthday today to the one and only Ringo Starr, who is celebrating in a very special way. He and his wife Barbara will join family, friends and fans in front of the famous Capitol Records Tower in Hollywood to share a 'Peace & Love' salute at noon.
This now-traditional celebration is open to the public, and Ringo is inviting everyone everywhere to think about or say "peace & love" or to share #PeaceAndLove, at noon their local time, wherever they are, on Instagram, Facebook and Twitter.
The idea dates back to 2005, when Ringo replied to a question about what he would like for his birthday with the reply "more peace & love." Ever since then, he has invited the public to join him wherever he is on his birthday. So the Peace & Love moment will travel across the planet starting at midday local time in New Zealand, to noon in Hawaii and everywhere in between.
Ringo's special guests at the Capitol Tower for the event will include such notable figures as Joe Walsh, David Lynch, Edgar Winter, Matt Sorum, Jim Keltner, Richard Page, Gregg Bissonette, Gary Wright and Ed Begley Jr, with more to be added. Walsh and Richard Lewis will perform the introductions, and Spirit Family Reunion and Adam Arcuragi will play Ringo songs. The Capitol Records Tower is at 1750 Vine St., Hollywood, California.
Following the March release of his 'Postcards From Paradise' album, Ringo and his All Starr Band will be back on the road for more tour dates in the US and Canada in October.
Explore our dedicated Ringo Starr Artist Page
Format:
UK English