Country Music Broadcasting Giant, Hall Of Fame Inductee Ralph Emery Dies Aged 88
The news drew tributes to Emery from Loretta Lynn, Dolly Parton, and many others.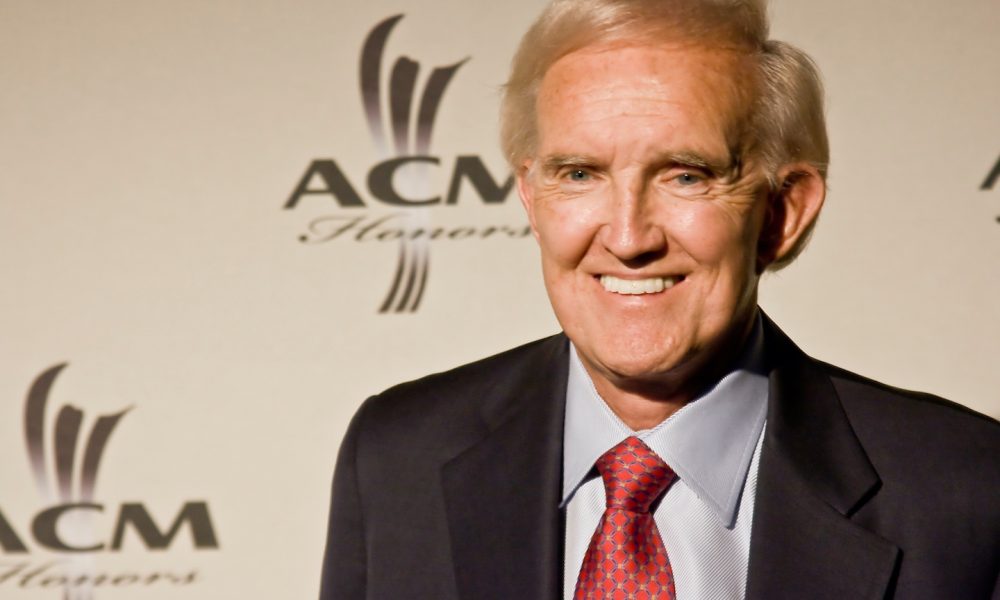 Ralph Emery, one of the key figures in country music as a TV and radio personality and a member of the Country Music Hall of Fame, died yesterday (15) in Nashville at the age of 88.
"It breaks my heart to learn of Ralph Emery's passing," posted Loretta Lynn. "Ralph and I go way back. He was a Nashville original and you cannot underestimate the role he played in the growth and success of country music. He made you feel at ease and interviewed everyone just like an old friend."
Dolly Parton wrote: "Rest In Peace, Ralph Emery. We will always love you," while Tanya Tucker added: "I'm heartbroken about losing Mr. Country Music & good friend Ralph Emery…he was so good to me throughout my career and a big part of it…we're losing so many warriors that really held our music together…such a sad day. My thoughts, my prayers, my Love goes out to his family."
That Nashville Sound-Ralph Emery's Nashville Now
Born on March 10, 1933, in McEwen, Tennessee, Emery was on air as a teenager at WTPR in Paris, Tennessee, rising to prominence from 1957 as the late night DJ on WSM, the Nashville station famous as the home of the Grand Ole Opry show. Here he gave invaluable exposure to such artists as Tex Ritter and Marty Robbins, forming his reputation as the "Dean of country music broadcasters."
Emery went on to TV fame as the host of the syndicated series Pop! Goes the Country, from 1974 to 1980 and the Nashville Now talk show on the cable channel the Nashville Network between 1983 and 1993. The show featured his interviews with such giants of the genre as Waylon Jennings, Chet Atkins, and Crystal Gayle.He also presented Opry Almanac on the WSM TV and, from the early 1970s, the syndicated Ralph Emery Show. His autobiography Memories: The Autobiography of Ralph Emery was published in 1991.
'A grand conversationalist'
"Ralph Emery's impact in expanding country music's audience is incalculable," noted Kyle Young, CEO of the Country Music Hall of Fame and Museum. "On radio and on television, he allowed fans to get to know the people behind the songs. Ralph was more a grand conversationalist than a calculated interviewer, and it was his conversations that revealed the humor and humanity of Tom T. Hall, Barbara Mandrell, Tex Ritter, Marty Robbins and many more. Above all, he believed in music and in the people who make it."
Added Country Music Association CEO Sarah Trahern: "Ralph Emery was often better known than the stars he introduced to larger and larger audiences over the years as Country Music's foremost ambassador. Our format had no better voice over the years than Ralph, who treated Country Music and its stars – many of whom went on to become his friend – with the kind of dignity and respect they deserved for decades.
"As a Country Music Hall of Famer, he will be remembered among so many of the artists he supported throughout his career. On a personal note, I worked with Ralph for many years, and I always looked forward to his lively stories when we sat down for lunch. My thoughts are with his family today."