Czarface Announce Return With 'Czartificial Intelligence,' Share 'You Know My Style (featuring Nems)
The group (Inspectah Deck, Esoteric, and 7L) will release their album on November 24.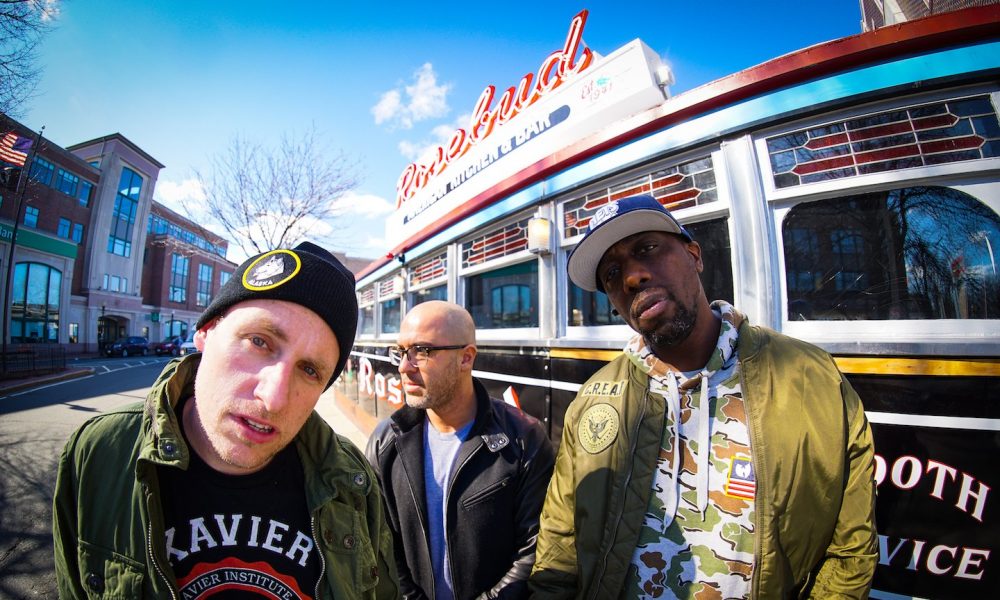 CZARFACE returns this fall with their latest action-packed odyssey, CZARTIFICIAL INTELLIGENCE.
The hip hop supergroup featuring Inspectah Deck (Wu-Tang Clan), Esoteric, and 7L will release two versions of the new album: on December 1st across all platforms; and with an exclusive limited edition Record Store Day "Stole The Ball" vinyl-only version featuring two bonus tracks coming on November 24.
CZARFACE - You Know My Style ft NEMS
The album—their first as part of their worldwide deal with Virgin Music—also features esteemed guests like Logic, Kool Keith, and Nems, who brings his New York-bred charisma and his signature edge to the table on the album's lead single, "You Know My Style (featuring Nems)."
"Having known Nems for years, this collaboration was way overdue, and we knew he'd deliver what we've all cut our teeth on, that East Coast raw s__t," says Esoteric. "We're excited about sharing it with the masses."
CZARTIFICIAL INTELLIGENCE weaves together the unfiltered essence of OG braggadocio, introspective story-telling, and high-flying superheroes. Wu-Tang Clan's Inspectah Deck, Esoteric, and 7L create a dynamic synergy that's as engaging as flipping through the pages of your favorite graphic novel.
Their guests join CZARFACE on missions and side-quests, bringing enough power to warp the space-rhyme continuum. Through intricate verses and captivating production, CZARFACE invites you to journey alongside them, exploring the intersection of cosmic hip-hop and comic book culture.
"The new album comes equipped with chaos, order and everything in between," notes Esoteric. "It's like a swirling vortex of cosmic carnage, but we bring it down to earth in places. We are, after all, in a new era. I hope what we made resonates with the people."
Of their recent signing to Virgin Music, he adds, "After years of carving our own path independently, fighting with everything we had in the tank, we're thankful to team up with a major force like Virgin. This is CZARFACE finally meeting The Avengers, and we intend to work as one to amplify each other's superpowers."