Daddy Yankee Drops Bombastic New Single And Visual For 'Problema'
The single follows his previous track release 'Corona.'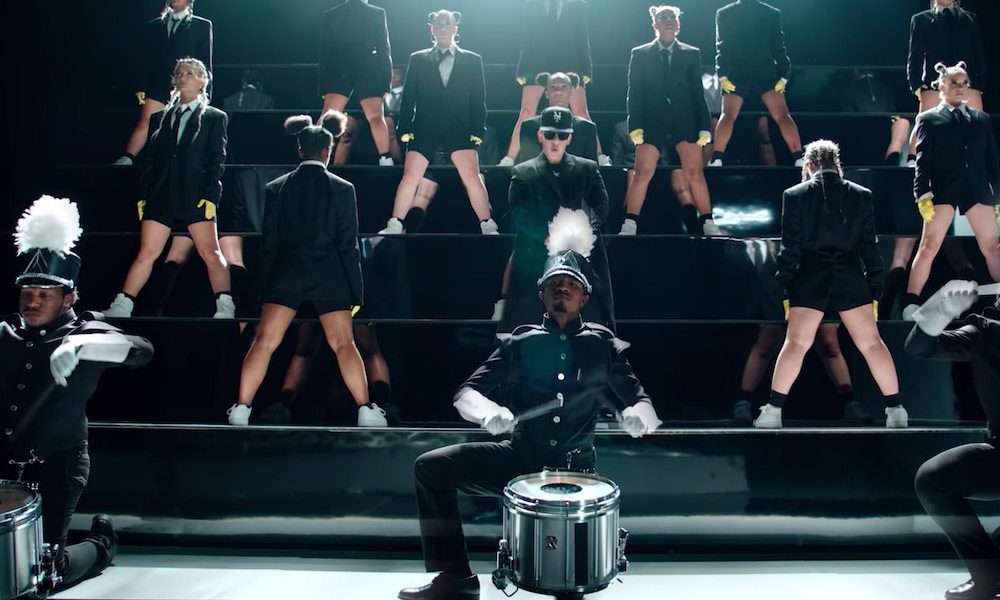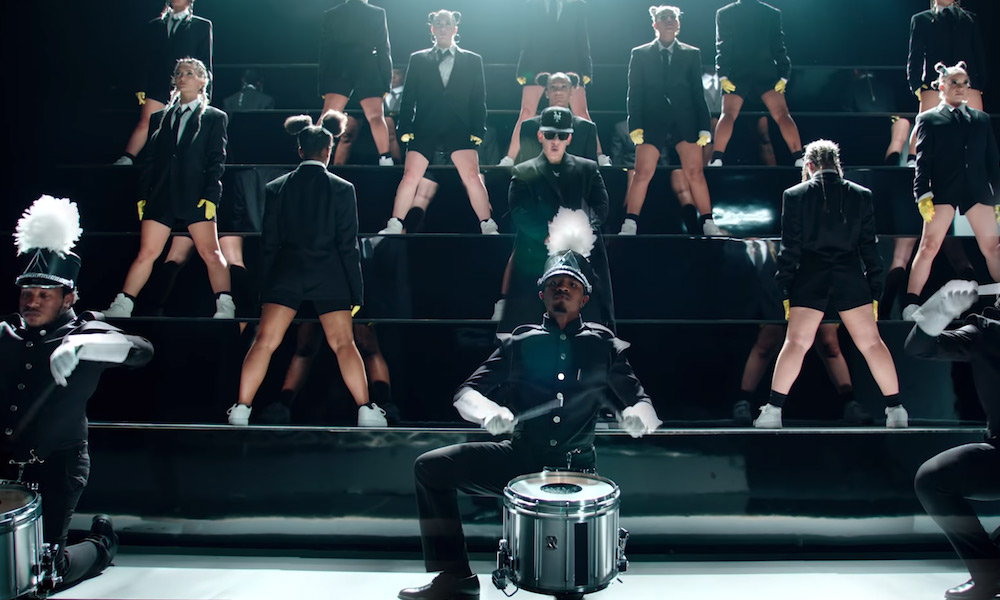 Daddy Yankee has returned with the high-energy single "Problema" as his first release of 2021. The Reggaeton icon had been teasing the track on social media throughout the week, posting cryptic video clips and photos from the song's impressive music video.
Directed by Marlon P, the visual finds Daddy Yankee accompanied by a group of masked hype men, a drumline, lively statues, and two dozen choreographed dancers performing on a set of industrial bleachers.
Driven by its bombastic beat, "Problema" features an earworm of a chorus. In its verses, Daddy Yankee makes references to the video-based social media app TikTok, relaying: "Pa' mí tú ere' un challenge como lo' de TikTok / Tú ere' un problema y yo amo lo' conflicto.'"
Daddy Yankee - Problema (Video Oficial)
"Problema" was produced by Dímelo Flow, Slow Mike, and BK and was released via El Cartel Records/Republic Records/Universal Music Group.
Daddy Yankee recently appeared as a performer at the Lo Nuestro Awards, sharing the stage with singer Marc Anthony to perform their collaboration "De Vuelta Pa' La Vuelta."
The song was released back in December and saw the pair collaborating for the first time in their long careers. Daddy Yankee was the artist behind the song's infectious hook, saying on Twitter: "'[De Vuelta Pa' La Vuelta'] has that salsa sound from the barrio that I've always been a fan of. I was able to fuse that with my urbano essence and Marc Anthony's world with the orchestra and the instruments. We made it happen."
December also saw the release of three live albums from Daddy Yankee. 2K20 (Live) was released in parts a week apart. The albums featured live versions of some of the musician's biggest hits, including "Despacito," "Con Calma" and "Gasolina."
Daddy Yankee's last proper album release was 2013's King Daddy. The album featured collaborations with Yandel, Farruko, Arcangel, and J Alvarez.
Listen to the best of Daddy Yankee on Spotify and Apple Music.