Luis Fonsi And Daddy Yankee's 'Despacito' Breaks YouTube Record With 7 Billion Views
A massive global hit, the song held onto No. 1 on the Billboard Hot 100 for 16 weeks in 2017.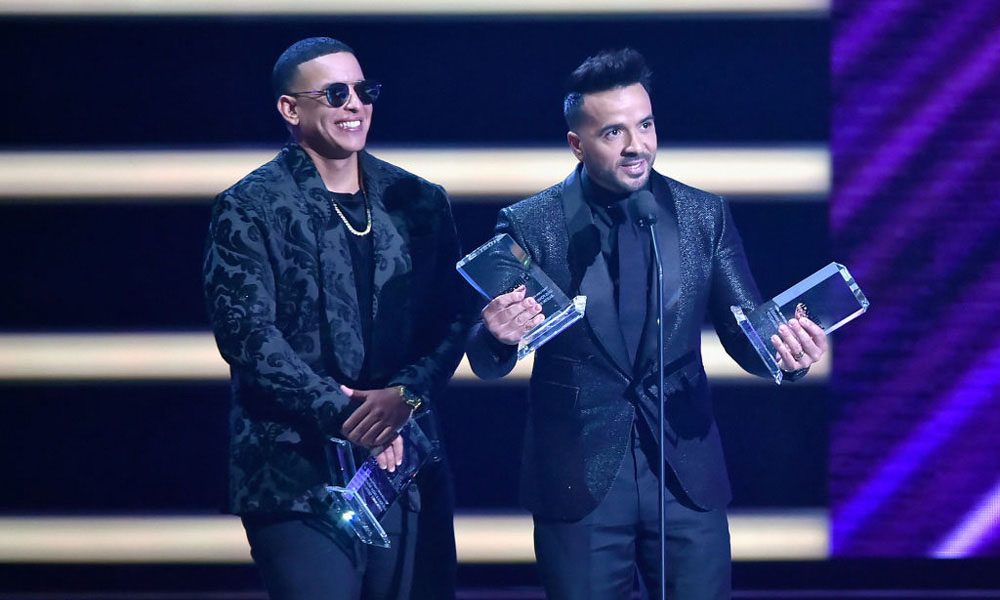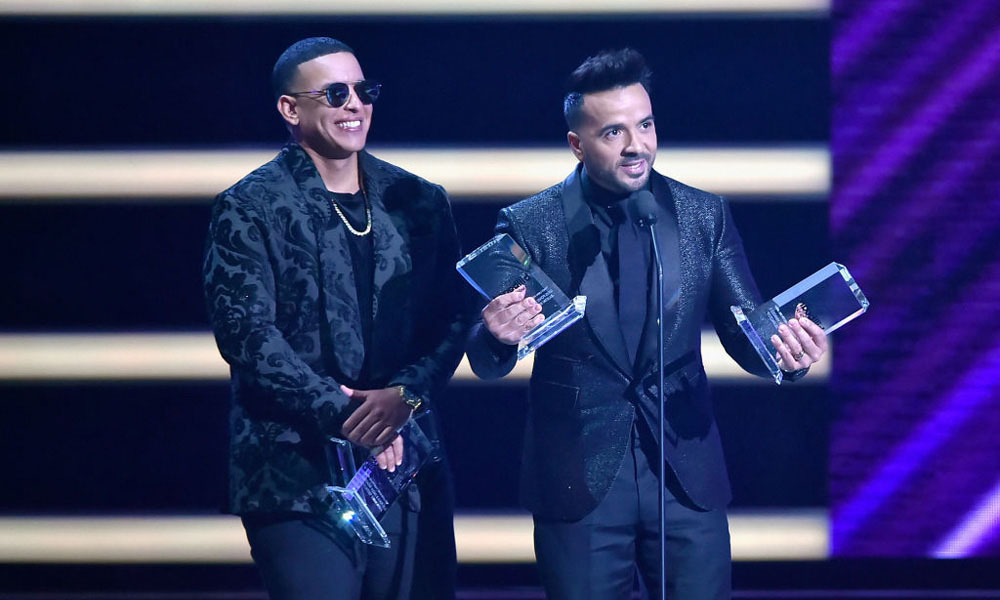 Luis Fonsi and Daddy Yankee's massive 2017 Latin pop hit, "Despacito", first released in January 2017 has now hit a whopping number of YouTube views: 7 billion, the most views for any YouTube video.
Fonsi and Daddy Yankee, two Puerto Rican artists, recorded a hit that seamlessly wove Latin, reggaetón and pop. The song has been an unfathomable success. It was certified diamond—the highest certification level—by RIAA. It held onto No. 1 on the Billboard Hot 100 for 16 weeks. It also hit No. 1 on top charts from Argentina to Japan. Plus, "Despacito" raked in four Latin Grammy Awards in 2018, including Record Of The Year.
Just a few months after the original "Despacito" dropped, it got a major boost from Justin Bieber in April 2017 when the star jumped on the track for a remix. His English verse made it easier for English-only speakers to sing along with more than bits of the chorus of the previously fully Spanish song.
Bieber helped "Despacito" get to the top of charts globally, but the song's success can't be completely credited to the Canadian pop star. It was already on a path to massive success before Bieber.
Luis Fonsi - Despacito ft. Daddy Yankee
"Despacito" become the most-streamed song of all time, just six months after it was released in January 2017. At that stage, the single had been played 4.6 billion times across all streaming services, overtaking Justin Bieber's "Sorry", which previously held the title.
"What's happened with this song is just insane," said Luis Fonsi in 2017.
"I don't want to use the word accident because I was trying to write a hit, but I didn't plan for it to cross over. I just wanted to make people dance."
"I come from Puerto Rico and I live in Miami. We're living in an interesting time right now when people want to divide us", he said. "They want to build walls. And for a song to bring people and cultures together, that's what makes me proud."
Listen to the best of Luis Fonsi on Apple Music and Spotify.