Def Leppard To Release New Greatest Hits 'The Story So Far' And 10-Disc Vinyl Box 'Hysteria: The Singles'
Both the new greatest hits collection and the 'Hysteria Singles Box' are slated for release on 30 November.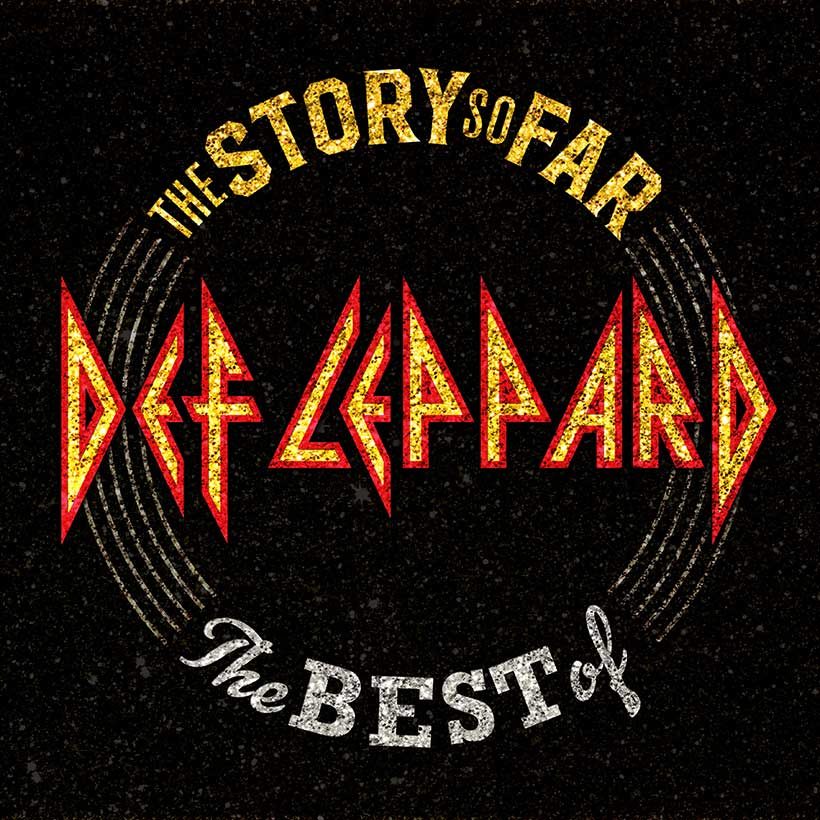 British hard rock icons Def Leppard are set to release a brand new greatest hits collection entitled The Story So Far – The Best Of through UMe on 30 November. The new release will be available in multiple configurations: a 2-CD set comprised of 35 tracks, 1-CD comprised of 17 tracks, 2LP vinyl, and digital.
Among a blockbuster tracklisting loaded with smash hits, all four versions feature three new songs, including the official recording of the band's recent fan favorite Depeche Mode cover 'Personal Jesus,' 'Rock On (Remix),' and the original holiday song 'We All Need Christmas.' As a bonus for collectors, the first pressing vinyl copies of The Story So Far feature an exclusive 7" single of 'Personal Jesus and 'We All Need Christmas.' You can hear Def Leppard's version of 'Personal Jesus' below.
Released simultaneously on 30 November is Hysteria: The Singles, a new limited edition, 10-disc vinyl box set featuring all of the 7" singles from their eponymous multi-platinum album Hysteria, which celebrated its 30th anniversary last year. Hysteria: The Singles features repressed versions of all eight 7-inch vinyl singles for Hysteria including their Top-5 hits 'Pour Some Sugar On Me,' 'Animal,' 'Love Bites,' 'Hysteria,' 'Rocket' and 'Armageddon It.'  Two bonus singles, 'Excitable'/'Run Riot'(Album Version) and 'Love and Affection'/'Don't Shoot The Shotgun' (Album Version), are only available in this box set.
Housed in a box with a lift-off lid, Hysteria: The Singles features new cover art made up of all 10 of the single's sleeves, including the special Spanish 'Animal' single, plus a booklet with a full band discography and an introduction written by Joe Elliott.
Essential listening for fans across the board, Hysteria dominated multiple charts, capturing No. 1 on the Billboard Top 200 and U.K. album charts, and indisputably ranks as one of the most decorated and revered rock albums of all time. As the group's second consecutive RIAA Diamond-certified record (10 million sales in the U.S.), it would go on to sell over 30 million copies worldwide and 12 million in the U.S.
With more than 100 million albums sold worldwide and two prestigious Diamond Awards in the U.S., Def Leppard – Joe Elliott (vocals), Phil Collen (guitar), Rick "Sav" Savage (bass), Vivian Campbell (guitar) and Rick Allen (drums) — continue to be one of the most important forces in rock music.  Following the close of their historic 2018 co-headline stadium and arena run in North America, Def Leppard sold a staggering 1,000,000 tickets and the tour grossed over $100,000,000.00, a massive feat in today's touring world.
The Story So Far – The Best Of is out on 30 November. Scroll down to read the full tracklist and buy it here.
The Story So Far:
Disc 1:
'Animal
'Photograph'
'Pour Some Sugar On Me'
'Love Bites'
'Let's Get Rocked'
'Armaggedon It'
'Foolin'
'Two Steps Behind'
'Heaven Is'
'Rocket'
'Hysteria'
'Have You Ever Needed Someone So Bad'
'Make Love Like A Man'
'Action'
'When Love & Hate Collide'
'Rock of Ages'
'Personal Jesus,
Disc 2:
'Let's Go'
'Promises'
'Slang'
'Bringin' On The Heartbreak'
'Rock On (Radio Remix)'
'Nine Lives' (feat. Tim McGraw)
'Work It Out'
'Stand Up'
'Dangerous'
'Now'
'Undefeated'
'Tonight'
'C'Mon C'Mon'
'Man Enough'
'No Matter What'
'All I Want Is Everything'
'It's All About Believing'
'Kings Of The World'
Format:
UK English