uDiscover And UMe Present World Of Music
From official anthems to stadium singalongs, music has always been central to football.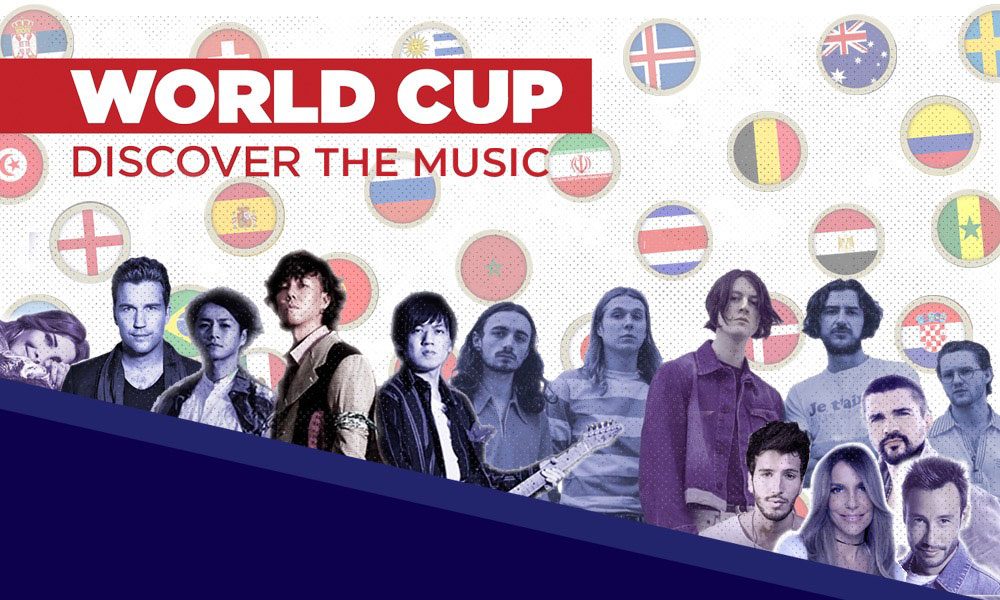 It's official: World  Cup fever is upon us. Football (or soccer, depending on which side of the water you're on) is truly a global sport – the most popular on Earth – and the World Cup represents the biggest sports tournament in the the world. But while each match sees 22 players fight it out on the field to bring glory to their respective nations, back home each nation has a musician rousing the fans to cheer them on.
In collaboration with UMe, we've hand-picked 32 stars, one from each nation in this year's competition, for you to discover.
Every four years, football takes over the world's stage as fans gather to support their team, either from their native country or in the wee hours of the morning abroad. This year's championship features 64 games across four nail-biting weeks in Russia, running 14 June through 15 July, and it has already seen some high-octane goal-fests (host nation Russia giving Saudia Arabia a 5-0 pasting) and some surprises (favourites Argentina scrabbling to a 1-1 draw with Iceland).
More than a sporting event, though, the World Cup is one of those cultural spectacles that brings sports fans and the global music community together. From football anthems to stadium singalongs, music has always been central to the experience.
From hits by J-rock icons RADWIMPS ('Catharist') to Brazilian axé music queen Ivete Sangalo ('O Farol') and the powerful, post-election duet ('Tu Enemigo') between Colombian rock legend Juanes and Spanish singer-songwriter Pablo López, each of the 32 artists that we've chosen are not only representing their home nation, they also reflect a wide spectrum of genres, languages and music scenes. Discover your new favourite global artist before the final match on 15 July at Luzhniki Stadium in Moscow.
Follow the World Of Music: Discover The Artists playlist to listen to all of the artists, and explore further here.
Format:
UK English