Watch Donna Missal's Haunting Visual For 'How Does It Feel'
The video, says Missal "…shows the emotionality of these relationships with our screens, how real it is to us in our real lives."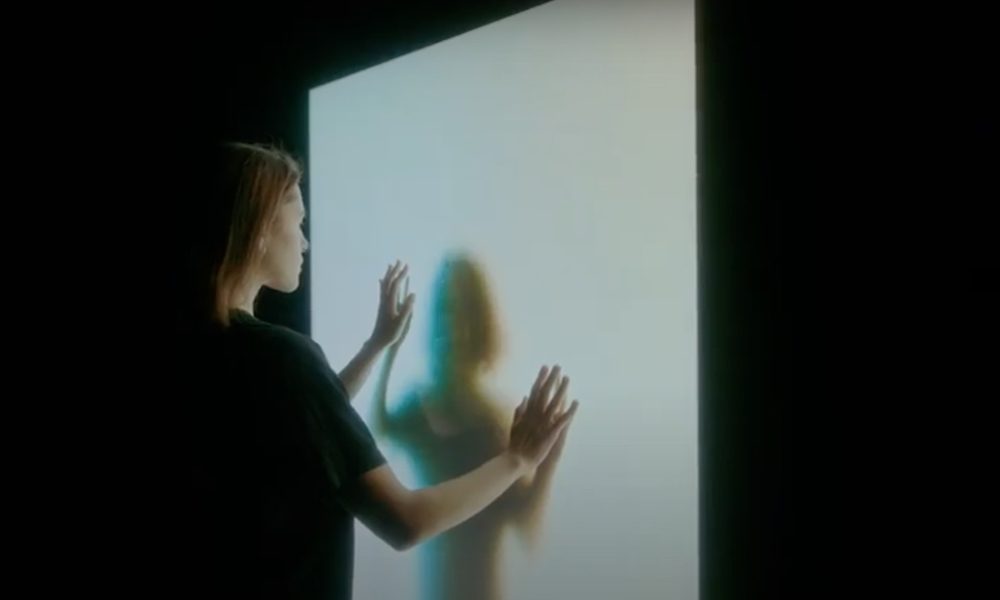 Rising singer-songwriter Donna Missal recently teamed up with filmmaker Rodrigo Inada to create an evocative and timely new video for her song "How Does it Feel," the cathartic, opening track off her latest album, Lighter.
Missal knew Inada would be the perfect collaborator to translate the reflective song to the screen after discovering his work through a quarantine fundraiser video project he made with artist/producer Sega Bodega.
"They made a series of videos using Facetime screen recordings called 'Reestablishing Connection' that I thought translated the concept of existing inside a screen so palpably, so I reached out to Rodrigo on DM and asked if he would want to make something together," recalled the artist.
She continued, "I was in Los Angeles and he was in London. Rodrigo conceptualized this idea of how we relate to others through the screen, to ourselves, to the screen itself, while we were communicating these concepts through video calls. 'How Does It Feel' becomes a backdrop to this story that shows the emotionality of these relationships with our screens, how real it is to us in our real lives. The video gives the song a new depth – a result of timing and environment only possible through our changing technology."
Donna Missal - How Does It Feel
The visual stars Missal, along with the UK-based dancers Sharol Mackenzie and Regina Bakeeva.
On Instagram, Missal – who proclaimed the tune to be her favorite song on the album – elaborated further on the process. "Working on this with [Inada] over video calls in the peak of quarantine this summer, watching the project develop over these months as the seasons change, has been like putting a mirror to the experience of existence and identity while facing a world in a health crisis. My time spent with the screen in my hand, on the screen, and on the screen in yours, has never been the substance of existence but the byproduct. Suddenly it's like the opposite is true, as we turn to our devices to find connection when connection otherwise is in drought."
Originally released in July as the lead single off Missal's acclaimed, sophomore album, "How Does it Feel" was co-written by Missal along with the Lighter's producer, Andrew Wells (X Ambassadors, Bebe Rexha, Fitz and the Tantrums), and Anthony Rossomando, who also co-wrote the Academy Award-winning song 'Shallow', from A Star Is Born.
"I hope this song can turn your disconsolateness into aspiration, and wrap its arms around you the way I wish I could right now," said Missal when the song first hit streaming platforms. "I hope this song meets your unrest with a challenge to desire and believe in dreaming for more."
Lighter is out now and can be bought here.