Watch The Video For Donna Missal's New Single 'Sex Is Good (But Have You Tried)'
'Sex Is Good (But Have You Tried) is what came out of me in quarantine life, the product of my bedroom being my environment and everything around me becoming so small and intimate.'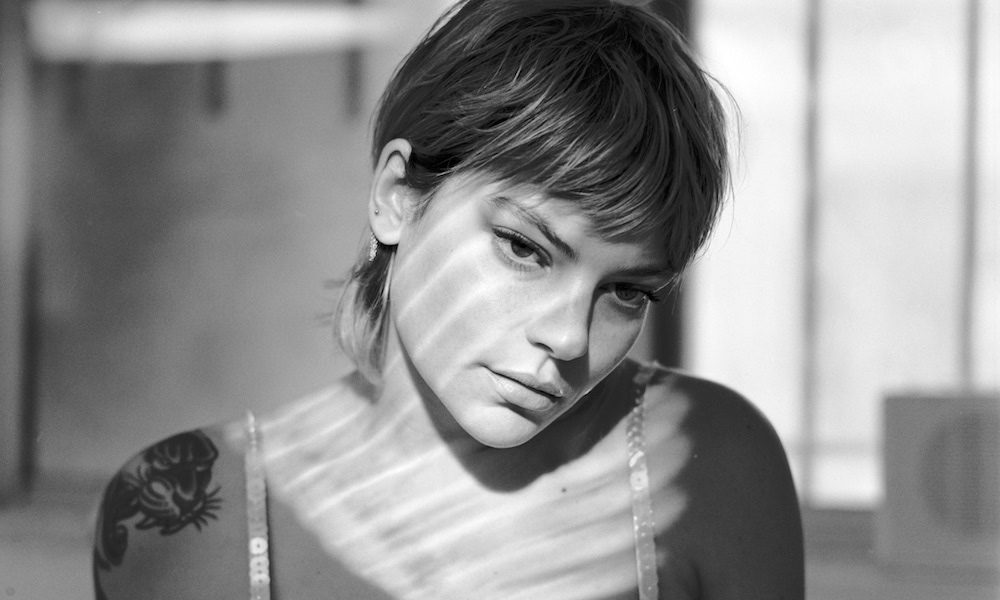 Singer-songwriter Donna Missal has shared her latest single "Sex Is Good (But Have You Tried)" via Harvest Records. Produced by Sega Bodega, the song is Missal's first official single since the release of her 2020 album Lighter. Listen to it here.
"'Sex Is Good (But Have You Tried)' is what came out of me in quarantine life, the product of my bedroom being my environment and everything around me becoming so small and intimate, and such a reflection of this internet-centric thing going on in music," Missal says of the track. "It's so different for me because I've always been like a performer-singer and this is definitely my first time working from a different place than I previously was, both physically and mentally."
The song was initially shared on TikTok as a series of teaser snippets, the first being uploaded back in November 2020. With over 360,000 views, anticipation was drumming for the release of the full track.
Missal originally created an a cappella rendition of "Sex Is Good (But Have You Tried)" while in quarantine as an ode to self-love. With Bodega, it was transformed into a simmering, electronic song with a feeling of intimacy.
The official music video for the track cuts together clips of Missal at home. The VHS-like shooting style leans further into the intimate feeling of "Sex Is Good (But Have You Tried)" with quick cuts and close-ups. The visual was directed by Rodrigo Inada with cinematography by Julia Pitch.
Most recently, Missal released Capitol Cuts (Live From Studio A) which featured live recordings of a number of tracks from Lighter, including "Hurt By You," "Let You Let Me Down" and "How Does It Feel."
Of the album, she said: "You can watch your entire life burn down around you, you can walk through that experience, and you're going to get to a point where you're going to look back on that destruction and realize you are so much better off on the other side of that. Sometimes burning s__t down around you to get a clear view of the possibilities moving forward, can be the most cathartic experience."
Lighter is available now and can be bought here.